Despite the Distance Kenwood Clubs Thrive in the Pandemic
With school operating at home for the majority of the year, students often felt disconnected from school and friends despite virtual learning every day. With no sports and limited activities happening, many wondered how to stay connected to their friends and school community. Kenwood clubs though despite the distance of the pandemic thrived this past year. Clubs were where students found the opportunity to connect with peers and feel a part of something in their school community. These Kenwood Clubs and organizations were able to make the best of this virtual year.
Kenwood Environmental Nestwork
Kenwood's Environmental Nestwork, also known as K.E.N., has been meeting virtually on asynchronous Wednesdays. Advisor Mr. Woodward shares how they've used their time wisely this past year, "We have developed podcasts on sustainable practices and environmental policy, and conducted a virtual forum for middle and elementary green school clubs." Several of their members also presented to the Chamber of Commerce regarding all of the initiatives that they have been involved with over the last few years. Students also continued to monitor the bluebird houses too which had a few new eggs recently; follow K.E.N's twitter to catch videos. Like every year they still conducted their annual plant sale. Members Jesie and Hailee are currently working on constructing a mural near the garden beds behind the school. If you haven't caught their podcasts be sure to check them out here.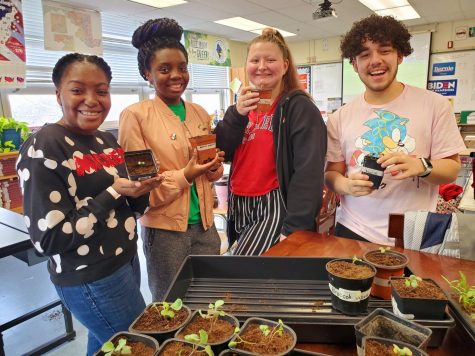 Students Against Destructive Decisions
Kenwood's SADD organization still met all year. Advisor Ms. Kramer shares, "We have done a lot of discussing and have made some slides that have been shared on Schoology." Normally SADD provides the guest speakers for the junior and senior proms.
LGBTQ Club
Mr. Erdman who advises the LGBTQ Club maintained an online space for students to engage virtually with one another, in an anonymous way if they chose. Members of the club participate in various activities such watching films or movies regarding the LGBTQ community, listening to podcast addressing trans rights, as well as reading articles based on current events impacting the LGBTQ community.
Honor Societies
The National English Honor Society has been collecting books for their free little library project. They are still taking donations of K-12 books!  The National Honor Society held their usual food drives and succeeded with Eastern Tech in filling the food pantry last Fall. Ms. McNulty shares, "We also wrote thank you notes to teachers through schoology message and email during Random Acts of Kindness week in March" All Honor Societies recently inducted new members into their organizations this Spring.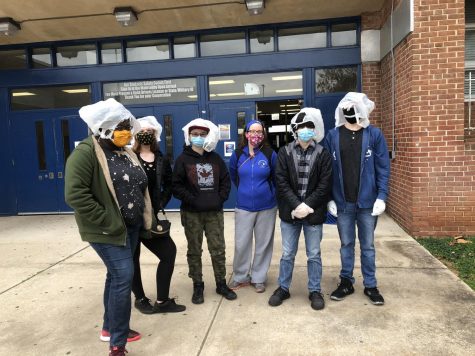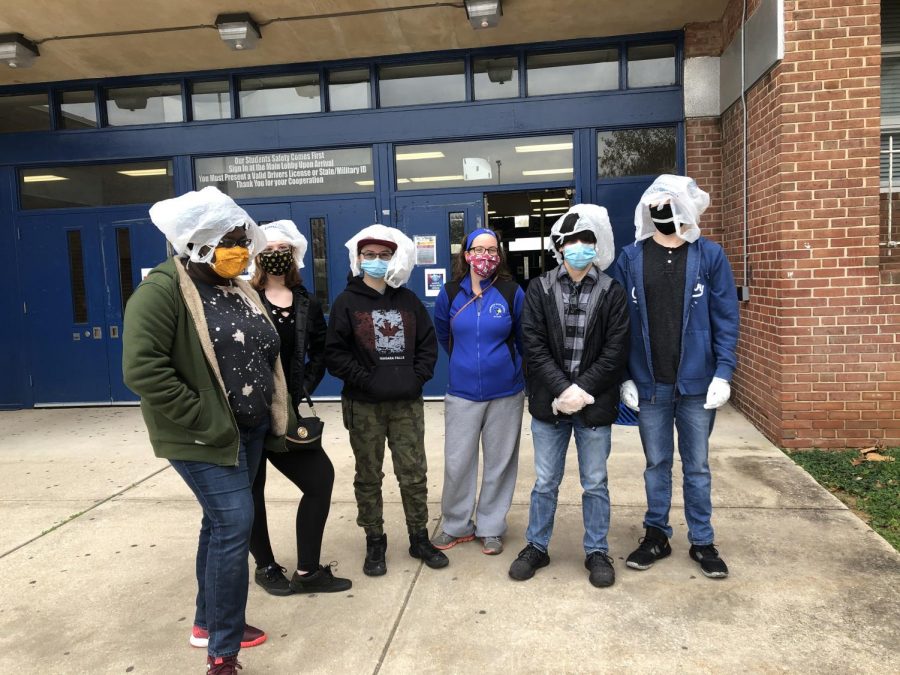 French Club
The French Club met throughout the year. They researched French-speaking regions outside France and also collaboratively made a Quiz-like presentation to share with the school community. Their April project was to be to learn about French African poets. French Club advisor Ms. Bogrand adds, "We also just hung out a lot and got to know each other and programs available to kids at KHS, talked about the literary magazine, shared about looking after younger siblings, advocating for them and how to be a good role model. We talked about our mental health and kids shared social media links and looked out for each other beyond the club meeting times."
AVID
Though AVID is a course students can select to take during the school day, senior AVID 12 students went outside the class to make difference in their community by collecting donations for a local shelter first of toiletries and then later they also collected sixty coats.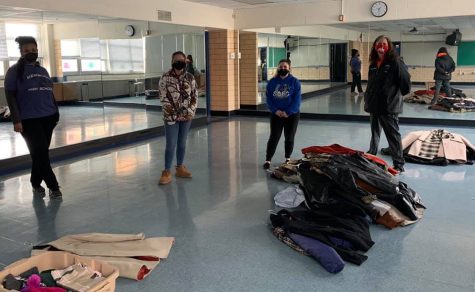 Kenwood Cares
Kenwood's Kenwood Cares club continued to meet weekly but also weekly on Tuesdays January through March Kenwood Cares members virtually visited elementary classrooms to read with elementary students at Middlesex Elementary.
Student Government Association
Kenwood's Student Government Association known as SGA has been active throughout the pandemic. If you follow their social media pages you'd see they were actively posting for holidays, Black History Month, and Women's history month, as well as planning several spirit weeks throughout the past year. Back in the Fall SGA organized a campus clean up for students to partake in to clean up campus and see one another. When students returned to the building in March it was SGA that decorated the building to welcome students back. Several SGA students also attended virtual leadership events.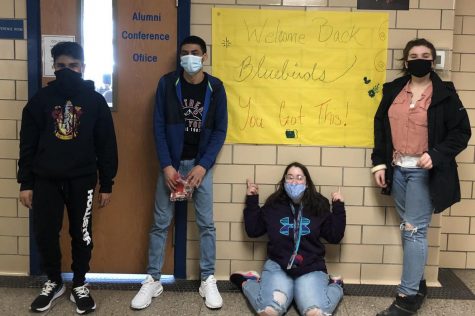 Kenwood Publications
Kenwood's Publications Writing group met with Mrs. Cooper and Mrs. Glenn every Tuesday to talk writing and complete writing prompts, as well as write and edit the Bluebird Voice Literary Magazine. Even with the challenges of the pandemic they went from publishing once a year to twice a year. Look for their second publication in early June. Several students also participated in various writing contests and events with their writing winning special recognitions.
Kenwood clubs despite a life changing event like the COVID-19 pandemic, still did everything they could to support their community. All clubs are always looking for new members to join so as you look forward to next school year think about what club you'd enjoy being a part of.