Homecoming is a high school tradition students often look forward to as part of their high school experience.  Students, particularly those in our Student Government Association (SGA) are in charge of organizing fun activities and events for the week of Homecoming.
Here at Kenwood the Homecoming tradition has typically involved spirit week, a pep rally, home football game, parade, and dance. This year though with many changes happening, it was slightly different.
Unfortunately, due to the construction for the new turf field, Bluebird football was unable to host their homecoming game at home. However, for those able to make the away game against Catonsville High, it was a great game to attend! The Bluebirds came back to win at the end 22-20! This brought their record to 4-3 against some strong competition, always on the road this season!
"The homecoming game was great, but bummed we couldn't play on our own field for homecoming," shares senior Justin Dwight.
To rally them for their big game Kenwood brought back the Homecoming Pep Rally which has not happened since before COVID. But due to the work on the stadium, classes had to be split between the gym and auditorium with seniors in the gym with varsity athletes and freshmen, sophomore, and junior in the auditorium with junior varsity athletes. "The pep rally was fun for the most part, but wish more of us could have been involved in games," shared junior Jada McGraw.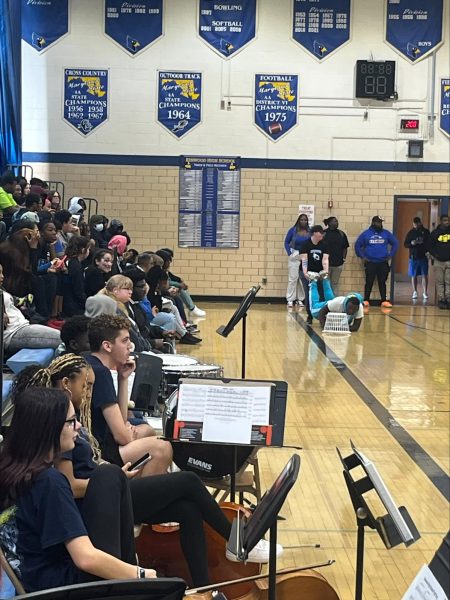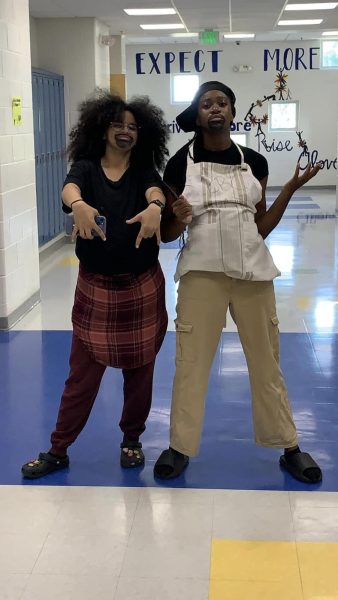 Kenwood's high school dance theme this year was Glitz and Glamour. The dance took place in Kenwood's gym on Saturday night, October 14. "It really fun and I liked going in the photo booth with my friends," shared junior Chloe Casale.
Between the construction of the field not making it possible for a home football game or to hold the pep rally out on the stadium like year's past, and no parade this year Homecoming may have felt a little different but high school goes by fast and as students of our generation have often learned you never know what's going to happen to make future events possible, so make the best of every opportunity to experience high school.