Kenwood's Athletic Boosters' snack shack was unfortunately discovered broken in to on August 4, 2023. The windows and doors of the shack were broken. No one was physically injured but the parents that volunteer their time to Kenwood's athletics were disheartened by the break in.
The snack shack is a source of revenue used to support the Kenwood athletics programs. This year due to the renovations of the stadium there are limited home games which will already impact the income brought in but the theft added to the deficit. 
It was never discovered who broke in to the snack shack. Besides the broken glass, refrigerators were left opened, items damaged as someone searched for food and items to steal, and various items from food, drinks, and spiritwear which are all sold to raise funds for Kenwood athletics was stolen.

"Many people, including parents and alumni, reached out to help but due to the fact that the concession stand wasn't able to open this fall due to the turf construction, the boosters are looking to have the stand up and running again for the Spring sports season," shared a Kenwood boosters representative.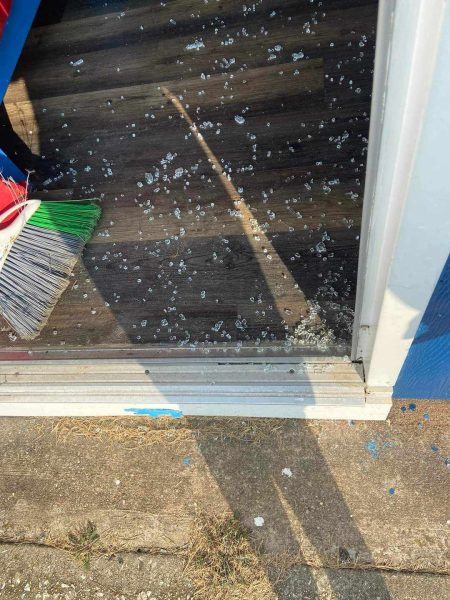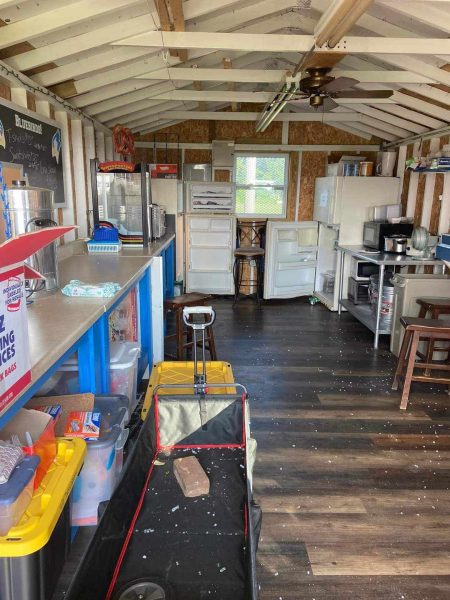 Alumni Scott Copinger of Platinum Realty Group and Megan Skor were two who immediately stepped forward to make donations to cover what was lost. "Countless others  between alumni, community members,  and parents offered to help with donations; to fix or replace the window and door; buy a wireless video security system and lights; buy a better door lock; and replace spoiled or stolen food items." At the moment though those things have not happened yet due to he turf construction and the snack shack sitting behind the construction fencing.

It's great how in a time of need the Kenwood community came together to provide help to one of their own. The families and members of Kenwood High School show how they do have one each other's back and are able to work together to support one another. We appreciate all the volunteer time and effort our Boosters Club put in to our student athletes and in unfortunate times it's nice to see others step in and offer them help.