Winter Season and Cloudy Days Impact Our Productivity
Have you ever noticed a drastic change in your mood when you wake up on a rainy or cloudy day, or when the seasons shift to winter solstice?
According to studies, Fall is our most productive time of the year! The temperature is still warm, our leaves are beautiful and most importantly, our sun is still shining most days!  The best month for human productivity is October!
After resting and relaxing during the summer, September kicks us back into full gear as a new school year begins. We feel ourselves become motivated and grateful as we head towards the festivities of the holiday season.
"When people feel grateful, it permeates all aspects of their lives and lends to higher productivity and performance," shares the Mayo Clinic.  This would explain why we feel a boost in 'getting things done' around the holiday season . Between back to school and the approaching holidays, it tends to be a busy productive time of the year for people.
But as the energy of the holiday season fades, the next cycle of the seasons brings us the cold, dreary, cloudy weather of the weather season. As the days are shorter with longer stretches of darkness and the sun shines less as the weather is often cold and dreary  we experience drops in our serotonin levels and a rise in melatonin.
As we head in to this final stretch of the winter months with about six more weeks of winter left,
students and staff at Kenwood High School have felt the change in their moods and productivity. Work-based learning coordinator, Ms. Fisher comments, "Rainy days make me sad and cold, whereas sunny and warm weather makes me the happiest."
She's not the only one to feel this way as a chemical reaction happens within our brains.
This chemical reaction has to do with our bodies' natural 'time clock,' also known as our circadian rhythm. When we experience sunny days, our brains produce something called Serotonin. This neurotransmitter is what makes us happy. It elevates our mood levels! Later in the day when the sun sets, our serotonin levels drop, which creates another chemical we produce called melatonin (Melrose). Melatonin is the chemical that makes us sleepy and ready for a warm cozy bed come nighttime.
When our days become shorter like they do in the winter time, we receive less sunlight. Which also happens during rainy or cloudy days. This causes a drop in serotonin and an increase in melatonin. Higher levels of melatonin cause fatigue and can cause depression. This is scientifically known as Seasonal Affective Disorder- SAD. Other illnesses such as bipolar disorder may increase the chance of obtaining SAD. Symptoms associated with Season Affective Disorder include oversleeping, appetite changes, weight gain, and low energy. With bipolar disorder you may experience anxiety, mania agitation and irritability (Melrose).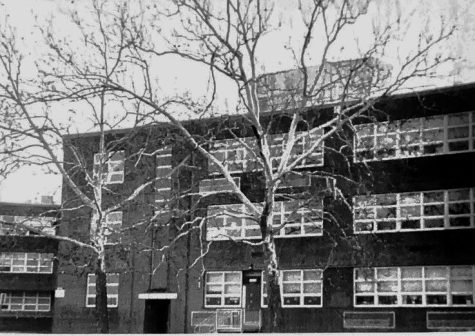 Do not worry, there are treatments for SAD!  If you are having trouble doing things you normally enjoy doing or cannot seem to become motivated- see your healthcare provider immediately.
As of Groundhog Day, there are six more weeks left of winter and then we hit the final stretch of this school year.  Ways to support yourself during these next few weeks, would be to talk about your problems with somebody, journaling, taking walks through nature when the weather permits, drinking lots of water and taking care of yourself! Make sure to check on your friends and family during this time of the year! Longer and sunnier days will be here soon!
Sources:
Keogh, Olive. "Autumn is Peak Productivity for Workers. Take Advantage". The Irish Times. 26 October 2018. Web Accessed 3 February 2023.
Logan, Amanda, CNP. "Expressing Gratitude Improves Your Health." The Mayo Clinic. 6 December 2022. Web Accessed 3 February 2023.
Melrose, Sherri. "Seasonal Affective Disorder: An Overview of Assessments and Treatment Approaches". National Library of Medicine. 25 November 2015. Web Accessed 3 February 2023.