Kenwood Students Taste Testers to Potential New School Lunch Menu Recipes
On December 13 during fourth period around 140 Kenwood students were invited to attend a taste testing event for potential new school lunch menu items.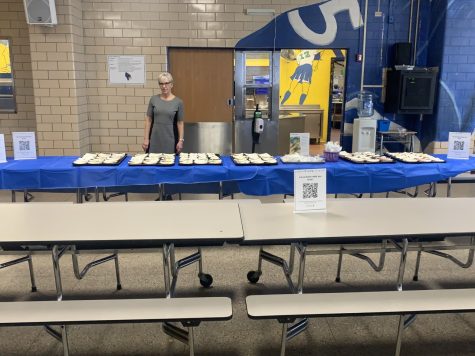 Kenwood's cafeteria manager, Ms. Mary and principal, Mr. Powell applied at the end of last school year for the Team Nutrition Grant through the USDA. Ms. Bradley says, " My staff and I will be marketing, tasting, and evaluating new recipes. We are doing this with the help of The University of Maryland Extension and the Healthy School Communities Coordinator."
This first menu item and the other three are all created by a culinary student from Prince George Community College known as Chef Ama. Mr. Powell is often advocating to bring new menu items to the school to give students more variety and choice. "We always look to receive feedback from our students on any school items, programs, or initiatives. Our students in the past have advocated for different menu options in our cafeteria. Ms Bradley and I consistently communicate and this program came up as an opportunity. We were excited to join this program to give our students the opportunity to be involved in potentially updating our menu in the future," shares Mr. Powell.  
December 13 was just the first of four tastings students will participate in throughout the year. Yesterday students tried a new side dish recipe called zesty rainbow zucchini slaw with dijon mustard dressing. Upon the conclusion of the tasting students were asked to scan a QR code and provide their feedback to the USDA on their thoughts on the new recipe.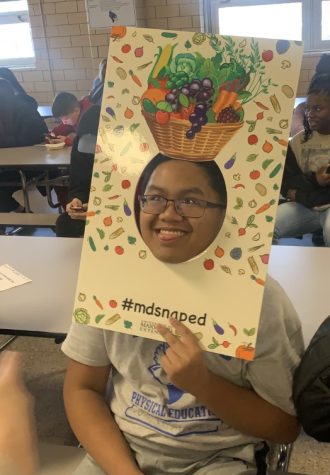 Junior Daniel O had the opportunity to participate in the first taste testing. Though he normally eats and enjoys veggies, he hasn't eaten much zucchini in the past. "It maybe wouldn't have been too bad if I would have had the choice to add the dressing or not. I wasn't a fan of the dressing." 
Ms. Mary adds, "Two of these new recipes will replace two of the old ones and two will just be addons to the menu. So be prepared for some new and exciting items to be coming your way to eat!" The next taste testing will be in February and two more will follow later in the Spring in hopes of adding the new menu items for next school year.