What the Gabby Petito Case Should Remind us this October for Domestic Violence Awareness Month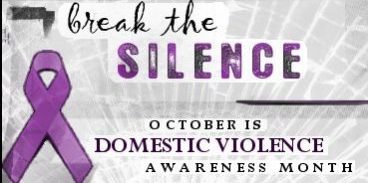 Gabby Petito was a 22-year-old killed by her fiancé Brian Laundrie during what was supposed to be a 4-month-long "cross-country van life" vacation trip from July to October in 2021. The trip was vlogged on Instagram and YouTube. This particular case sparked a lot of attention and raised tons of awareness about how fatal domestic violence can be, and unfortunately how it can even lead to death like the Petito case.
In September of 2021, Gabby Petito was officially reported as a missing person. After fiancé Brian Laundrie returned home, he refused to speak to anyone about where Gabby was and isolated himself. Only days later he was found dead, the cause of his death was ruled to be a suicide.
Domestic violence amongst men and women is very fatal and serious. It can cause long-term damage to a victim's mental processes and physical appearance. Statistics show from the NCADV that in the United States, 20 people are physically abused by their partners every minute. 1 in 4 women, and 1 in 9 men experience severe physical violence inflicted on them by their partners ("National Statistics").
Not only does domestic violence affect the physical appearance of victims, it also leaves them with extreme trauma that can affect every-day activities such as eating, sleeping, showering, and even more. Without a proper source of help, (therapy in most cases) domestic violence victims can sometimes live their whole lives onward with fear that they will be abused, or will be found by their abuser.
October is domestic violence awareness month, so it is important to have an understanding on how fatal being abused can be for a victim of domestic violence.  The national hotline to reach out to for help with domestic violence is  800-799-7233 or victims can text START to 88788.
Source Citation:
John, Steven. "How Gabby Petito Died — and Why Her Case Drew So Much Attention." Goalcast. 30 September  2022. Web Accessed 17 October 2022.
"National Statistics." National Coalition Against Domestic Violence (NCADV). 2022. Web Accessed 17 October 2022.