Kenwood Bluebirds Back In Action on the Playing Field
Your Kenwood Bluebirds have kicked a new athletic season off with some great plays and big wins.
The girls' varsity soccer team improved their record to 8 Wins and 2 Losses last evening with a 5-1 Senior Night win over the Pikesville Panthers.
Kenwood Athletic Director Coach Ruocco adds, "They are really trending in the right direction for the upcoming state playoffs!"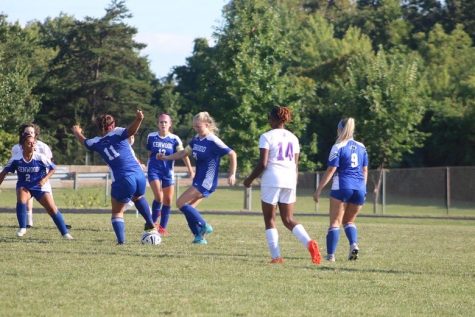 The Bluebird Fall Sports teams have brought home quite a few wins on our home turf. Besides, girls' soccer, the boys football team has had some great wins as well. One game that was particularly exciting was the varsity football 20-14 double overtime win on September 9 against the Woodlawn Warriors before a large home crowd.  This was the first career win for new Head Football Coach, Clarence Swain.
With it being Homecoming week fans are looking forward to the upcoming Homecoming Football game this Friday night, October 14 vs Overlea High School. JV will kick off at 4pm and varsity will follow at 6:30. Key players to watch in this game include Khyree Myles, Antonio Lambirth, Cameron Greaver, Chris Rittenhouse, and Quantez Day-Barnes.
While our football bluebirds will be taking the field outside for Homecoming, our girls' volleyball team will be matching up against the Overlea Falcons inside the gym at 3:45 and 5:30. Junior varsity volleyball's current record is 7-3! "The ladies are improving in their skill set and competitive play! They are becoming superior student athletes as the season continues to progress," shares Coach Jones.
The volleyball team is encouraging all spectators to come out in PINK to the October 14 JV and Varsity games in honor of amazing KHS Science & AVID teacher Robin James.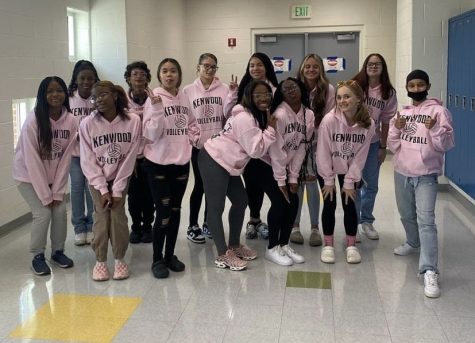 We hope to see our Kenwood students and teachers come out to support their Kenwood sports teams. After this Friday's Homecoming game teams will be preparing to move into the Fall playoff season by the end of October.