Juniors and Seniors Welcome the Return to Prom
It is that time of the year! It's prom season and for the first time since 2019 Kenwood juniors and seniors were able to attend prom!
The junior class hosted their prom on Friday, April 29. The junior class officers and junior advisor, Mr. Erdman, held their prom at Kenwood, with the theme "Heavenly Bodies," inspired by the Met Gala. Public relations officer, Deja Livingston shared, "The student council was looking for a theme that was almost magical and free for many to interpret the way they wanted."
The tradition of prom started in college and then in the 1930's, it trickled down to high schools across the country. It's become a much anticipated event for upper classmen so this year's juniors and seniors anxiously waited to see if the pandemic would interfer in this much anticipated event of their high school experience.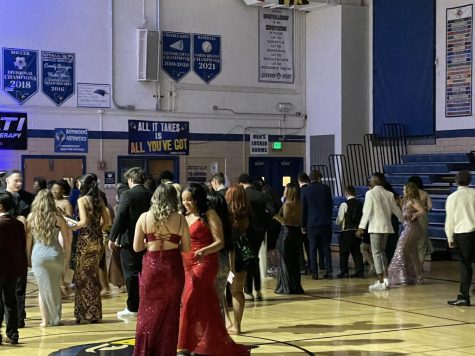 Junior class officer Genesis shared, "Everyone in my class has been waiting to be part of this tradition since freshman year. Regardless of obstacles, I am so glad that we got to have prom." For many schools, including Kenwood, prom symbolizes the beginning of adulthood as their high school days come to an end, or in the case of juniors, the beginning of the senior year.
When it comes to who do you take to prom- it's quite the variety. Some go with people they've been dating, some go with friends or close in age family members, and some go alone to meet up with friends at the big event.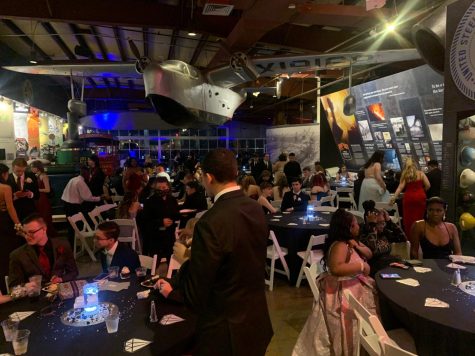 To help girls find affordable dresses for prom graduating senior Jewel Malick came to Kenwood's social worker, Ms. Reaves,  in hopes of storing prom dresses.  Malick hoping to partner with a neighboring high school and donate her own dresses but that school was not doing a giveaway, so we decided to do it here. With the help of Reaves' intern, Blair Brown making the flyers and Kenwood's  PPW Jen Cox  100+ dresses were donated. Numerous Kenwood staff members helped sort, hang, and move the dresses and on April 2 students could come shop the pop up dress shop.  Kenwood's social worker Ms. Reaves shares, "We had about 300 dresses, including short dresses as well as full length prom dresses.  We had about fifty girls sign up to shop dresses.  So many girls left very happy, taking more than one dress with them. Mr. Powell was extremely supportive every step. It was a very successful event."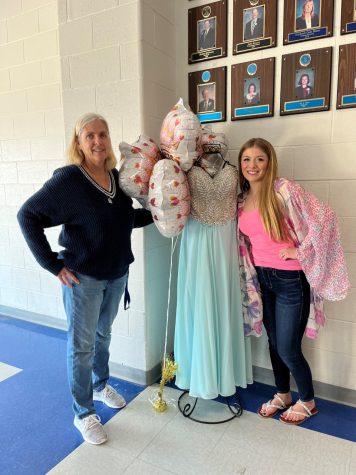 The tradition of senior prom is slightly different than junior prom as it's held at a venue rather than the school. This year's senior prom was held at the Baltimore Museum of Industry on Friday, May 13.  The theme for this year was the Met Gala where students were to dress their best.
The senior class was ecstatic to have a prom, especially after knowing those the two year's before them missed theirs and it was uncertain whether they'd be the third class to miss theirs. "I feel so happy! Because we get to have prom before going into adult life, it's one last memory," shared senior Sabrina A.
Senior prom is one of the very last large gatherings of the whole class before they graduate. It's one last big high school memory  to spend time with friends students made throughout their four years of high school.
"I feel great about getting one this year, especially because we didn't get a junior prom and we were at risk of not getting this one because of Covid," says Desiree C, another senior from Kenwood.
Besides senior prom being held at a venue, seniors also attend an after prom party hosted by the Kenwood Boosters Club which was held at Perry Hall Bowling Alley this year.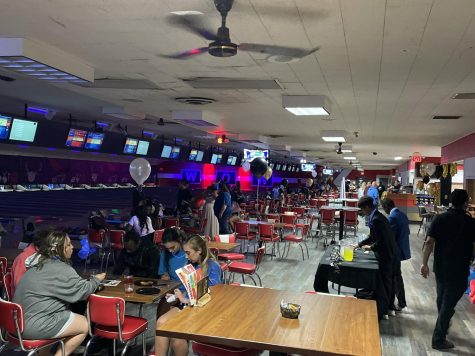 Prom night for both the juniors and the seniors was a memorable night to log away in their high school memory books.