JROTC Aviation Program An Opportunity for Teachers and Students
In high schools, there are always students who wish to do and explore more of the things they're potentially interested in doing as a future career. Sometimes this may be through a club or a course program offered at the school. They're looking for something where they not only feel welcomed but are able to gain the enriching learning experience that they're striving for.
Here at Kenwood, that is exactly what our Air Force JROTC and Aviation class provides for its cadets and many students within the building. The JROTC class is not only about teaching cadets about the Air Force, but to also install leadership and discipline into the student's character. Whether cadets achieve these characteristics through the class itself or their teachers, the activities they participate in, such as their Aviation program, contributes to a student's growth.
The Aviation program here at Kenwood gives students the opportunity to learn more about aircrafts and the way they work, engaging them in group projects and hands on activities. In upcoming events JROTC cadets will be participating in outdoor activities with the drones BCPS supplies for the Aviation technology class.
The Aviation class are enriching for students and improves their performances in the classroom. Senior Master Sergeant Stone adds, "Getting out and doing hands-on activities helps to spark a student's interest in many subjects. When people do hands on activities it helps them to correlate the activity with their learning to remember the knowledge they gain."
The opportunity for students to explore many activities like this helps with their overall development into becoming an adult. Sergeant Stone adds, "Giving students the option to learn more about life and adding more things towards learning helps them spark that interest and choice to be a good member of their community."
Kayla Henderson participated in JROTC's Aviation program. She found the experience one everyone should consider. She shares, "Flight school is a good experience I recommend to anyone. Some of the things we earned from flight school are our wings and our flight suit."
Junior Austin Hewton found the Aviation experience one he will never forget from his high school experience. He adds, "Some of the most memorable things we learned were about aerodynamics and how every part of the plane matters for the plane to do its job.''
The JROTC and Aviation program isn't just benefiting students and giving them an opportunity to explore their interests but teachers too! The JROTC Flight School has been available to teachers for three years now.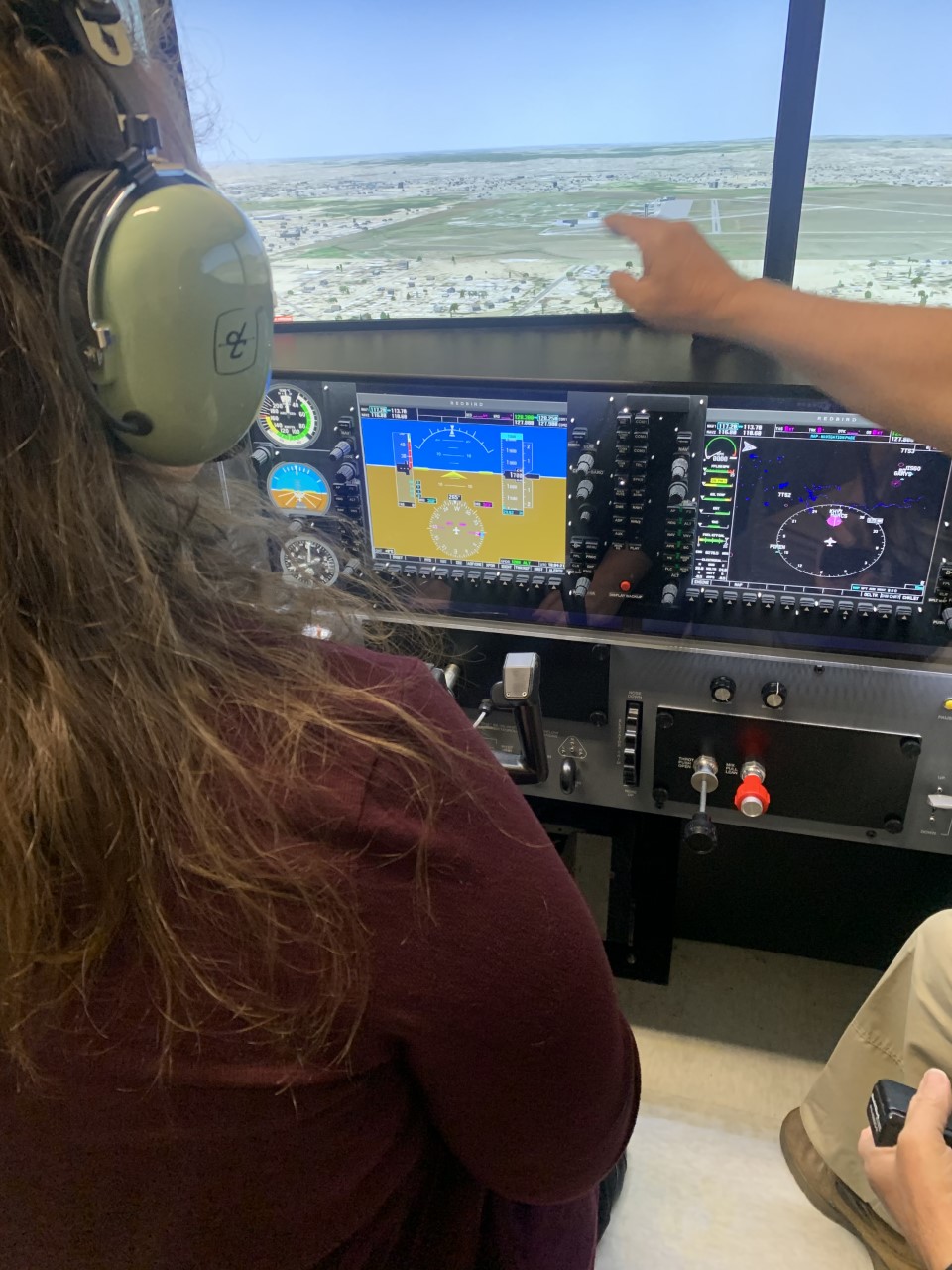 Our JROTC program is the only program that allows for teachers to take the flight school and several of our Kenwood teachers have participated. Some of the teachers that have participated in the flight school are Mrs. James and Mr. Rahman. When teachers complete flight school they have the option to get a blue flight suit with a name tag and have the opportunity to be an associate teacher and help teach future flight classes!
Teacher or student, the opportunity to be a part of Kenwood's JROTC program and Aviation training is a rare opportunity not every high school offers.