The Senior Night Tradition Recognizes the Hard Work of Youth Athletes
Senior Night is a tradition young high school athletes await for as it's the celebration for some of the end of their youth sports career. Senior Night is typically the last home game of the sports season.
During senior night the students and their parents go on the court or field, and the seniors are celebrated and recognized by fans, their teammates, and coaches.  Parents, teammates, coaches, and friends give the seniors posters, balloons, flowers, and gifts. It is also an enjoyable time to honor everything the seniors have done with academics and with sports for the last four years.
Senior Night is perfect for the senior to celebrate their last time playing their sports with the teammates they have been playing with sometimes for the last four years. It's a bittersweet moment as it's meant to be a celebration but also an event recognizing the end of their high school and sometimes sports career. Senior softball and soccer player Shyan C shares,  "I have in a way to celebrate and have the moment but it's a sad moment too since I won't be playing with the same team again."
Senior wrestler Richard Reynolds who finished his senior year with a 7-7 record feels that senior night is an important tradition to keep in order to show people the sacrifice and effort that young student athletes put in to a sport that they love. He adds,  "To be recognized for your accomplishments as senior is very humbling because it shows how much people do care about your sport and sacrifice."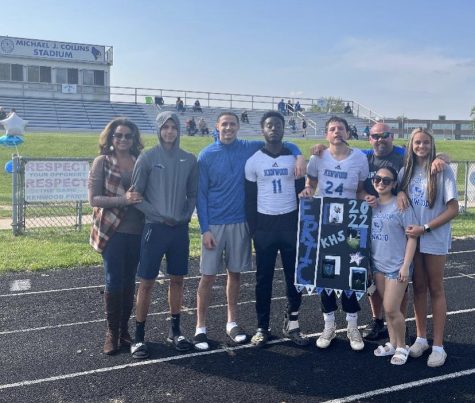 Senior Shyan C adds, "It is important to make the seniors feel appreciated and give them one last moment before leaving high school sports they may never play again." As younger classmen celebrate their older teammates, it reminds them to continue to work hard for their spot on the team and opportunity to one day celebrate their four years of accomplishments.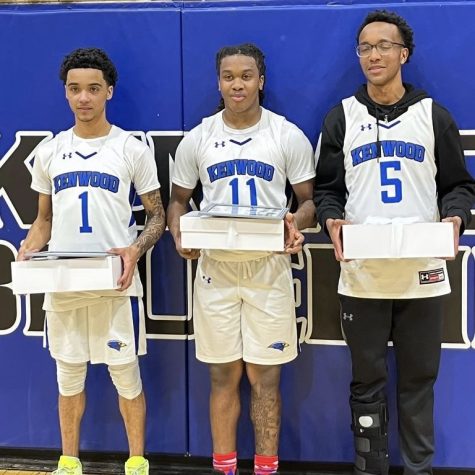 Senior night has been a great tradition for seniors for years. It's a great way to not only celebrate seniors but wish them well onto the next chapter of their life, athletically and academically, while also showing them how much they will be missed and that their school and team are proud of their accomplishments from their high school sports career.
Each year two senior athletes-one female and one male- are nominated as the McCormick's Unsung Heroes. This year's senior nominees were Shyan Chenoweth and Devin Adams. Nine Bluebird student athletes also continuing their athletic career at the next level.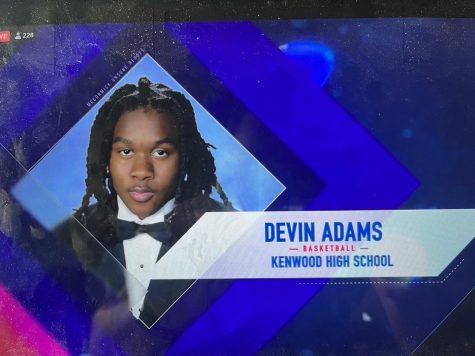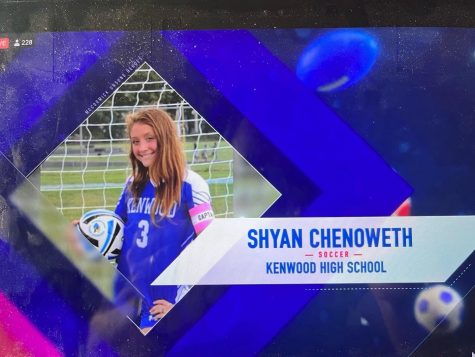 As senior year comes to a close, we wish all of our Senior Bluebird athletes the best on their next journey after high school.