Sports Science Academy Students Coach and Play in Annual Basketball Tournament
Each year Kenwood's Sports Science Academy (SSA) eleventh grade students hosts an annual holiday tournament for the ninth and tenth grade SSA students . However, like much else last year's was cancelled and then this year's 3rd annual tournament was suppose to take place in December but was postponed until March 23 and 25 to coincide with the NCAA March Madness Tournament.
The SSA tournament is organized and led by students in the Leadership & Rec I class. The tournament is completely student-led. SSA 11th grade student Clarence Johnson shares, "It gave us a chance of leadership. We didn't have anyone holding our hands as we worked to put it together."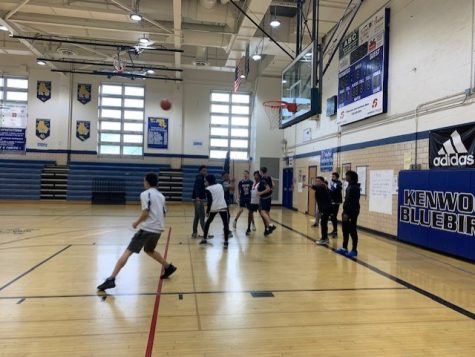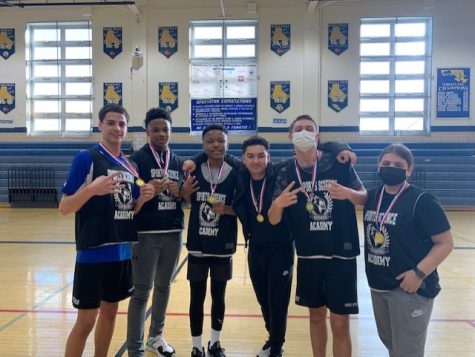 9th and 10th grader SSA students participate in the tournament as the players. They held practices before the event and it gave the coaches-the 11th grade students- the chance to draft who they wanted on their teams. The coaches then put together brackets and conducted the tournament all by themselves.
"11th graders were given an opportunity to coach and see what it's like," said 11th grade SSA student Trevia Brown. Students as coaches gave them the opportunity to step up and gain experience on what it's like to coach a group of players. This sort of tournament is a great opportunity for students in the Sports Science Academy who might have dreams of coaching a sport in the future to gain experience of what goes into coaching a team of players.
Overall, the tournament was a success as 9th and 10th graders had fun playing basketball and competing in the games, while 11th graders took this learning opportunity to gain experience they can possibly apply to future coaching opportunities.
The SSA's next big sporting event will be at Victory Villa Elementary school on June 2 and 3 where they'll assisting with the school's field day.