Kenwood's Basketball Tipping Off in Regionals Final Tonight
Kenwood's Boys Basketball team has been having a very impressive season, with it continuing now in the playoffs. The team is currently 17-4 as they face off against MPSSAA Regional Finals at Kenwood tonight with a tip off time scheduled for 5:00 pm.
The Bluebird's season started off amazing with nine consecutive wins, but they hit a roadblock when they played Overlea, losing 48-58. The Bluebird spirit is soaring high though because they've won all their home games and received their four losses on the road away.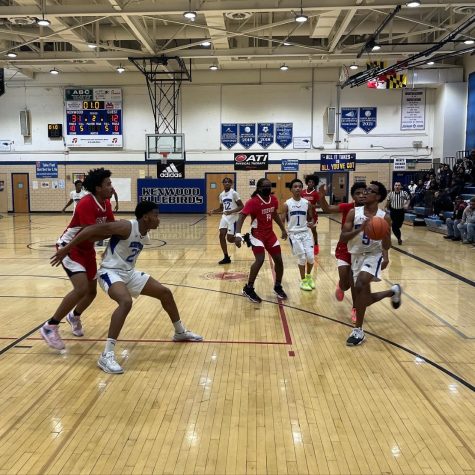 Kenwood's coach Predrag Durkovic is happy with his team's success this season. "The basketball season is going well considering the pandemic and other obstacles we as a team had to overcome. I am very proud of our players and their achievements on and off the court." With this being their first season being back since covid, they have taken extraordinary strides to make it an amazing season, especially for the seniors who are playing their last season of their high school careers. He went on to add, "Our leaders are senior players Devin Adams Jr., Denis Njoroge, and Noah Dodson."
Strong leaders make a great team. They must lead their team to victory which is what these three young men have been striving to do this season. Njoroge hopes to play his absolute best at tonight's game. "I feel like I want to just lay it all out there," he adds.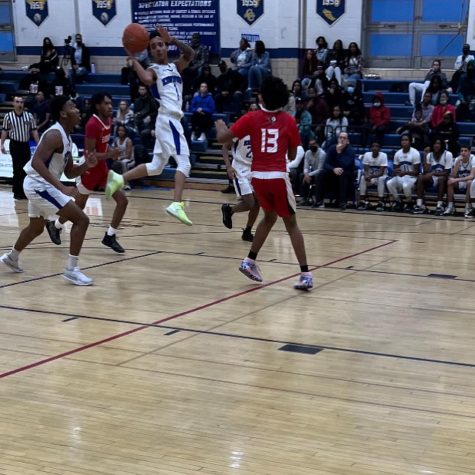 Devin Adams, Jr, the team's point guard has been the Bluebirds leading scorer. Devin is a Sports Science Academy student, as well as Kenwood's nominee for the McCormick's Unsung Hero Award. Adams is beyond excited for tonight's game. "I hope the game is highly energetic and the competitiveness and energy of the playoffs helps us win," he shares.
The team is excited about tonight's game. Coach Durkovic adds, "We have to continue to work hard and play together. Our strengths are playing team basketball especially on the defensive end and playing unselfishly on the offense."
Make no mistake, this team is ready to work together to get the job done this season. Be sure to come out and support your Bluebirds tonight. Tip off is at 5pm. Capacity limit is set at 200 so be sure to get your tickets early online here.