Coping Strategies to Help Manage Stress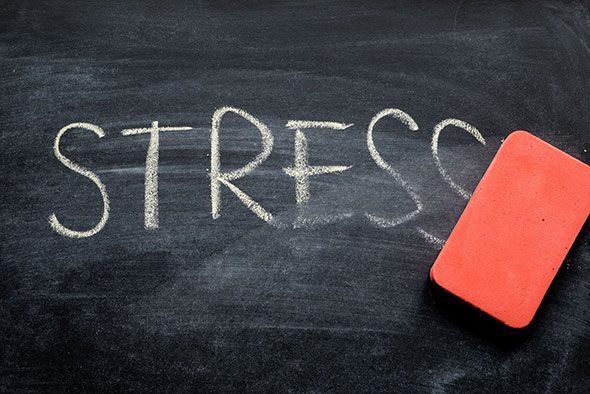 Have you ever been stressed before? Have you ever felt like giving up when the stress became too much? How did you cope with it?
Stress is a feeling of emotional and physical tension that can come from any event or thought that makes you feel frustrated, angry, or nervous. It can cause you to feel overwhelmed or tired at times. Anyone can be faced with stress at any time and age. Some feel better equipped than others on how to deal with it. The main causes of stress could be people, school, work, anything at all and that is where it can become so overwhelming, so being able to find ways to cope with stress is important to mental health.
Kenwood High School counselor, Joshua Grubka describes many ways students and anyone can better manage their stress when they feel like their mental state is at risk. School counselors are here because they care and want to help  students find a successful way to manage their stress and succeed.
Mr. Grubka recommends the following things to consider when faced with stress:
IMPORTANCE OF SELFCARE
Find something that brings you joy and happiness and do it once a week. Self care is very important and practicing it is even harder. Make time for yourself to do what you enjoy whether that's reading, writing, drawing, hiking-anything you enjoy!
SURROUND YOURSELF WITH POSITIVE PEOPLE
There are ways to be affected by stress positively and negatively so when negative stress approaches try surrounding yourself around people that support and encourage you. It is very important to help yourself through difficult times and your friends and families could help as well. Letting your frustration out at times just may be what someone needs to get things off their chest so communication is key! Talk and confine in someone that's going to encourage you in a positive direction.
HAVE SPACES DESIGNATED AS YOUR STRESS RELIEVER SPACE
Everyone has a space special to them where they can go to clear their head like the gym, outside, traveling, and even the movies, or maybe you have a special hobby that helps clear your head like baking, cooking, or doing arts and crafts so the kitchen or a craft room is your stress reliever space.
KNOW YOUR RESOURCES AT SCHOOL THAT CAN HELP
Kenwood's SADD and SGA are two clubs that help promote mental health awareness. It also provides an opportunity for students to advocate for mental health activities in the building. Kenwood also has six school counselors, one social worker, one school nurse and two community health partners. As part of the BCPS Mind over Matters campaign, the school also sends out activities that students and teachers can do to manage their stress.
You don't always have to seek guidance from an adult, but you can also ask a friend for any advice or help.
ENSURE STRESSFUL SITUATIONS IN YOUR PERSONAL LIFE DO NOT INTERFERE WITH YOUR WORK PERFORMANCE
It can be very hard for the stress of our personal or professional lives to not impact the other.  So whether it's our work/school life or personal life causing us stress, sometimes the best solution to not adding more stress is to  work alone for a bit in order to not let the stress of one carry over to the other.
Stress can give you major headaches and migraines. Some have said it makes them feel like there is a weight on their shoulders, so it can make your body feel like it is about to shutdown and it can feel heavy in a way. Stress can make you turn to harmful activities such as smoking and drinking, but that's why it is very important to be aware of how to manage your stress in a healthy way.
We should be able to have control over our emotions not our emotions having control over us. By making managing stressful situations a priority as pushing it to the back of your mind and not managing your stress can be very unhealthy.