Baseball Kicks off the World Series with the Braves and Astros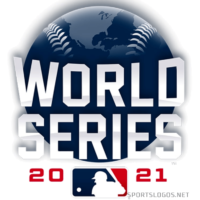 The World Series is an important annual event that baseball fans look forward to every Fall. Though the Orioles haven't seen a World Series playoff run since 2016, many still love tuning in for the World Series which kicks off tomorrow night, October 26, when the Atlanta Braves travel to Houston to take on the Astros. 
The World Series initially began on October 1,1903. The first World Series  took place in New York City between the Boston Americans (not the Red Soxs back then)  and the Pittsburgh Pirates. 
With the coming of October despite the Orioles season being over,  Kenwood teachers and students get excited to see which two teams are going to compete. Kenwood's Athletic Director Coach Ruocco was hopeful for a different World Series matchup.  "I think the New York Yankees will win the series,"  was Coach Rucco's initial guess. The Yankees didn't last long though, losing in the Wild Card game to their rival, the Boston Red Soxs. 
Kenwood's Sports writer, Dawson Patrick, is an avid baseball fan and is looking forward to the match up between the Braves and Astros. He's feeling pretty confident the Astros will pull out the win for the series. "The Astros have been here before and their lineup is built for this series. The Braves have had a nice run but the pitching won't sustain  the excellence of the Astros' lineup. Houston's pitching will only improve through the series," shares Patrick. 
So though none of the typical favorite teams of the Orioles or even the Yankees and Red Soxs, which Kenwood teachers and students are known to root for, made it to the final series of the season, should still be some great baseball to tune in to this week and next as baseball wraps up their 2021 season.