Kenwood Celebrates National Hispanic Heritage Month
From September 15th to October 15th, the nation celebrates the accomplishments and contributions of the Hispanic/Latino community. These contributions were only recognized for a week until the Senate expanded the celebration to a month in 1989.
The push to recognize the Hispanic/Latino community came about during the peak of the Civil Rights Movement when constituents were calling to recognize multiethnic communities in the nation (Hispanic Heritage Month). Kenwood Sophomore Amaya Freeman shares, "It's important to recognize multiethnic groups because there are so many ethnicities. Without the representation, the United States would not live up to being called "the melting pot of the world."
On October 4, Baltimore City residents gathered in Patterson Park for the third annual Latino Cultural Festival. At Kenwood, Hispanic Heritage month is also being celebrated within classrooms and outside. "Right now, at school, we are making projects to learn about the Hispanic culture in each Hispanic country," shared Senora Jelovac. Some students also celebrate their Hispanic Latino heritage at home. A rising Kenwood senior adds, "At the start of the month, my family eats traditional Puerto Rican food."
From parades to festivals, many people are celebrating Hispanic Heritage month in a variety of ways. Some may wonder why it's worth celebrating? Senor Jelovac shares, "We can express our culture and our contributions to our community. Sometimes we only hear the bad parts." It's important to celebrate this cultural month to acknowledge what would not have been possible without Latinos in our society.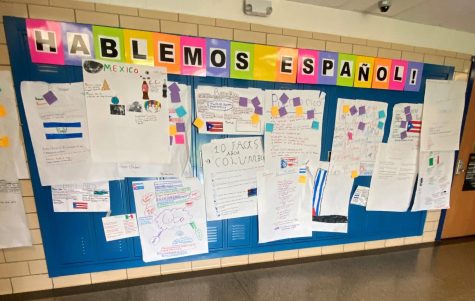 To many members of the community, Hispanic Heritage Month is a way in which they get to honor their favorite parts of their cultural background. Kenwood junior shares, "My favorite part of my heritage is that I get to live experiences that are kind of exclusive to Latino culture."
Although Hispanic Heritage Month celebrates Hispanic culture, as a marginalized community, celebrating the Hispanic identity can be scary. Regardless of prejudice, Kenwood Junior adds, "Of course, nobody is satisfied from being racially discouraged but having your group of people that you can talk to about challenges of your culture heritage is very reassuring." Here in the halls of Kenwood you can see the acceptance and celebration of our Hispanic/Latino community on display in the halls with the various projects students have created to celebrate this month.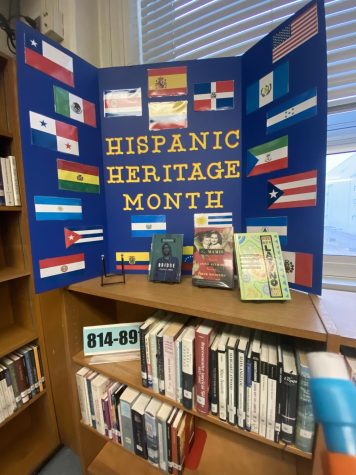 Hispanic Heritage Month not only honors the culture, but the struggles of Hispanics living in this country. A Kenwood senior adds, "Being born in the United States, and being Puerto Rican, it's kind of difficult because I'm close to my roots and heritage but I'm not as close if I were born there." A rising junior also shares that being a first generation Honduran-American "Makes you feel left out or like you're not in connection with your culture"so celebrating their culture at school and within our world languages department gives students that sense of connection to their culture.
The Hispanic Identity is a mixture of diverse experiences that have continued to progress within our nation. As the Hispanic population grows in our nation, it is important to talk about and celebrate our Latin American Immigrants and Latinos  not only during Hispanic Heritage Month but anytime as their contributions to our society continue to influence us all.
Sources:
"Hispanic Heritage Month". History. A & E Televisions Network, LLC. 2021. Web. Accessed 11 October 2021.