Parade and Powderpuff Game Scheduled to Wrap up Kenwood Homecoming Festivities
Homecoming week started October 4 here at Kenwood High School. Despite COVID taking the world by storm, Kenwood students and teachers loved showing their school spirit and are excited and looking forward to the activities ahead for Homecoming this weekend. 
Even though there will be no Homecoming dance this year and  some are disappointed, others don't mind at all. Everyone is looking forward to the parade Saturday morning, October 9 at 10am that will bring all the school sports and clubs together to represent their school spirit to the whole KHS community. The parade will begin here at Kenwood and ends here at Kenwood at the stadium. Spectators can catch the parade along Stemmers Run and Marlyn Avenue. 
At the conclusion of the parade is the anticipated traditional Powderpuff game that is later that day at 11:30am. Early grad Harmanee W, who has never had a norma year at Kenwood, is excited for her last year to experience a school tradition like Powderpuff. She shares, "I'm really glad we get to at least do this. I'm excited to play with my friends and have this high school experience together."  
Last school year Homecoming week was nonexistent at KHS during the virtual learning experience. With the new year being back in person students and staff are excited to return to the Homecoming traditions of Kenwood. "Homecoming week this year is going to be the best yet," said Arianna Burris, a junior at KHS.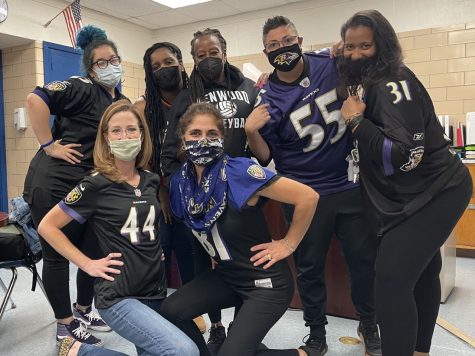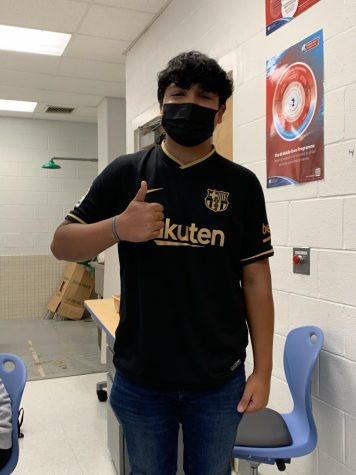 Homecoming week is always well planned since Ms. Forman, the SGA advisor, has been doing homecoming for five years here at KHS. There are new people getting involved with SGA this year like new students and new SGA advisor Ms. Charlow, who shares, "I'm very excited about organizing events and looking forward to working with Ms. Forman and students." 
Some believe with the Homecoming dance being cancelled it changes the experience of Homecoming week. Students like junior Mekhi Miller says, "Because of COVID-19 Homecoming week isn't truly homecoming without the dance. We aren't given the full experience."  Another student disagrees. Zyhier Linton says, "Even with the Homecoming dance being canceled we're still able to show school spirit and participate in the Homecoming Parade and Powderpuff game". 
Of course, there's the Homecoming event of every high school experience- the Friday night football game. Friday, October 8 at 4:00 pm JV will kickoff and at 6:30 pm our Bluebirds will face Randallstown. Tickets have to be bought ahead of time at ticketspicket.com
Homecoming week is meant to bring the students and teachers together as a community to celebrate their school.  The best part about Homecoming is "seeing the school spirit and how happy students are during Hoco week; it gets me excited and energetic," shares Kenwood teacher  Mr. Mendelson. 
There's a positive energy here in the halls of Kenwood this week as  KHS students and staff are once again able to share their love and passion for the school in person.  This positive energy is needed after the disruption of the  pandemic to everyone's school  lives.  Kenwood hopes their school spirit inspires others to get involved in their school and community.