Pets Thrive in the Pandemic as Teacher's Pet
For over a year now teachers have been trapped inside teaching from their homes because of a COVID-19 pandemic. But there were some beneficial outcomes of this pandemic. Pets rejoiced at their now daily, constant companionship. But now that their teachers are returning to the building, they're sad to hear they're not allowed to accompany them to class after spending the past year as the class pet.
Some teachers brought a new pet into their home during the pandemic. According to USA Today in a Nielson survey 20% of respondents said they adopted one or more dogs or cats between March and June in 2020 (Schrotenboer). During this time everybody is working from home and socializing less so they have enough time for puppy training process and bonding with a new pet. The pet industry was booming during the pandemic. Due to so many taking in new pets, dogs and cats' lives were saved in the pandemic.
Ms. Single thought the pandemic was a great time to add her kitten, Nipsy to her family of two dogs. Ms. Single loves her kitty addition, "It legit started out because we had a mouse in the house. So I pondered getting a cat. I was looking for an all-black, or close to all-black, girl kitty. A friend shared a post that included Nipsey's picture. IT WAS LOVE AT FIRST SIGHT! Not all black, not a girl, but that smudge nose and I was IN! So I applied to BARCS, got an approval, met the little nugget and the rest was history. I don't think we would have gotten him outside of the pandemic, honestly, or we would have waited until summer. I like having times to get pets acclimated with me around, because I have other pets. His antics and general cuteness were certainly good for our household, and I don't regret bringing him home in the slightest!"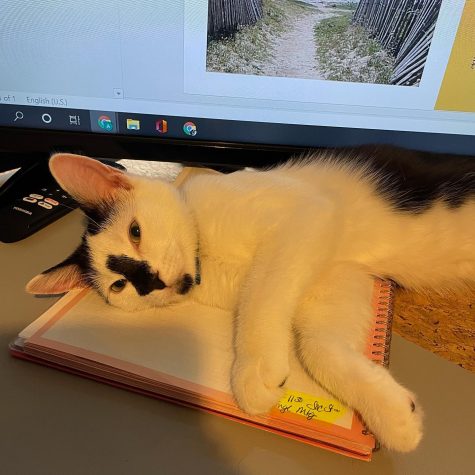 Our pets are used to us being gone for hours of the day , but over the past year of the pandemic they've become accustomed to their teacher owners spending their days with them, and even though they can't speak to us they are probably even happier that they're spending more quality time with their owners.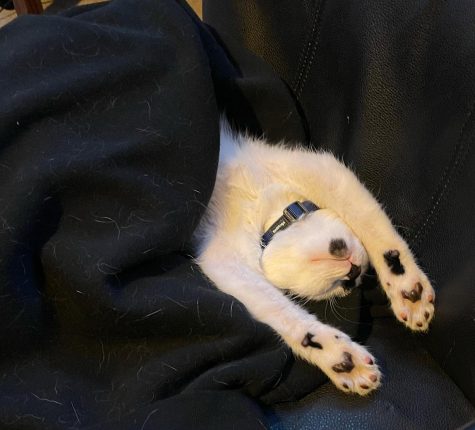 With teachers home dogs didn't have to stay in their kennels and were able to get human attention in abundance. Pets reported loving all the extra walks, their teacher companions taught them new tricks, and overall they really felt like they built some great rapport with their teacher owners.
So while this pandemic has been brutal for a lot of us it also a created a plethora of happy dogs and cats. Some are worried how pets will handle the separation as teachers return to the building and they'll without a doubt be happily waiting on the door to greet their teacher owners upon their return each day.