Welcoming Our First Elected Female Vice President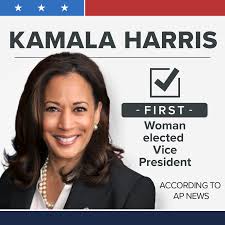 Kamala Harris was just elected the first woman vice president, but not only is she the first woman but she is the first black Asian descendant vice president. This is a big leap in the United States because our government has been ran by white men for decades and is now becoming more diverse even at the highest level of government. This representation of thoughts and opinions from people of different upbringings, backgrounds, and gender is so important as we move forward.
The Biden administration is one of the most diverse we've seen by far, causing more attention to be on Vice President Harris than any other vice president in history because she is a woman, a black woman. As the first female Vice President, there are things people hope to see her accomplish within these four years that will leave a mark on the United States and will set an example for young ladies to come.
For young women thriving to become something extraordinary, Kamala Harris for them is a great example and role model to look at because she sets the example of 'anyone can be anything'. "Kamala Harris is a big part of our history now. She is paving the way to show us that no matter where you've come from, your background or even your past, hard work pays off," shares Kenwood junior Taliah J. "Work hard for yourself to accomplish your goals. I love the fact that Kamala Harris is the first female vice president. I hope she proves the value of hard work and shows young women anything is possible when you put your mind to it."
Vice President Harris has many people looking up to her for guidance and hope to pave a new path for young women and people of color. Sophomore Jazmin G shares, "Representation matters. Seeing someone who looks like you have such a position of high power shows you that it is possible to hold such a position. It may take a while but it's not impossible."
The future path for many often starts on the success of those before them that start to pave a new path. "This is a new beginning and the opening of many doors for women who are trying to get into the political pathway. It shows that women are no longer allowing social norms to hold them back from taking on what they desire to do," shares junior Eliza.
On this National Women's Day we celebrate VP Kamala Harris and all those women that paved the way before her and all those women that will pave the way forward even more beyond this moment in history.
About the Writer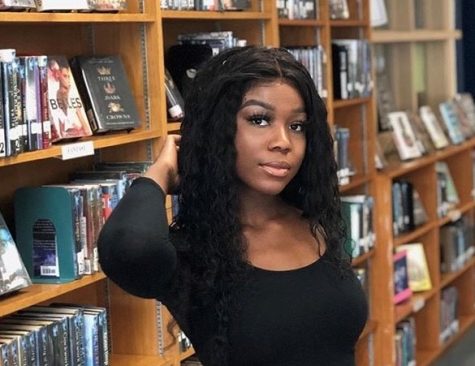 Linda Neewary,
Linda is a junior and this is her second year writing for The Eye of the Bluebird. She plans to continue building her writing portfolio with the Bluebird...