Kenwood's Sports Science Academy Prepares Students for Sports Related Careers
Kenwood's Sports Science Academy helps prepare students who are interested in a career involving sports in the future. The SSA also holds several events relating to sports throughout each school year.
Students participate in thought-provoking class discussions, hold and participate in a variety of field trips through-out the year, complete service projects to get a head start on service-learning hours, and hear from important guest speakers to help influence a positive impact on the next few years.
Shaniece Jones, the SSA Coordinator, believes that the program is beneficial for students interested in athletic training, physical therapy, health education, etc. "During their time in the SSA, students take several classes that will build their knowledge and skill on sports-related content," Jones said. "These classes are offered at the collegiate level, but students will be able to experience them at the high school level." These classes include Paramedical Biology, Anatomy Physiology, Team Sports, Nutrition in Sports, etc.
The SSA students also participates in events such as the Holiday Adopt-A-Family, Hoops for Heart, SSA Basketball Holiday tournament, the FALS Playday, and several 5k races. Students also take a variety of field trips so they can see what a day would be like in certain careers. "Last year, we took a trip to the R Adams Shock Trauma Center. Students were able to visit the Hyperabic Chamber, Trauma Resuscitation Unit and Nuero Trauma ICU. They also received their Stop the Bleed certification," shares Jones.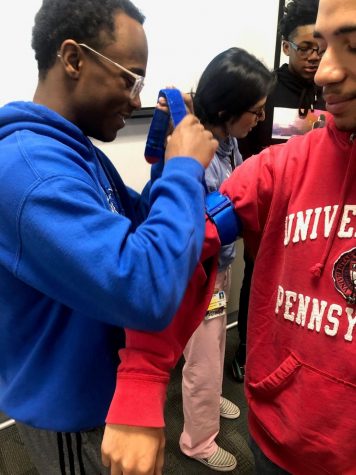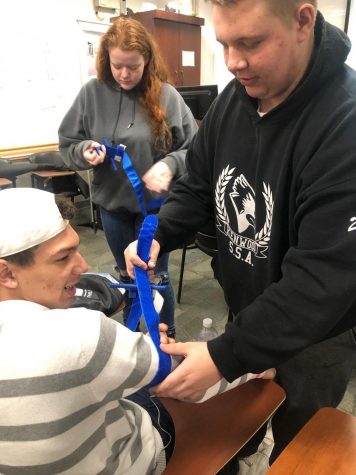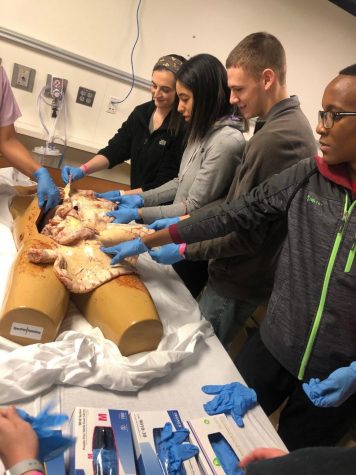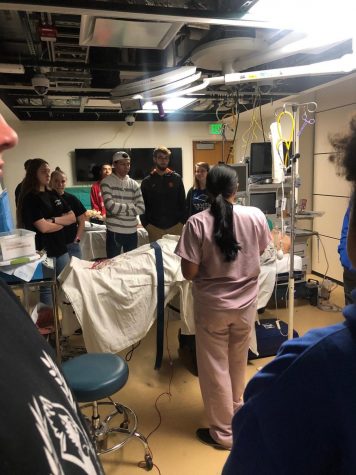 A well loved BCPS community event of the SSA program is the FALS play day. The sports science academy holds the event every spring called "FALS Play Day". This day is dedicated towards kids with special needs from Kenwood and schools from all over the county. Schools such as Chesapeake, Dundalk, Kenwood and other schools meet in Kenwood's gym and Kenwood's SSA students host a play day for all the kids. It's like a Field Day that the SSA students organize and run with team leaders and station leaders working with kids with physical challenges. It's a great hands on experience for the SSA students, but unfortunately last year's was cancelled due to COVID and the possibility of this year's is still unknown.
The SSA students are beginning to participate in internship opportunities offered by sports science related careers. This allows them to receive hands on experience before they graduate high school. "Recently, we started an intern opportunity for students to shadow our athletic trainer," Jones shared. "My hope is that internship opportunities will grow to allow a chance for students to network while in high school."
The SSA exposes students to careers in sports and allows them to build their knowledge and skill set while gaining some experience in sport careers in a variety of ways. SSA student Aniya A. has found the experience valuable to her future career goals. "The SSA program has helped me prepare for the future because when we were in school we took college trips to many schools and it helped guide me to the school I now want to attend. Also, the SSA program has supporting teachers to help you manage your time and work which us students need sometimes so I'm grateful for that!"
For any future BCPS middle schoolers looking to explore a career in sports medicine or science, Kenwood's SSA program is the program to pursue in high school.
About the Writer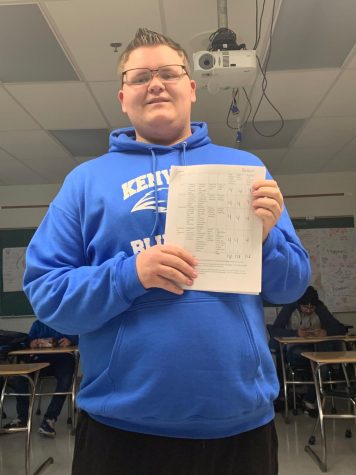 Brian McKinzie,
Brian McKinzie is a senior and first year sports reporter for Eye of the Bluebird . He is also an athletics assistant and manages various sports at Kenwood...