Celebrating Holidays in 2020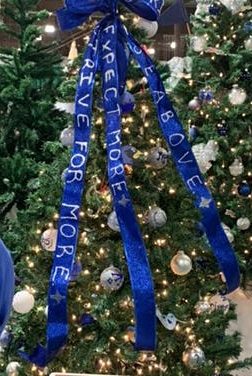 We are a few days from Christmas now; are you psyched? You should be, you are getting presents, get to spend time with loved ones, and are closer to a new year. However, many are looking at celebrating the holidays and ringing in the New Year differently than they're use to doing. Holidays in 2020 may not look quite the same as they have.
COVID-19 has everyone questioning their plans. The Governor and CDC has advised against traveling and gathering more than ten people in a home. Some are keeping or slightly modifying their traditional plans while others are opting to completely stay in and make use of video chatting technology to connect with family over the holidays.
Junior Starr C. has her birthday and Christmas to both celebrate over the break. "My family, along with a few others, are going to a hotel and a movie for Christmas and my birthday. Then we're going to video chat with my family not with us."
The threat of COVID almost imposed on junior Emily O's plans for the holiday. "I wanted to spend time with my boyfriend for the holidays and with my family, but then my pastor came over and he was diagnosed with Covid-19. My father and I were tested but the test came back negative," so she's hopeful now her Christmas plans won't be another thing ruined from COVID in 2020.
Sophomore Mikayla G doesn't look for her traditions to look much different as her family typically celebrates at home during any year. "My traditions will be the same. We will make Christmas cookies, open presents, and watch Christmas movies on Christmas Eve."
To think just a year ago it was cautioned for teens like ourselves to not be so dependent on technology, social media, and our phones in general and now for many it's the best way to stay connected to family during the upcoming holidays.
2020 has been a year like no other and everyone, old and young, deserves a much needed break this holiday season so no matter how everyone chooses to celebrate the upcoming holidays we hope everyone is safe and we wish everyone good health and better days ahead in 2021!