The Tradition of Maryland Horse Racing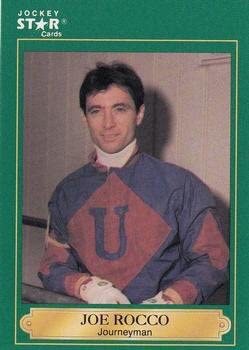 The Horse racing business is fascinating business that has a lot of history in the state of Maryland. Thoroughbred racing was first introduced in Maryland in 1743 when the first jockey club in the U.S was founded. Every year on the third Saturday in May the Preakness Stakes which is the middle race towards the Triple Crown is run in Baltimore at Pimlico racetrack.
It was first run in 1873 and named after a former Maryland governor. Every year the winner is placed with a blanket of yellow flowers to resemble the Maryland state flower. Horse racing is a legendary thing, and I know well the family tradition of horse racing.
My grandfather was in the industry for as long as I could remember. He started to come around the racetrack in 1978 but he never even got on a horse until a year later. Eventually he stopped being a jockey. He shared, "I never wanted to stop riding horses because all I ever did was ride horses."
He dedicated himself to race horses but the risk of the job is terrible. In 2011 my grandfather fell off a horse and broke his neck. He went through many surgeries, but he is now okay. He has returned to the racetrack as an agent for his jockeys. Between the horse tracks in Maryland and the horse farms across Maryland, my grandfather encounters many youths that have a passion for horses. My grandfather says, "In order to be a successful jockey you need to love horses and have the ambition to do this job."
Many people in the horse racing business are successful horse owners and jockeys. The time and effort people put into this job is incredible. Every horse runs different; it takes a lot for someone to be able to understand a horse. The thing that those outside of horse racing sometimes don't understand is there is more to it than just getting on the horse and telling it to go.
Every horse needs care from the owner. If a horse is underweight or even overweight it will not be able to run properly. They need to be healthy because anything can happen on the track. If you've watched some of the Maryland horse races you have probably sadly seen at some point where a simple injury can be the end of a horse.
Horse racing is a wonderful Maryland tradition. If you haven't caught a Maryland horse race recently think about checking it out sometime.
Sources:
"Maryland at a Glance: Horse Racing". Maryland Manual On-Line.MD Archives. 28 October 2020. Web Accessed 5 November 2020.
Rocco, Joe. Interview. Eye of the Bluebird. 23 October 2020. 
Joe Rocco.