History of Kenwood Sports Championships
Throughout its history, Kenwood High School has had many notable championships. Championships are something an athlete never forgets and leaves a lasting impression on their life because winning championships make athletes feel like they've accomplished something.
Kenwood Athletic Direction Anthony Ruocco has been at Kenwood High for twenty years and has had the pleasure of seeing Kenwood win some championships. "Kenwood High School has a very rich history and tradition of athletic success. It brings a tremendous amount of pride to all the student-athletes, coaches, parents, and boosters that contributed to it and experienced it. It's enjoyable to see former athletes return to support our current athletes. What I find unique about the athletic program at Kenwood is we have been competitive over the years in a very wide variety of sports. Some schools might be known for their success in 1 or 2 sports but we are very well rounded and very respectable in many. This is due to the fact that our kids enjoy multiple sports and many compete during all three seasons."
Kenwood's History of Divisional Championships:
Girls Lacrosse Divisional Champions 2016
Boys Lacrosse Divisional Champions 2002, 2008, 2013, 2014, and 2015
Baseball Divisional Champions 2016
Girls Soccer Divisional Champions 2018
Volleyball Divisional Champions 2018
Kenwood's History of County Championships:
Boys Basketball County Champions 1980 and 1998
Cheerleading won 11 county championships in a row from 1996-2006.
Winter Cheerleading won a county championship in the 2019-2020 winter season.
Wrestling 3A-4A championship 2019-2020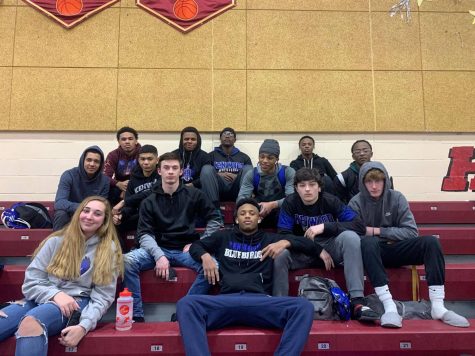 Kenwood Regional Championships
Football Regional Champions in 1975.
State Championships
Boys Soccer State Champions in 2003
Individual State Champions
Mason Krumholtz won the State Champion in 2004 and 2005 in wrestling
Travis Jenkins State Champion for long jump for track and field in 2012.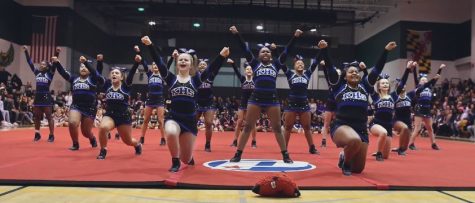 The best place to truly take in all the glory of the past Kenwood Championships is in the gym where the banners of championships over the years hang throughout the gym. It's difficult to include all the championships Kenwood's won over the decades but  those that want to learn more about the history of Kenwood sports should definitely visit the gym once we all return to school and spend some time looking at the banners and displays in and around the gym. "I think you'll find it enjoyable and enlightening," shared Coach Ruocco.
To experience the run for a championship is something a student athlete never forgets. Senior Kaylee R, part of the cheerleading county championship team shares, "It makes me feel like all of the sweat, tears, and time all paid off. It will leave an impression on me when I leave high school because I will always remember the amount of work we had to put in and how getting to the top isn't easy but staying there is even harder. That year we had a goal and we did anything and everything to get there."
Katelyn Taylor was a part of the 2018 Soccer Championship team and the lessons she learned on the soccer field fighting for a championship is something she'll carry beyond the soccer field and into life. "Being part of a winning championship team enhanced my high school experience because it showed me all the work we did over the years in the team we had actually become more skilled and more team focused and when you work as a team you can accomplish big goals. It also makes me look back and miss playing sports in high school and how much it made me become better at team work."
When sports resume be sure to get out and support your Bluebird athletes as they make runs for future championships.