Senior Year Comes to a Close Despite Pandemic Interruption
Today is the last day for seniors and our final year of school is ending in a way  none of us ever imagined. When COVID -19 entered our lives on that Friday the 13th we never dreamed it would be our last day to see our peers and teachers in person at our alma mater.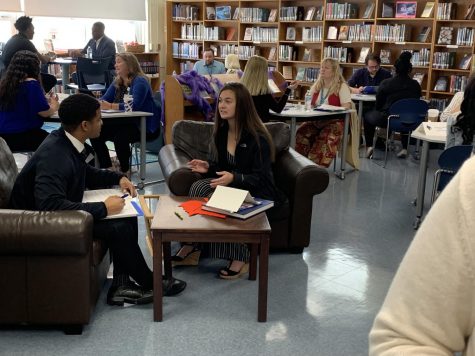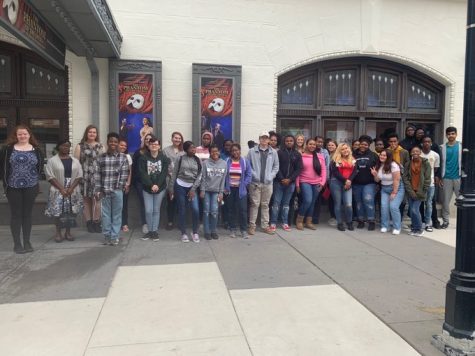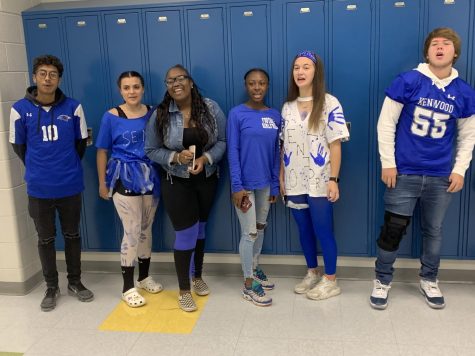 Senior activities have been something that the Class of 2020 has looked forward to since the early days of high school, and everything from prom to award ceremonies to graduation was either cancelled or moved online. Prom was scheduled for May 8, then was moved to June 5 but on April 3 a call was made to cancel it altogether, and many seniors mourned the first hard loss of this senior season of their lives.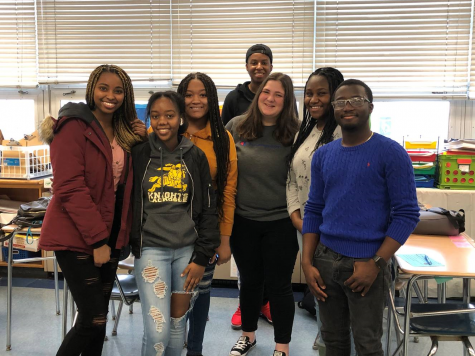 Many seniors felt upset because for years they had worked to get to this point in their thirteen year public school journey, and in a cruel twist of fate those end of the year moments were lost. Many imagine their senior year as their best year of high school, and now though it definitely won't be forgotten, it's not ending the way it was meant to be remembered. Senior Aaliyah A shares, "I wish the world would realize that this was our last chance to be children, to go to dances, to walk the halls of the high school that we attended for four years, and to say goodbye to our teenage life and childhood."
Many parents spent money on things like prom attire, limos, graduation stuff, and now seniors and their parents are faced with not getting to experience those occasions. Senior Kristina J feels COVID-19  took away so much for the seniors of 2020. Senior Brianna A shares, " It's not just 'oh they get to stay home all day and relax and enjoy time off from school'. We don't feel this is a new way of relaxing and being home from school. We are not looking at this as some vacation or an early summer break. It is extremely heartbreaking to us to not get a chance to finish out our senior year the right way."
Though students may have welcomed the interruption at first with the possibility of an extended Spring Break, many quickly realized how much they're truly going to miss the halls of Kenwood High. Students miss the day-to-day interactions they'd have whether it was in a classroom, on the athletic fields, walking and talking in the hallways, or even outside of school. Noah Novak stated, "I miss school more than I thought I would. I miss seeing my friends and looking forward to things that are now canceled. I miss the routine of getting up every day and going to school whether I was late or on time. I miss doing work and being able to ask for help when I needed it instead of having to wait to do a virtual meeting or for an email reply."
The switch to remote learning has given students an early look into their future learning options as they move on in the Fall as remote learning is always an option at the college level. Some students have enjoyed learning or "attending" school on their own flexible schedule around work and life's other responsibilities. Breanna W states, "If there is one thing that I have learned from this experience it is that even when the whole world feels like it's working against you, all you can do is try to make the best out of the worst situation." And that the seniors have done.  Some are our frontline workers at their jobs in supermarkets and drive thrus, yet they balanced that with finishing out their course work online to graduate on time all during a time of crisis.
The senior class as a group was born in a time of turmoil right after the attacks of 9/11. They were raised in the time of active shooter drills, and are now exiting their childhood and school years during a pandemic. They have had to learn the value of flexibility and making the best of what they have in any given situation. "The senior class is strong and will persevere. I think that these life experience with 9/11, growing up and going to school in the time of active shooter drills and mass shootings  and now with this pandemic our generation is ready to do better and be better," shares senior Halle K.
Some just wish they would have had just one last chance to say goodbye. Senior Heather Maynor shared, "I really miss my friends and teachers and if I had known the last day was really our last, I would have made it memorable." That loss of not getting a formal good bye or closure to thirteen years of their life left some devastated and heartbroken. But as Micaiah P says, "We are the future. I subconsciously push myself to achieve the best outcome out of any situation. I'm not so different from my peers. They also expect a lot from themselves. I hope others see that we're trying our absolute best in life so we can live up to your and our own standards. We want to become the best versions of ourselves in this chaotic society."
Accepting the disappointment of not having their prom, in-person graduation, and final closure to their senior year will be a part of the story of their generation but as some of them have attested, they will overcome this obstacle because Kenwood has taught them to rise above. Best of luck to the Class of 2020! We will miss you and have faith in the great things you will do and accomplish in the future!
About the Writers
Alexia Crook
Alexia is a senior and this is her first year writing for The Eye of the Bluebird. She plans to attend CCBC in the Fall before transferring to Towson University...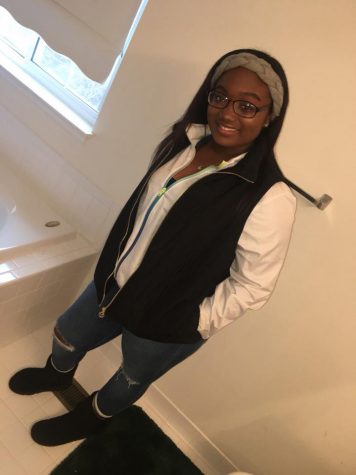 Myasiah Bilola
Myasiah is a senior and is working on the Eye of the Bluebird staff for her second year. She is also the President of the Kenwood Cares Club and hopes...