Kenwood's Recommended Reading List
Some of your Kenwood students and staff have put together a suggested reading list for your three months of summer before we return to school in the Fall. As school librarian and media specialist Ms. Magnuson recommends, ""Bluebirds who have come to the library for outside reading have all heard my little spiel about the awesome benefits of reading and how it improves vocabulary, test scores, and decreases stress—a great benefit during this time. They also know that the benefit I love the most is that reading makes us kinder, better, more empathetic people! During this pandemic, the world especially needs more good people. Keep reading, Bluebirds of all ages–you will make our world a better place!"
The Fault in Our Stars by John Green
The Fault in our Stars is a touching story of how two sick people lived their life because they knew they only had a short amount of time together. Kenwood student recommend because..
"I like that it had nothing to do with her at the end it was him and how she held on to him forever and she always put him before herself " Laila L.
"The fault in our Stars has probably been the best book I've read because it was a love story and the book had such a deeper meaning and it just made me tear up. I loved it because the book focused on their love for each other and how they didn't let them having cancer control their last minutes of life with each other." Heaven B.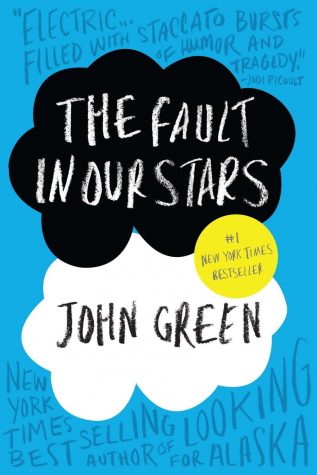 If I were Your Girl by Meredith Russo
If I were a Girl is about a girl that use to be male hid her identity so she could start fresh. Kenwood student recommend because…
"It is memorable because people shouldn't have to hide who they are. This world has made it so hard for people to accept who they are and I want to help people open their minds up to not see gender or see race but see happy." Kaylee R.
Hatchet by Gary Paulsen
A young boy who already struggles with living in a family with separate households, who while traveling to visit his dad for the summer, experiences a life changing series of events that helped him become the person he is today. Kenwood students recommends because…
"I think the most memorable thing about this book, like Brian's Winter which is another he's written for younger people, is the story is from the youth's perspectives which can help the audience help cope with some of the similar things that they go through." Jacob H.
Pop by Gordon Korman
In this memorable story a high school student trying out for football and a former NFL star with Alzheimer's become friends. Kenwood students recommend because…
"I like how Marcus, the main character, can relate to any teenager that just moved to another town." Brian
Princess Jellyfish (Graphic Novel by Ahiho Higashimura)
The story focuses on a group of older women with obsessive hobbies that they spend lots of their time on, and live in a small apartment building together. Those characters, and setting along with the beautiful, and expressive art from the author makes it very memorable. Kenwood students recommend because….
"I loved getting to see all the character arks play out, and all the different ways they react, and the characters through themselves into the goal they all have of saving the building they live in. I also love how the story deals with the idea of beauty and how the way you present yourself effects the way others treat you." Taylor C.
Revan by Drew Karpyshyn
This is the third in a series of novels based on the MMORPG Star Wars. It's centered around a very powerful being who goes through many changes and is one of the only characters to ever turn Jedi to Sith and back to Jedi. Kenwood students recommend because…
"This story is so memorable to me because it was one of the first big books I ever read. I liked the fact that it was set in the Star Wars Universe, which is my favorite fictional story line. I have loved Stars Wars everything since a very young child." Jacob M
Espranza Rising by Pam Munoz Ryan
An unexpected tragedy forces Esperanza and her mother to flee to California and settle in a Mexican farm labor camp. Esperanza struggles in this life and must rise above her changed circumstances. Kenwood students recommend because…
"This book was memorable and a good story to read because Esperanza had to find a way to overcome her situation, much like many people do at some point in life." Nia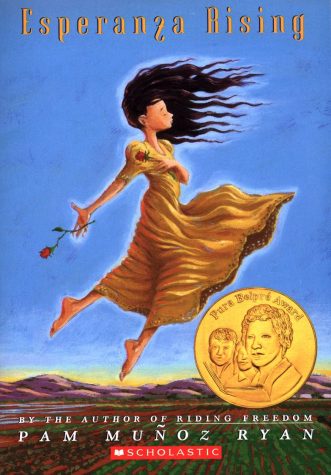 To Kill a Mockingbird by Harper Lee
One of the most memorable stories of the high school English reading experience is the classic story of Scout and her lawyer father Atticus Finch in his defense of Tom Robinson. If you missed this story in ninth grade now is the time to discover this classic. Kenwood students recommend because…
"What made To Kill a Mockingbird memorable to me was the deep the storyline of the father as a lawyer defending a black man around times when segregation laws between blacks and whites existed. And I loved how he taught the children about the wrong in stereotyping and racism." Noah R.
When I Was the Greatest by Jason Reynolds
Jason Reynolds is most know for his story All American Boys but this story about an urban teen, his brother, and a friend. They find themselves somewhere they never expected to where the people aren't so friendly and forgiving. Kenwood students recommend because…
" This was the most memorable story I've read because it tells the life story of a teenager who lives in Brooklyn and how things happen in his life in a tough situation." – Gurkunwar N.
Tuck Everlasting by Natalie Babbitt
This story is about a young girl, Winner Foster, that discovers a spring on her family's property that offers everlasting life. She is torn between keeping her family's secret and whether to join them on immortal life. Kenwood students recommend because…
"I loved this story because even though she was different than the people she met outside of her house she didn't judge them when she found out their secrets and actually fell in love with a boy that was different than her. It shows that opposites can attract. I appreciated the fact that the people were honest about who they were to her and that she didn't judge when she found out." Richarn D.
All American Boys by Jason Reynolds
This memorable book talks about police brutality from the perspectives of two high school classmates: Rashad, who is savagely beaten by a local policeman who wrongly suspects him of shoplifting and assaulting a white woman, and Quinn, who sees the beating and initially pretends he didn't. It's a fictional reflection of real-life police encounters with young black men that ended badly. Kenwood students recommend because…
"What I liked about this book was that it was about young kids so I could relate to it." -Carmyn S.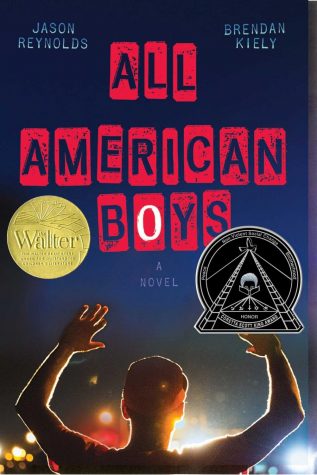 The Sun and Her Flowers by Rupi Kaur
The Sun and her Flowers is a collection of poetry about growing and healing in the journey to finding yourself and recognizing your roots. Kenwood students recommend because….
"I recommend this book because it showcases the art of poetry. This book is also a good read because it shows you someone else's perspective of the world as they grow to find themselves." -Myasiah B.
The Amulet by Kazu Kibuishi
The Amulet is a graphic novel about two kids who find this mysterious amulet and have their home attacked by futuristic monsters to get it back. Kenwood students recommend because…
"It's really fantasy and quirky for our grade level but it makes me personally feel reminiscent." -Lorraine M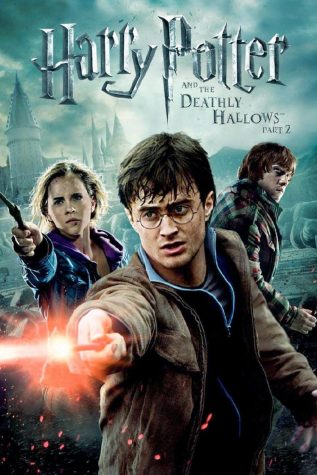 Your Kenwood English teachers also had several recommendations they thought readers should invest in reading this summer.
Ms. Single recommends The Invention of Wings by Sue Monk Kidd. This is a historical fiction story with gripping characters and a fair share of "I don't feel like listening to my parents or society" from one of the main female characters.
Ms. Vanmeter's recommends The Power of Habit. The Power of Habit investigates the way understanding the particular patterns of habit in a person can help you get people to do what you want them to do, but not in a creepy way. It investigates helping people with Alzheimer, research marketing, motivating sports teams, etc. I love this book because I find understanding and studying people to be fascinating.
Ms. Blackert recommends the Harry Potter series. Harry Potter as a dyslexic child reading wasn't really my thing, but when I started to read Harry Potter all of that changed. I fell in love with the characters. I felt what they felt. These books are what taught me to love stories.
Ms. Jannotti recommends Stamped: Racism, Antiracism, and You by Ibram X. Kendi and Jason Reynolds because, as the author says in his introduction, to know the past is to know the present, and to know the present is to know yourself. This is a remix of Kendi's book where he reviews the history of racist and antiracist ideas in America. Super engaging history. I can't put it down.
Mrs. Cooper recommends Neverwhere by Neil Gaiman. A fairly normal guy on a fairly normal date helps a ragged and injured young girl. His life is a fantastic journey from that next morning full of creatures, villains, fairies, and witches in a crazy maze that is London's true underground called the Tube.
Mrs. Glenn recommends Educated by Tara Westover. This is  a great memoir that examines how education can make a life saving difference in a young child's life.
Ms. Magnuson of our Kenwood Library added an additional top 10 suggested titles to read this summer.
The Naturals series (Jennifer Barnes), Scythe series (Neal Shusterman), Unwind (Shusterman), We were Liars (E. Lockhart), Every Day (by Levithan), Denton Littles' Death Date (Lance Rubin), Life as We Knew It (Susan Beth Pfeffer); The 57 Bus (Daska Slater), Long Way Down (Jason Reynolds), One of Us is Lying by Karen McManus
With many restrictions still in place, including the closing of public libraries, Kenwood students can now and throughout the summer check out ebooks, including most of these titles, through your Kenwood school library. Students can access eBooks from our Bluebird library and BCPL  in a folder in the Bluebird Library Schoology Group  as well as in the Resources of each "Class"  Groups. To reach our eBooks, a students can also click on Destiny in the BCPSOne Digital Content, choose Kenwood, and the eBooks are the first thing they will see.
Happy reading. Let us know what you're reading this summer and tag us on facebook and twitter with the hashtag #bluebirdsread