Reading SOLD in English 10 Raises Questions over the Reality of Human Trafficking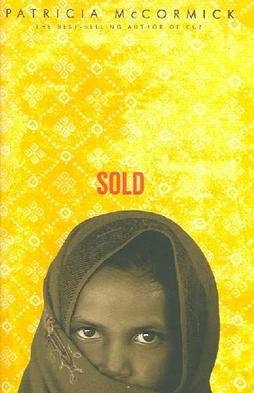 Nora Jillianos and Luvia Thomas
May 6, 2020
In English 10 students read the book SOLD by Patricia McCormick. The story revolves around a 13-year-old girl by the name of Lakshmi from a small village in Nepal. Since her family is poor and her stepfather has a gambling issue, he tells her he's taking into the city to clean house, but rather sells her into the human sex trade in a brothel. Throughout the story, we experience the horrors she faces inside the brothel from her point of view, sometimes in uncomfortable detail.  We get to see the young girl's loss of innocence and despair of what she goes through as she tries to regain her freedom from modern day slavery in the sex trade.
Ms. Blackert who teaches SOLD to her ELA 10 students shares, "Sold is story of hope and perseverance in the face of evil. No matter who you are and what you have gone though in life stories like this are important because their messages and themes are universal. I hope that students who read Sold are inspired to persevere for themselves and for others when they notice injustice like modern day slavery being done in our world."
Kenwood sophomore Jewel M found SOLD to be a definite eye opener. "Reading this book made me realize how evil and cruel people in this world can really be. Reading this stressed the importance of  being aware of your surroundings. This book is about human trafficking and it's a real world issue that is happening in our world today. We should be aware of everyone and everything around us. This book is not meant to scare the reader, but just simply make them aware of what's around them. Human trafficking can simply happen anywhere at anytime. It can happen while you're at the mall, a store, or even walking to your car. People need to be aware of their surroundings and if they feel they are in danger, listen to themselves and their inner instinct, and call for help. Don't ever be afraid to get help from someone. I really do suggest reading this book. It will make you look at the world with a whole new perspective."
The story of SOLD not only shows readers the seriousness of the issue of human trafficking not just in the world or far reaching places of Nepal but as more awareness and concern of it grows online it raises the question of how big of a reality and threat is it to any of us?
According to a report released by the Baltimore Sun last year,  "Maryland has one of the highest rates of 'domestic human trafficking in the nation,' according to the National Human Trafficking Hotline. A June 2018 report from the University of Maryland School of Social Work found that more than 440 reports of child sex trafficking were reported from state fiscal year 2014 and 2018 to local departments of social services across Maryland, involving 375 alleged minor victims." The most likely local victims of human trafficking are runaway and homeless girls, members of the LGBTQ community, and immigrants with 93% of the victims being female and 87% between the ages of 14-17. Most of Maryland cases come from Baltimore City and Washington, as well as Baltimore, Prince George, and Anne Arundel county (Donovan).
Human trafficking has been an issue in societies around the world for decades. It's estimated that globablly there are around 20 to 40 million people in modern day slavery including human sex trafficking  ("11 Facts About Human Trafficking"). Within the 20 to 40 million people, they estimate that 50,000 people are trafficked into the U.S each year from other countries. Not only this, but statistics from Human Trafficking Search states places such as California, New York, and Texas are also ranked as the top states with the highest rates of human trafficking (Lillie).    However, many of these cases go undetected. As little as only 0.04% of trafficked survivors are identified ("11 Facts about Human Trafficking").
With the rise of viral social media posts on Facebook and Instagram, many videos of victims telling their stories have surfaced. With people so connected to social media these days many are made more anxiously aware of human trafficking and worry about the reality of if they themselves could become a victim. Human trafficking is such a significant crime but often goes unnoticed in the public eye.
So how does one go about protecting themselves and others from becoming a victim of human trafficking?
Some ways to identify if someone is being trafficked is if the person in question acts timid or anxious, shows signs of bruising or cuts on their body, or shows any signs of abuse such as avoiding eye contact or having a depressed disposition. As a society, we can help the ones in need of support and prevent human trafficking by becoming more vigilant of our surroundings and taking note of others' situations and behaviors. With forms of transportation like Uber and Lyfts, it can be easy to become a victim of human trafficking.
One way to stay safe before getting a ride from an Uber is by checking the child safety lock on the car door. People have even made audios on apps like TikTok for those who are uncomfortable taking uber rides by themselves. Some other ways to stay safe are to stay around a crowd or try to go places with a friend or adult if possible. Although it may seem ridiculous to have to go through these procedures and teach them to others, it's what we must do to stay safe in the world we live in.
Though human trafficking and modern day slavery may seem far reaching from our reality, in some parts it's a very real reality, particularly for young girls.  Kenwood student Lisbeth Interiano, mentioned that reading SOLD reinforced for her what an awful, concerning issue human trafficking is. "It's crazy that someone could take someone else's freedom just like that!"
No one should fear that he or she may become the next victim of trafficking, however it is important not to act as though it could never happen. The best way to prevent it is by becoming more aware of our surroundings; look at the world around us, open our eyes, access the situation, and if possible, help. Don't be a bystander. Step in and Step Up. Just because we may feel safe does not mean others are. So, take a moment and look around, help someone in danger, and never assume someone else will help. Call 911 immediately. Help someone feel safe.
Sources:
Donovan, Doug. "Sex Traffickers Target Young Females in Baltimore found in these 'Hot Spot' locales". Baltimore Sun. 15 March 2019. Web. Accessed 1 May 2020.
"11 Facts about Human Trafficking". Do Something. ORG. 2020. Web. Accessed 1 May 2020. dosomething.org https://www.dosomething.org/us/facts/11-facts-about-human-trafficking.
Lillie, Michelle. "Top 3 States for Human Trafficking". Human Trafficking Search. 2020. Web. Accessed 1 May 2020. https://humantraffickingsearch.org/top-3-states-for-human-trafficking/.
About the Writer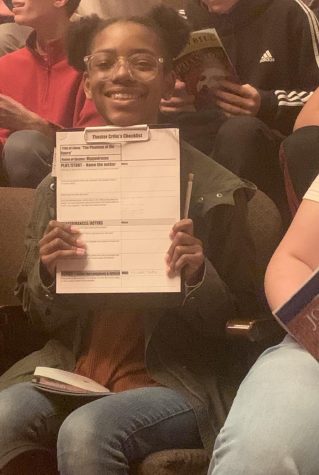 Luvia Thomas,
Luvia is a senior at Kenwood High School. This is her second year working on the school newspaper. She is also a part of the Kenwood Drama Club. Luvia...