Popular Apps Children and Teens Use that Parents Should Know About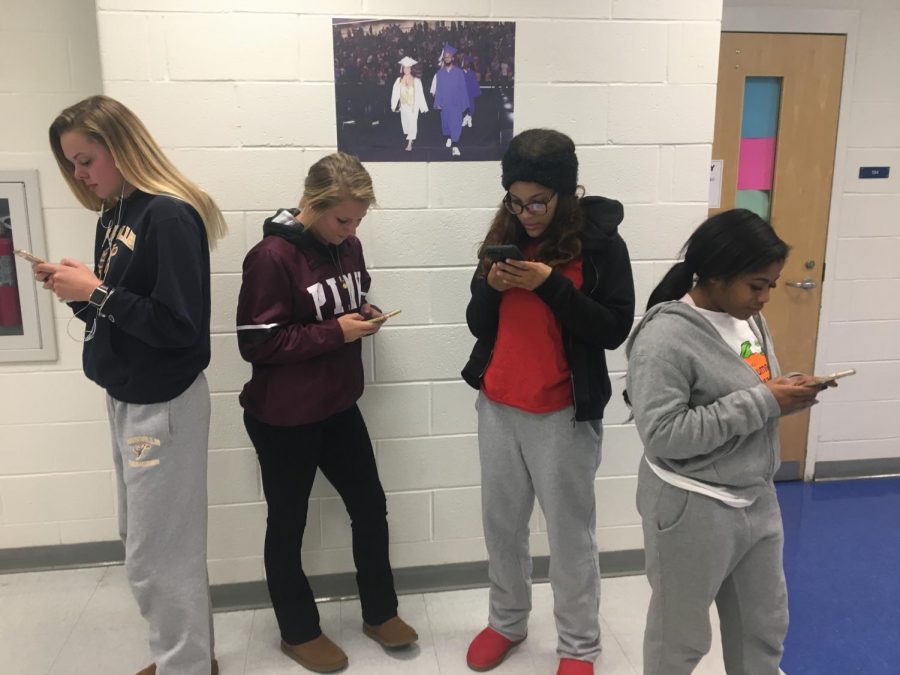 Priya Samaroo, Junior
April 15, 2020
As a teenager growing up with the evolution of growing technology, I noticed a lot more than the average adult. Because so many apps today didn't exist when adults were kids their children can become aware of some of these apps benefits and dangers before parents have a chance to be aware.  Trying to parent during this digital age can be scary and confusing. The internet is filled with sex traffickers, fake profiles, and identity thieves. Since children today are so exposed to this advance technology at such a young age, even in our school system, the new "stranger danger" adults are constantly warning them of isn't just about the stranger passing them on the street but the one lurking online. Today parents are warning their children of online behaviors to not give out their name, birthdates, addresses online.  So what are the apps and things children are getting on that parents should be aware of these days??
Video Making and Viewing: YouTube & TikTok
YouTube was founded in 2005 by Steve Chen, Chad Hurley, and Jawed Karim. YouTube is a website/App that you can watch videos and even create your channel to entertain the world. YouTube is an app full of entertainment (Hosch ).However, YouTube is also influencing young minds and not always in a positive way.  An example would be the Momo crises.
Momo was a creepy fictional character that was originally a sculpture, not meant to negatively impact people. But the dark minds of the internet turned Momo into an ad for YouTube to pressure young kids to bring harm to themselves or others.
YouTube is an app meant to entertain and educate us, but parents are asked to supervise their children when using the app or to set parental controls so children aren't viewing things they shouldn't be viewing. YouTube also has a separate app for children called YouTube Kids which is child safe.
TikTok is an app that was originally known as musical.ly. It originated in China to create and  share short videos. Children of all ages are often on TikTok dancing or keeping up with the latest trends. However, children often film themselves in front of their homes and even in recognizable public settings making them easy prey for sex traffickers and child predators (Nicas) . Tik tok accounts should be set to private but if not anyone can view a child's videos and then try and message a child to get their personal information.  Children can still view TikTok without creating an account which is probably the safest way for children to use the popular app.
Games: Roblox & Fortnight
Roblox and Fortnight are two popular online games for children and adolescents. Though they seem harmless at first both games allow players to interact via online chat. There is where the danger lurks as the person on the other side of the online chat could be someone who is not who they say they are. From right within their own home children could be speaking to people they shouldn't be and be exposed to uncomfortable  situations ( "School Warns Over Roblox and Fortnite Online Games"  ).
Social Media: Instagram & Snapchat
Instagram is an app where you can share videos and photos, though created by Kevin Systrom and Mike Krieger it was later developed by Facebook Inc and was launched in October 2010. Instagram was also nominated for the Teen Choice Award for Choice of Social Network ( Yurieff ).
Adolescents use Instagram often to post photos of animals, family, and friends. However, sometimes there are profiles that happen to be run by children 10 and under. This can be dangerous, because of the threat of child predators that create fake profiles to try and lure children to them. I can unfortunately recall getting messages from creepy men asking me for provocative photos of myself or asking me where I live.
One way of keeping yourself and children safe is to not allow them to have an Instagram until they are at least 13 years old. All children and adults for that matter need to be educated on what to do if a stranger message them, such as blocking and ignoring messages, and also the vital importance of never giving out personal information to a stranger. Anyone can switch their Instagram profile to a private account so that way they or parents can approve the request of anyone interested in following an account.
Snapchat allows people to send messages and pictures that delete within a few seconds. The alarming issue about this is that if someone is sending a bullying or inappropriate message or pictures the "incriminating evidence" is deleted within seconds. It is unfortunately a bully's dream app.
In conclusion to all this, it is important to educate children about technology safety. The world is becoming dependent on modern-day technology, even in our school systems now. Remind children about not giving personal information out to strangers and check on them regularly to see how they are doing, make sure everything has a parental co.ntrol lock so that way no suspicious videos or ads pop up on the child's device.
Technology can be a great tool as we're all seeing in times like now, but it can also be dangerous if we don't monitor our access and privacy settings on the wide range of apps and tools available out there. If still interested in learning more about the various technical apps out there that are popular with children and teens check out more here  or the links to our sources below.
Sources:
Hosch, William L. "YouTube" Encyclopedia Britannica. Encylopaedia Britannica, Inc. Web. 12
March  2020. https://www.britannica.com/topic/YouTube
Nicas, Jack, and Mike Isaac and Ana Swanson. "TikTok Said to be Under National Security
Review." New York Times. The New York Times Company. 1 November 2019. Web 10
March 2020. https://www.nytimes.com/2019/11/01/technology/tiktok-national-security-review.html
"Schools Warn over Roblox and Fortnite Online Games" BBC News. BBC. 18 April 2018.
Web. 12 March 2020. https://www.bbc.com/news/uk-northern-ireland-43804324.
Yurieff, Kaya. "From Instagram to TikTok: How Social Media Evolved this Decade."
CNN Business. Cable News Network. 19 December 2019. Web. 12 March  2020.  https://www.cnn.com/2019/12/19/tech/social-media-end-of-decade/index.html
About the Writer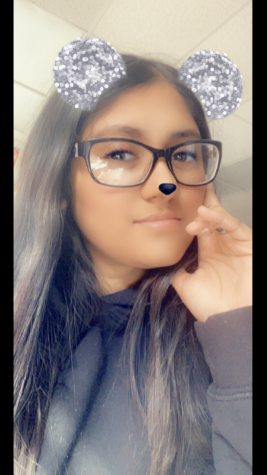 Priya Samaroo,
Priya is a junior at Kenwood High School and this is her first year writing for the school newspaper.  She has a fiery passion in her heart for animals,...