Kenwood COVID 19 Diary Series, Part 2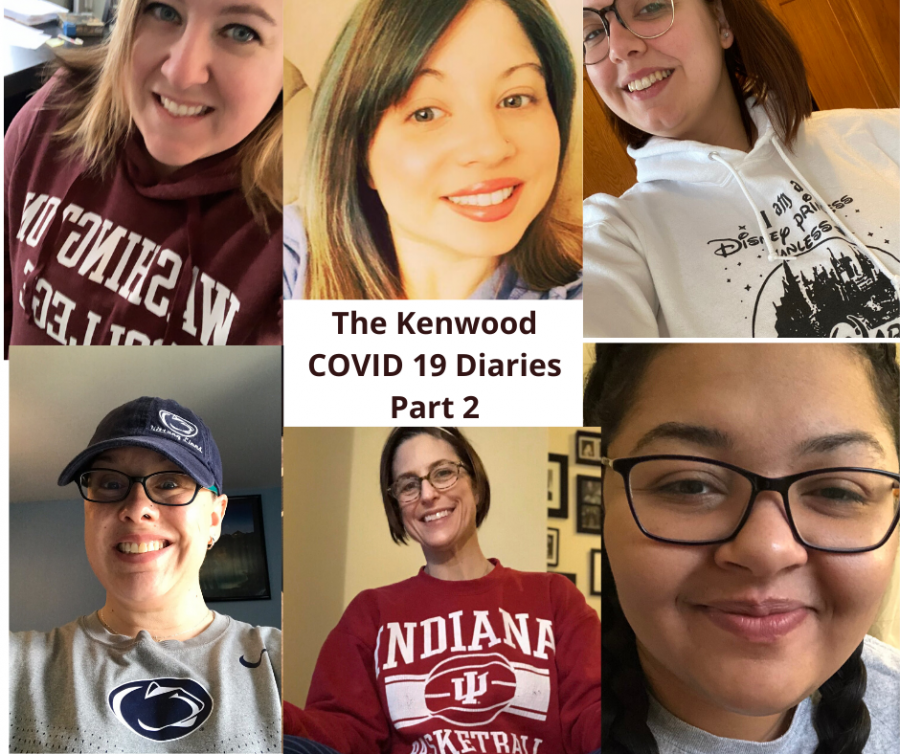 Kenwood High, along with the rest of not only Baltimore County Public Schools, but students across the country are moving through their second week of quarantine and social distancing from the pandemic COVID-19.  Students aren't finding it as a glamorous of a break as they originally anticipated. Kenwood junior cheerleader Kaylee Roth says, "I miss being in school so much. I can't wait for us to go back. I'm trying to be optimistic hoping we'll come back."
She's not the only one missing school way more than she ever expected. Even those who wouldn't normally claim to love school have found new appreciation for it over this last week and a half.  "What I miss about Kenwood is the funny convos you hear around the hall, and I even miss the teachers yelling my name to get back in class, but the thing I surprisingly miss the most is coming to class to learn new things provided by my teachers," shared senior Keith Myles.
Teachers who are sometimes jokingly told they look forward to a snow day more than the students just want to see their students again and return to normal. Kenwood English teacher Ms. Single shares,  "I miss my "zero period", the group of kids that gather in my room before the school day even starts. I don't even teach some of them, and I don't even have a 1A, but my room is full and at the very beginning of the day so is my heart. "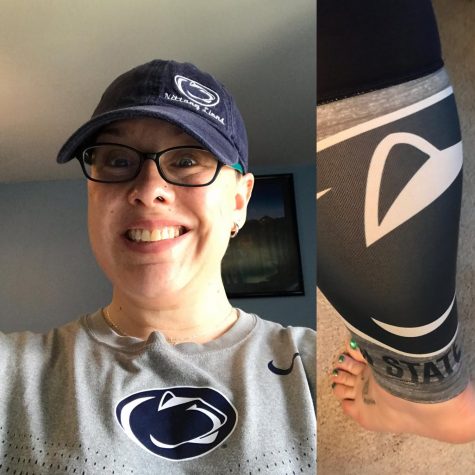 To pass the time and reflect on how different life is now in just a short week and half a few students submitted "corona diary" entries to share.
Emily Sherman, Grade 12
Individuals like myself enjoy school because we have the opportunity to communicate with others outside of our homes every day. When we don't have a large amount of friends, school is our social outlet. We take the time in school to learn and thrive educationally, but we also use that time to create bonds and gain knowledge from likeminded individuals who are in our age group. This time is precious and valuable to us, especially now as seniors and our time is ticking by.
It sucks to say, but the COVID-19 pandemic has led many of us anti-social yet social individuals to be stuck in a place we most hate. I love being outside of the house, but I don't willfully get outside unless I have to, which brings school onto the "table". It's a reason for me to get out of bed in the morning and actually interact with other people. Otherwise, I'm an excessively strict insider, an introvert if that term helps.
It's nice to sit and laugh with friends face to face for me, but I often shy away from social interaction unless something is pushing me to do it. And now the "quarantine" due to the COVID-19 outbreak has lead me to be almost completely out of social communication other than with my phone. My personal issue with this, is that I cannot contact people I want to most face to face. I can't see their facial expressions or how they're reacting physically whether it be their body language or what they're doing themselves. It's hard to relate to others on a level when the only thing you have in common currently is the fact that you can't go to school and must stay home.
Though we maybe didn't think we would miss school, it's really the only social communication I have everyday so it'll be nice to go back.
Courtney Sexton, Grade 12
The thing I miss about Kenwood are my friends and actually having something to do during the day. No matter how many times I say I hate school and I don't want to go at this time I wish we were in school. The first week of not having school I was bored and was miserable and annoyed because I couldn't get out the house unless we were going to the grocery store. Life has changed and I wonder how the teachers are dealing with this, They work so hard to teach us and last Friday March 13th was possibly the last time they will ever see their students in person if this year gets moved to online school. I miss my morning talks with my friends before going into class. I miss teaching the little kids in the child development class. They just came back and they will not be returning after all this is over which sucks because they only had one half of their time with us.
This sucks for seniors like me. This is our last year of everything. Our last prom that might not even happen and our graduation might be held back or not even have one. Senior year is not suppose to be like this. It's people's last year to get on the field and do what they love. People were looking forward to their last year of sports and prom and graduation and a lot of people had plans for after graduation. If school closes past the 27th and we do online school I think the people who can't learn well online will have a rough time finishing the year and getting their credits.
There are many questions all of us have about what's going to happen with all of this and no one has given us any answers yet. We are all worried and scared and stressing out about what to do. Some people need these next two quarters to graduate and this break is jeopardizing the time we have to make up work and get our grades up to graduate with our peers. -Courtney Sexton
Chris Russell, Grade 12
This is my 10th day in quarantine since the coronavirus started to spread all over the globe. The Coronavirus has affected millions of families around the globe and it hasn't been a good time for anyone. My brother would be a prime example of how the virus is impacting everyone's lives. My brother worked at Dave & Busters at the White Marsh Mall, but him and a bunch of other employees that worked in the mall are currently unable to go back to work because the mayor doesn't want the possibility of the virus spreading to more people. My grandma and my parents would be another prime example of how this virus is impacting my family. My grandma is currently being quarantined in a retirement home around the corner from where I live. I went to see her a few days ago, but they weren't allowing visitors. My parents on the other hand work  for a federal credit union and at the Pentagon in Washington, so they are required to continue working.
Honestly, being quarantined isn't as fun as I thought it would be. I miss a lot of my friends and the only way we have been keeping in contact is through our video games or through the phone. I miss going to school because it helped me get out the house, hang out with my friends, and see some of my favorite teachers. As far as going out in the public, I always make sure I have some hand sanitizer with me now and always make sure I wash my hands after every activity. I really hope this virus goes away soon so me and everyone in the world can go back to spending time with friends and family and enjoy having normal lives again.
Staff and students alike are missing the halls of Kenwood way more than they ever anticipated. Now they just anxiously wait to see if and when we'll all get the opportunity to see one another again and when we do it'll be a grand day in everyone's educational experience we won't ever forget.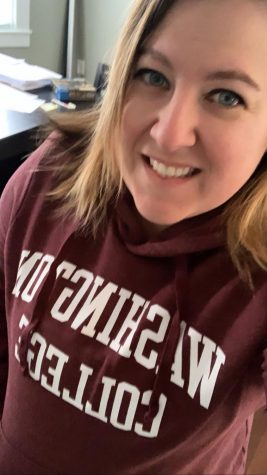 In the meantime Principal Powell has been sharing his daily goooood morning announcement on his twitter each morning. Kenwood SGA has been hosting virtual spirit week on their twitter and through Eye of the Bluebird's facebook page. As always you can catch both Mr. Powell's announcements and Kenwood SGA on any of the Eye of the Bluebird social media accounts of Twitter, Facebook, or Instagram.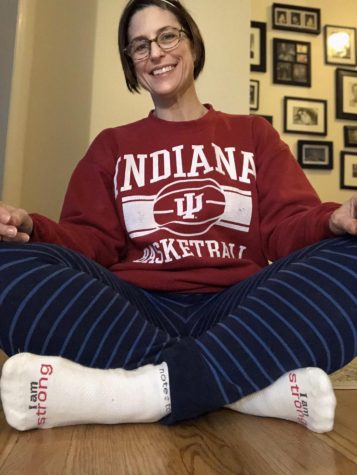 Want to submit a COVID 19 diary entry  of your experience and thoughts for next week's Part 3? Email them to Mrs. Glenn @ [email protected]