The Kenwood COVID 19 Diary Series Part 1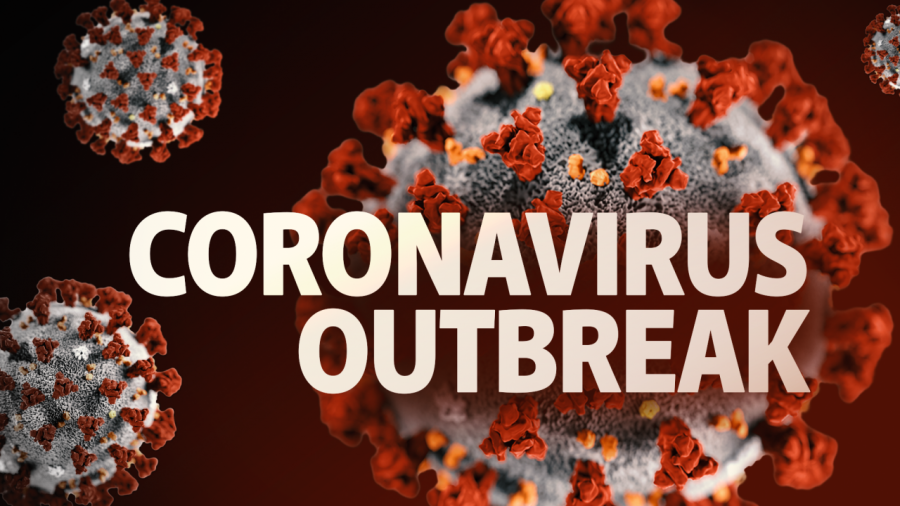 Schools are shutting down across the state. Events across the nation are getting canceled. Stores are running out of toilet paper and hand sanitizer. Families' financial security and investments are being threatened. The world as we know it is spinning out of control and at a ridiculous stand still at the same time. We're left scared and uncertain. When will we return to normalcy? Is this virus going to touch someone I know in a deadly way? What am I going to miss out on that I can never get back from this lost time?
These are the endless questions rapidly running through students' minds as they're forced in a mass exodus to exit their schools at the end of the day on Friday, the 13th    until at least March 30 when school at this time is presumed to resume. To process this historical event students at Kenwood have started the Corona Diary Series to process their reality of this situation:
Kenwood Senior Joey Basham                                                                     
This is it- my last year of school and there are so many things I'm looking forward to like going to prom. You only get to do these things once in your lifetime. Though it may seem selfish to worry about missing prom, it'll be time I can't get back if it's lost.  The next two weeks are going to be so uncertain as I don't know what's going to happen first with this virus, but personally what about bringing grades up needed for graduation.
To only have today to prepare for what to do these two weeks creates its own panic. With everything closing down like the NBA, MLB, and NHL and concert events it's so crazy surreal. I'm hoping in two weeks we're back so I can enjoy my senior year.
I'm really upset about missing things but relieved at the same time because I don't want to get sick. I worry on my own I'll have trouble completing the necessary work I need to over this extended break.
A lot of people are scared and worried, but I think that the shutting schools downs before it got too bad is the safest way to go. I'm not going to miss getting up in the morning but I'm going to miss talking to my friends and teachers.
Kenwood Senior Halle Kerr
When I first heard about the COVID-19 I wasn't taking it into serious matter… now with the virus hitting the United States I don't think anyone was taking this into a serious matter. Were anyone of us really prepared for what is now going on?
People are freaking out in many ways, stores have run out of toilet paper, meats, noodles, bread, and many more daily essentials that we need. The COVID-19 started at the end of 2019 subsequently spread throughout China and elsewhere, becoming a global health emergency. The coronavirus are families of viruses that usually cause mild to moderate upper respiratory tract illness common to a cold, yet has been fatal to some 4000 people globally now.  This virus has schools, concerts, work, and sports to completely shut down! Public schools completely weren't ready for this to happen. Nothing like this has ever happened before!
As an individual myself I am not worried about my grades because I stayed on task for all my classes, but other students that aren't doing as well are worried they ran out of time to pass 3rd quarter.
This coronavirus is a dangerous thing that people need to take serious, but at this point now everyone is freaking out too which is making things worse. Surely if we all remember the basics from kindergarten of  washing own hands and covering our mouths when we sneeze and cough we can each do our part to slow down the impact of the coronavirus.
Anonymous Kenwood Senior
 I'm a senior with a baby at home. I sit here as all this virus worries unfold and worry about my baby at home getting sick. On top of that stores are running out of baby supplies now too and food and water. I worry about older family members that are working and are the highest risk for fatalities. I'm a senior in high school now panicking that I've now ran out of time to meet my graduation requirements, thinking I still had almost three more months.
What will become of completing SPARCC classes? What about bridge plans that aren't finished? What about if our devices don't connect or work properly for us to do our work over this extended break? Even the libraries are shutting down and if and when they open what about transportation to get them if they're an option to do our work? What about the free meals I get at school? Will we have prom and a normal graduation? The questions of "what now" feel endless at the moment.
The uncertainty of what all this can become and cause as a result lurks over our students. They may seem joyful for a moment at a few days off from school, but the indefiniteness and uncertainty of what these last three months of the school year holds for them leaves them in need of reassurance that somehow we'll all figure this out as we navigate unknown.