Kenwood's SGA Leads the Way on School Spirit and Advocacy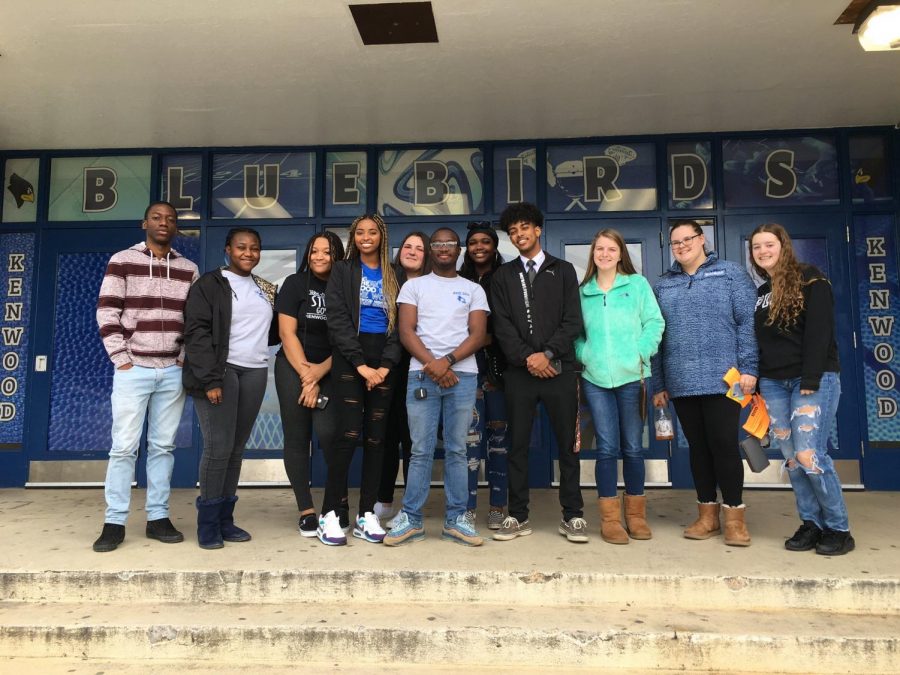 Jermala Thomas, Junior
March 5, 2020
At Kenwood High there are about fifty students that participate in our Student Government Association, also known as SGA. Ms. Lacey Forman and Santina Jannotti are the teacher leaders behind this fantastic group. Throughout the school year, the students are always taking on tasks to make Kenwood the best high school experience possible for its students. The SGA students are charged with managing a range of activities, events, and programs for the school.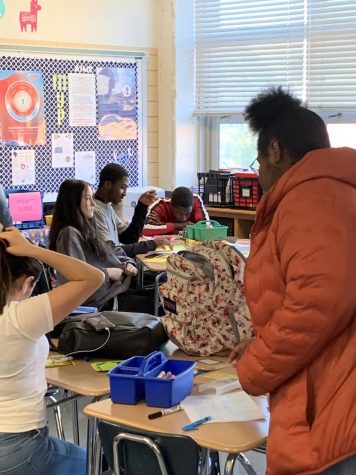 They are either handing treats out to students like they did around the holidays and writing kind notes to display around the halls or being a voice for student advocacy like with the recent meeting they hosted with the Student Member of the Board, Omer Rashid.
They organize our beloved Homecoming Dance and Pep Rally, as well as all Spirit weeks that run at various times throughout the school year. They donate wrapping paper and help wrap gifts during the traditional Kenwood Adopt a Family event. They also oversee the various holiday door decorating contests, participate in several positive encouraging activities like the Thankful Tree during Thanksgiving and posting fliers for each monthly Mind over Matters theme and for TEAM BCPS day in January.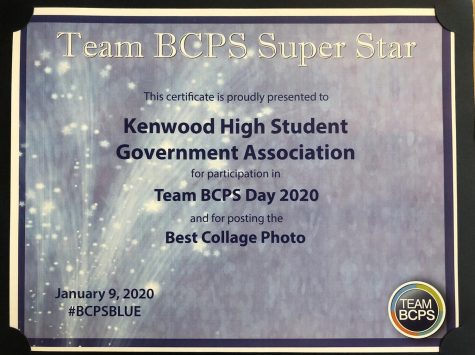 Deborah Sackey said that her favorite thing about SGA is, "Learning about leadership, the ability of meeting new people, enjoying be able to organize various events for the school to enjoy." Deborah Sackey also said she's learned from being a part of the SGA after school program. "It's helped me build my communication skills, get better at organizing things in the right matter, and developed me as a leader".
Besides leading the way with school spirit, Kenwood SGA also runs Bullying Prevention week by putting up posters and notes to bystanders to stand up to bullying. Students also help in celebrating Teacher Appreciation Week by  providing small gifts like pens and candy with positive notes to all teachers.
Being a part of a student government association is a great way for students to gain leadership and advocacy skills. Member Naomi Njau finds her experience with our own student government empowering, "Ms. Forman pushes us to put ourselves out there and she and Ms. Jannotti are great role models to inspire us to be leaders ourselves."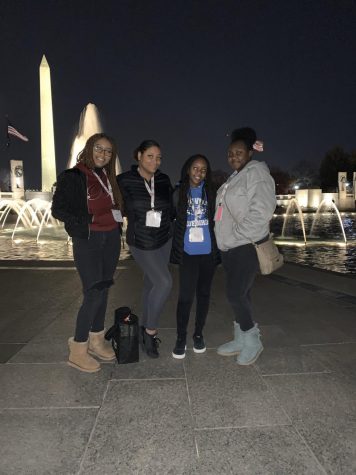 Our student government advocates for students as well. They attend quarterly networking events with other student governments and recently attended the DC Leadership Conference. Recently on February 19, they met with the Student Member of the Board, Omer Rashid, in which he found Kenwood SGA to be, "The most engaging and outspoken group of students that I've met in my school visits and I felt welcomed here by the Kenwood SGA."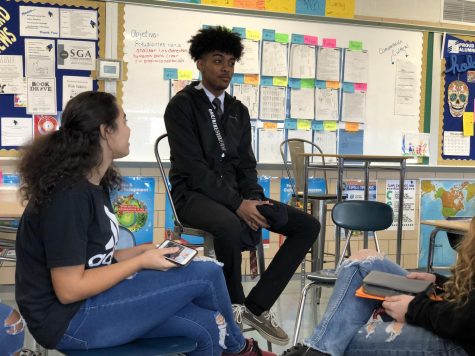 The student government works as a representative body in which students can voice their concerns. More importantly without the hard work of our student government a lot of the activities that take place at Kenwood would very possibly not happen. If something fun is happening around Kenwood you can almost guarantee SGA had some part in it.