Kenwood Annual NHS Blood Drive Saves Lives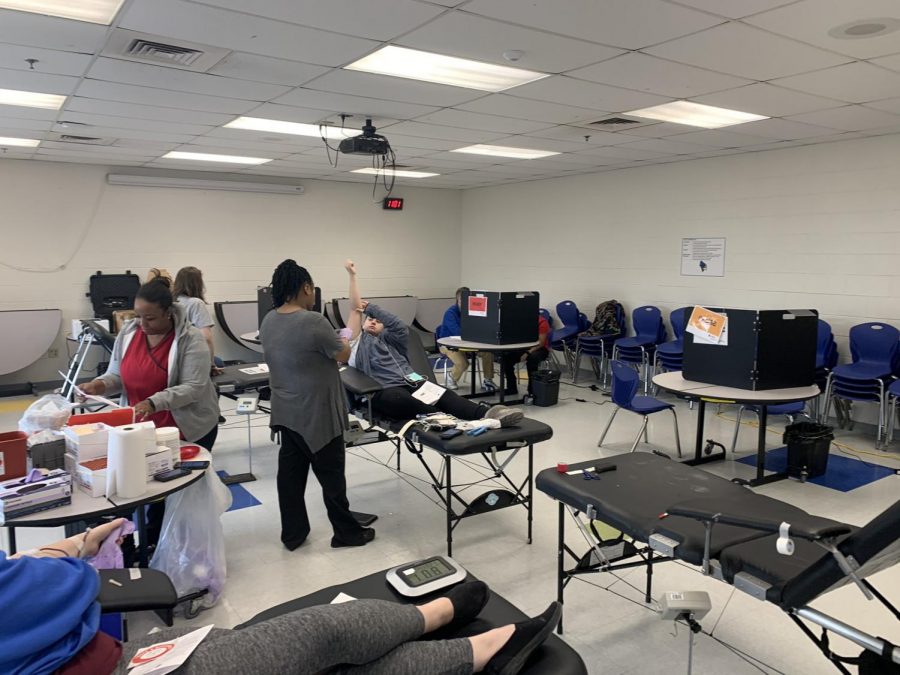 Loveth Ajayi, Senior
February 21, 2020
Kenwood's National Honor Society, led by Ms. McNulty, hosted their annual Blood Drive on January 23, in the Kenwood MPR room. A blood drive is a way of donating blood to people who are in desperate need of blood to sustain their lives. A blood drive is considered to be one of the most valuable ways of community service in the world.
Each pint of donated blood saves up to 3 lives. Blood donation does not require your money in anyway, it only requires you to give your blood to support humanity. The basic requirements needed to volunteer are at least 16 years old, at least 125 pounds, and must have certain iron levels and blood pressure.
Throughout the day on January 23, Kenwood had 20 successful donations while there were a other donors that wanted to contribute but couldn't continue due to a variety of reasons such as low blood pressure, low iron, or trouble finding a vein. "Eight of the donors were teachers while the other 12 were students. Nine of the donors were first time donors!" shared NHS sponsor Ms. McNulty.
Kenwood junior Kamya Bruce participated for the first time this year and shared, "I did it because I want to help people." Donating blood is something that doesn't take much time and in cases like Kenwood can be done in the middle of the work or school day without having to travel anywhere. Kenwood teacher Ms. McNulty added, "I love that in less than hour of your time can make such a huge impact on someone else's life."
Blood drives are an effective means of reducing mortality rate in society. A little help from anyone goes a long way in possibly saving someone's life. The annual Kenwood Blood Drive tradition will continue next year so consider making a donation so you can be a part of saving a life too.
About the Writer
Loveth Ajayi,
Loveth has written for the Eye of the Bluebird both her junior and senior year. She hopes to attend either University of Maryland Baltimore County or Towson...