Kenwood: A Wonderful Work of Art
Currently, Kenwood High School art students have work on display in the State House in Annapolis, at AFSL&S Law Firm in Towson, the Baltimore County Board of Education at Greenwood, Baltimore County Board of Education in the Jefferson Building, the Baltimore County Public Library Hereford Branch, and work on various graphic art jobs including tickets to dances, good news postcards, and Kenwood's annual literary magazine that comes out in the Spring.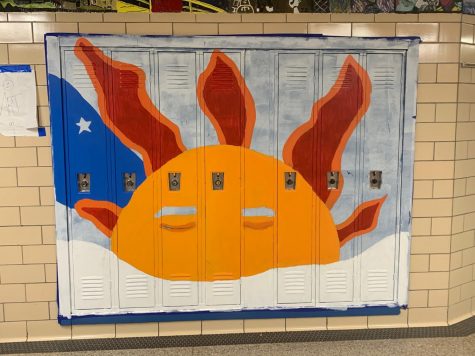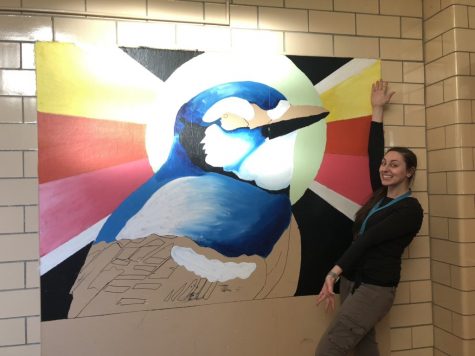 More than 50 individual Kenwood students are represented across these platforms of display, and each one has filtered through the teachers in the arts and graphic arts classes.  Art students from Ms. Cain's National Art Honor Society and Ms. McGrath's Art Club have also taken on projects of creating beautiful murals across our building. "Our students have amazing skills and we thought our hallways needed some vibrant colors. Plus, we're glad everyone can see what our artists are capable of," shared Art Department Chair Ms. Cain.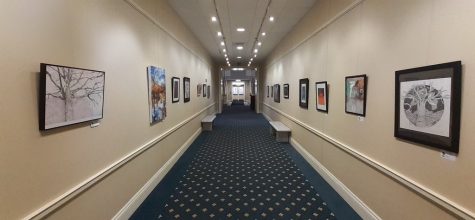 Art is something that often carries over into other academic work. "I enjoy seeing the work that students share in the classroom. The skills that they develop in photography and art truly translate into creative responses in other curricular content," shared Kenwood teacher Ms Brendlinger.
Beginning in Fundamentals of Art, teachers Ms. McGrath and Mr. Shields provide students with the foundation art skills that allow them to excel in the upper level courses. They provide students with enhanced skills in drawing and painting in their Intermediate Art classes.
Ms. Gavin then mentors these same students as they take Studio, AP and IB Art. Their evidence of achievement can not only be seen in art shows, but also in their scores on AP portfolios and IB Exams.
Mr. Lyon incorporates fundamental skills of art into digital art classes. Those students then take their knowledge and apply it to Graphics classes with Mr. Roeder, who helps them graduate with the  ability and opportunity to enter the workforce.
Art is something some may just think of as something for childhood and school but art student Nia Smith whose painting is in the law firm hopes to continue her love of art after Kenwood. "Art is empowering and I feel my art can empower African American women in my community."
The talent our students develop with the assistance of each of these teachers promotes  MYP/IB concepts that help guide them to becoming global learners and outstanding citizens. What Ms. McGrath, Ms. Gavin, Mr. Roeder, Mr. Lyon, and Mr. Shields help our students create represents our school in the community, both near and far. The arts is the physical representation of who our students are. Our Kenwood art department are a wonderful collage of people who are supportive of one another, their colleagues of other contents, and students of every ability level.
Alilia Kelly's art work is on display at the State House in Annapolis. She shares, "Art is a very powerful thing to me. It has changed my perspective on how I see the world. I love how Kenwood's art program has given me the opportunity to be more involved."
If you haven't checked out Kenwood's art recently be sure to check them out in the halls of Kenwood or any of the various places their talent is on display.