JROTC at Kenwood takes Students to New Heights
Kenwood High school has this amazing program called Junior Reserve Officer Training (JROTC) that is funded by the United States Air Force and ran by military veterans to help prepare students interested in military careers. Kenwood's JROTOC Program is taught and led by Colonel Castaldi and Senior Master Sergeant Stone.
JROTC has core values such as "Integrity First", "Service Before Self" and "Excellence in all we do". People who are in JROTC are determine to better themselves for the real world outside of high school and the military if they choose to enlist.  But it's not just the core values that keep students determined, it's the support from classmates and teachers that keeps students dedicated to the program.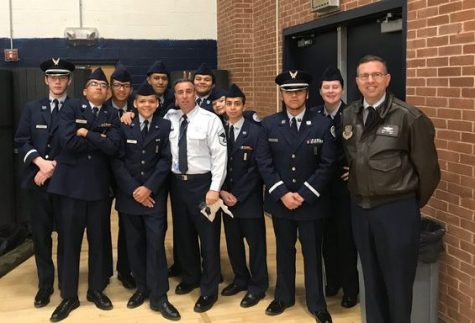 JROTC provides a great opportunity for students to learn disciplinary actions and prepare them to learn how to fly airplanes with our new Aviation Program . Being a former cadet in the program myself I can say that JROTC has changed me for the better. It brought me out of my shell and gave me my most memorable memories.
One of my favorite memories was from my freshman year. My freshman year of high school was the first time I experienced a military ball which happens every March for the cadets. Being a part of the Drill and Rifle team was the highlight of my year. I made many new friends and JROTC helped me finally find that commanding voice inside of me.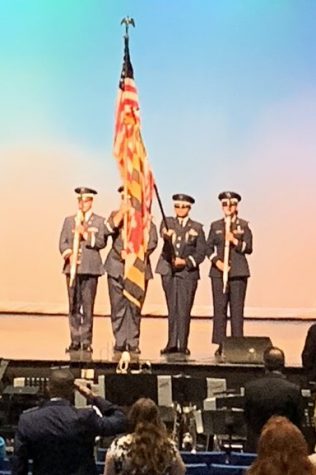 In the program, students learn about how they can better themselves socially, learn about aviation at Ground Flight School and even have the opportunity for experiences of what Boot Camp is like for a week in the summer. Students are offered the opportunity to attend the FAA Ground Flight Course right here at Kenwood, which includes time on the commercial grade flight simulator to connect with the academic phase of the coursework. Kenwood is one of only two BCPS schools to offer this amazing aviation experience to its students . Both Col Castaldi and SMSgt Stone are certified FAA Ground Instructors and regularly teach this course free to Kenwood Cadets.
SMSgt Stone states, "We enjoy an atmosphere of professionalism and educational growth that is made possible by the forward vison of our staff, Principal Powell, and the Board of Education that ensures we can pursue these specialized courses for our Cadets. BCPS recently purchased a commercial grade flight simulator, which greatly enhances our aviation technology program and has spurred great interest in our Cadets to consider a potential career in Aviation."
Our JROTC also participates in Color Guard and Drill meets. They were recently awarded 3rd place in the county for Color Guard. The Color Guard regularly participates in several high profile events representing not only the US Air Force, but Kenwood High School and BCPS as a whole. The KHS AFJROTC Color Guard participates in over 75 specialized events annually, which includes parades, Memorial events, Inauguration events, which can include state and federal functions. To become a member of the Color Guard, each prospective candidate of the Color Guard undergoes specialized training which includes precision drilling, exacting uniform appearance, protocols, and training in how to interact with dignitaries and citizens in a professional manner.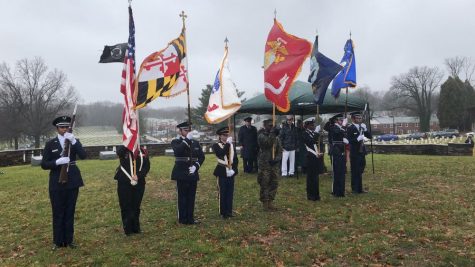 One student, Christopher Davis, is a second-year student in JROTC. Davis helps with the flight simulator, which is a machine that simulates what it's like to fly a real airplane. He's also a special operations officer which means that he can take over any class when needed. His rank is currently technical Sargent and he states that "JROTC is like a family" everyone works together and provides each other the support when times are tight.
Another student, Taylor Soutar, a senior here at Kenwood is also in the JROTC program. She said that JROTC had gotten her out of her shell and made her more of a leader. She plans to use the skills she learned in the program in her daily life and plans to enlist in the United States military. She adds,  "JROTC taught me to gain a sense of responsibility and be more decisive on my actions."
SMSgt Stone shares, "I am proud of the professionalism that our Cadets exhibit on a daily basis. Their successes are what motivates me to continue teaching and providing leadership, educational and or career opportunities for our Cadets to succeed not only in high school, but long after graduation."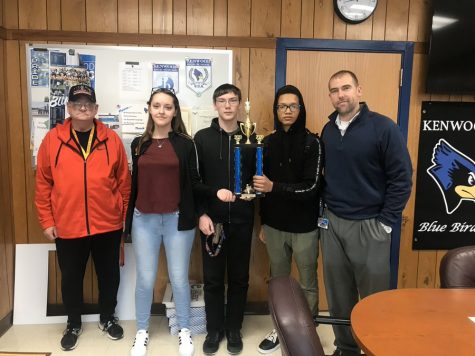 Recently Kenwood JROTC cadet Josh Hunt earned a full ride scholarship to Flight School by the United States Air Force. He was 1 of 200 accepted cadets out of 3000 candidates! This scholarship is worth $30,000. He hopes to become a pilot in the Air Force but still plans to attend college too to pursue his interest in marine biology. He shares, "JROTC has given me lots of opportunities like this scholarship and I've learned a lot in regards to leadership and how to lead people as I've been in a leadership role in the JROTC the past three years."
No matter a student's direction after high school whether military or not, students' futures benefit from Kenwood's JROTC program.
About the Writer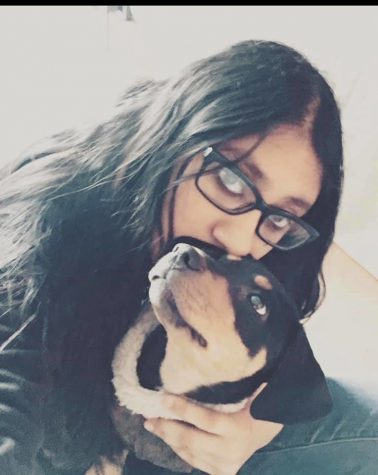 Priya Samaroo,
Priya is a senior at Kenwood High School and this is her second year writing for Eye of the Bluebird. She enjoys spending her time writing poems and fictional...