The Hidden Seal of Achievement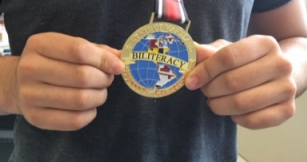 Throughout our school careers students are often awarded and recognized for their academic achievements and leadership skills from Honor Roll to being titled as Valedictorian, and many students strive for these awards. But what about the awards students didn't know they are eligible for until they receive them?
One example of this is with Mirza Korman, a KHS Alumni, who had not previously known about the Seal of Biliteracy until his teacher informed him in his senior year when he received it. "I went pretty much the entire way without knowing about it," shares Korman. In obtaining this seal, he had become trilingual. Being born in Bosnia, Bosnian was his mother tongue. When his family moved to the U.S when he was very young, he learned to speak English and eventually picked up Spanish courses during his time in high school and grew proficient.
So what is the Seal of Biliteracy and how is the seal granted to students? Kenwood World Languages Department chair Aimee Bogrand shares: "The MD Seal of Biliteracy recognizes students who demonstrate proficiency in two or more languages. In Maryland that means demonstrating intermediate-mid proficiency in English and another language's standardized assessment, such as the ELA exam and earning a high score on the IB or AP exam in a second language." Those who score above a certain number are given the Seal of Biliteracy on their diploma. The Seal of Biliteracy is given in 37 different states but was recently introduced to Maryland and the Baltimore County School District in 2016.
In order to obtain the seal, students must earn a 4 or 5 on the Language AP exam or a 6 or 7 on the IB SL exam. Contrary to popular belief, you do not have to be registered in an AP class to take the exam. However, students who have passed the exam have said that the course was crucial to their success on scoring. To take the IB exam, students must be in an IB-aligned course.
Those who take the exams can chose to take it more than once or even after completing the course. The AP and IB exams are in some ways very similar. The most common factor between the exams are their themes and how they calculate proficiency in different forms of communication such as: writing, listening, and reading in formal and informal ways. Students may prefer one format to another and go with the one that they feel the most confident in.
But what does the seal do for students outside of school? "The Seal of Biliteracy is a huge achievement in high school," states Bogrand. "Applicants who earn or are pursuing the Seal are highly preferred by colleges and universities. The Seal demonstrates for employers that a student is literate in two languages and the demand for bilingual workers has doubled for over the past 10 years and continues to climb."
For Mirza, he sees it as an accomplishment. "It shows that you've done something great. Learning another language is really good for you because of numerous benefits. Not only can you communicate with more people, but you learn a whole new perspective and culture." With the demand for bilingual workers increasingly growing, the Seal is something for students to strive for.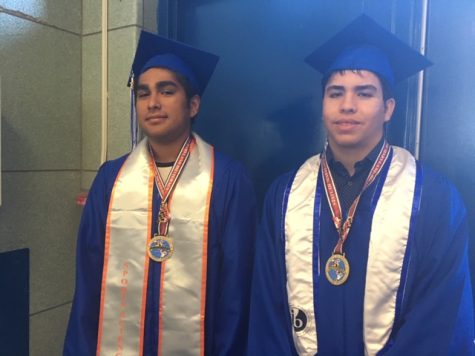 In all, the Seal of Biliteracy is something to be proud. It's a badge for language proficiency. If you take AP or IB language students should be pursuing the Seal of Biliteracy. Becoming fluent in more than one language can broaden a student's world.
Interested students can check out the bulletin board and signs around the school for more information about the Seal of Biliteracy. If you speak and write in a second language and want to know more, email Ms. Bogrand at [email protected] or stop by Room 121.