Kenwood High Spreads Holiday Cheer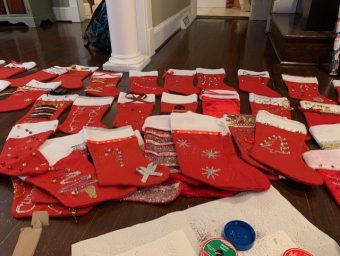 The holiday season is among us which means the festivities here in the halls of Kenwood has begun. Kenwood does many things to celebrate the incoming holiday season and bring cheer to students and families. One of the most well-known Kenwood holiday traditions is the Adopt a Family.
Adopt a Family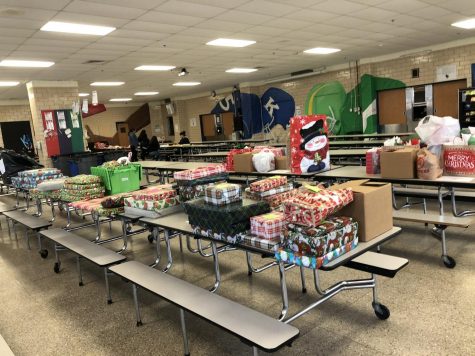 Kenwood special education teacher Colleen Brendlinger oversees organizing the Adopt a Family program. This year 18 families were adopted for a total of 44 children in which 24 are KHS students and then their younger siblings as young as nine months old. "I love knowing the gifts I get are for someone in our own Kenwood community," English department teacher Mrs. Glenn shared.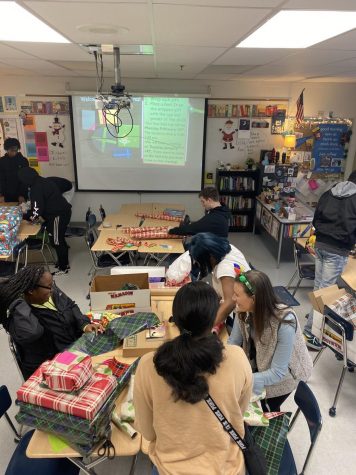 Kenwood's SGA provides supplies for an afternoon school wrapping party. Several Kenwood organizations gathered on December 17 and 18 after school to wrap all the gifts. "I love how this allows students to give back and be a part of the true meaning of giving during Christmas," shared Kenwood Cares President Myasiah Bilola who was excited and looking forward to Tuesday's wrap party with Kenwood Cares to wrap the English department's gifts.
Community Outreach
The Adopt a Family tradition isn't the only holiday community outreach tradition here at KHS. AVID decorates stockings to donate to Empower4life's Holiday drive.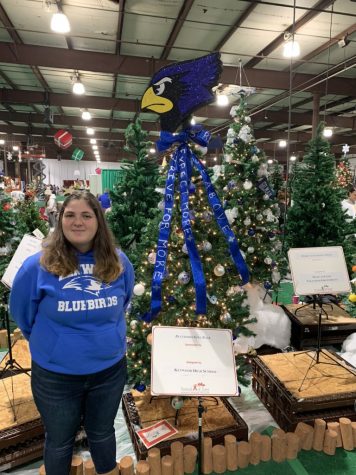 And this year KHS senior Caroline Harris not only oversaw the Thanksgiving Food Drive for NHS but she was a huge part of the KHS sponsorship of a tree at the Kennedy Krieger's Festival of Trees. "My mom's friend did it because her son uses KKI services and I was interested in doing something to help out kids like my mom's friend's son," shared Harris.
Kenwood AP Erin Ray has served on the Chesapeake Gateway Chamber of Commerce Workforce Development Committee as a representative of Kenwood High School since 2013. The Chesapeake Chamber of Commerce sponsors 7 students to provide them with an above and beyond Christmas. The work of the mysterious "Santa" of the Chamber of Commerce is a story of the true meaning of Christmas…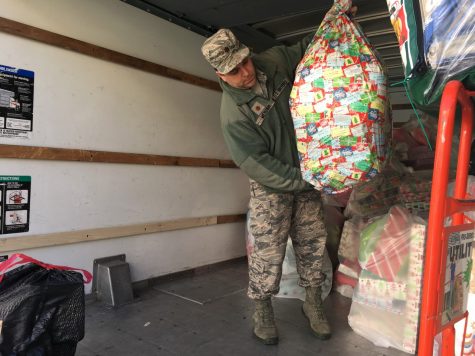 "Each holiday season, an anonymous "Santa" provides presents for children in schools that are Chamber members. The Chair of the Workforce Dev Committee gathers the information from School Counselors and Social Workers about children and families in need to give to "Santa" so that the shopping can begin on, or even before, Black Friday. "Santa" and his "elves" work tirelessly to provide not only what the children want, but also what families need. Huge boxes of cleaning supplies, diapers, and non-perishable food items have been part of the holiday help that this "Santa" provides. "Santa" and his elves prefer to remain anonymous, even after helping 100+ students every year for multiple years. On what always seems to be the coldest and windiest day of December, "Santa" arrives at the Chamber office with a box truck full of gifts for the children and families. Workforce Development Committee volunteers and members of the MD Air National Guard work to unload and sort the packages for each school. Representatives from the schools, sometimes in 2 or 3 vehicles, arrive to pick up the donations. It is truly a gift from the hearts of "Santa" and his "elves" that make this possible. The magnitude of their generosity is evident whenever a new school employee comes to pick up the gifts for a school. The awestruck looks on their faces when seeing the amount of presents, coupled with the quick geometry he or she is doing to figure out how to get everything in their vehicle warms the heart and makes for a good laugh every now and then," shares Ms. Ray. "Being a member of the Chamber connects us with local businesses, provides assistance to our families in need, and celebrates our teachers. We are very lucky to have such a resource in our community."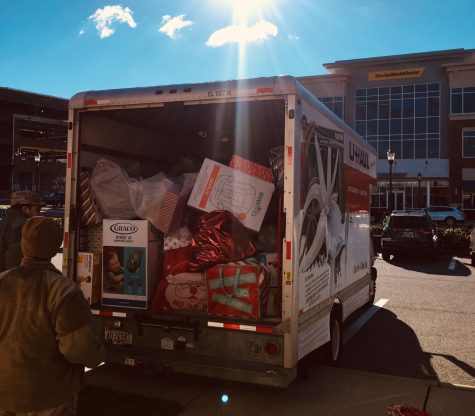 St. Michael's Lutheran Church of Perry Hall also provides holiday meals for 30 Kenwood families.
Alice's A Family Restaurant provides a free meal to a Kenwood family by inviting every family member to a holiday dinner at no cost. This is also coordinated through The Chesapeake Chamber of Commerce. The Baltimore Hunger Project provides hats and mittens for 20 students.
Christmas Goodies and Music 
Not only is Kenwood helping families in need but are providing music and goodies to spread the holiday cheer. Kenwood's music department put on their  Winter Concert on December 12. "Mistle Toe" by Justin Bieber was Nora Jillianos favorite as she excitedly shared with her peers the next day.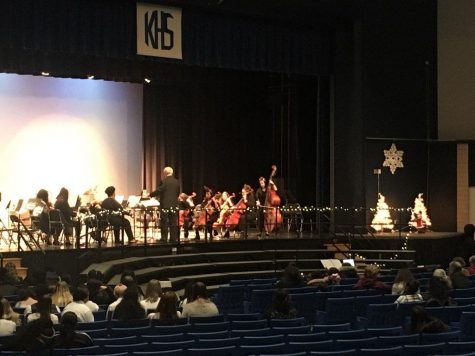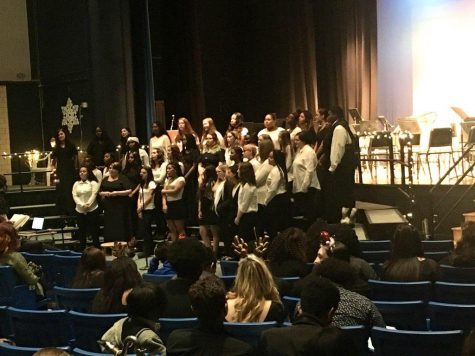 Ms. Pennington's concert choir and Mr. Ladd's violinists also travel around the building  to spread holiday cheer singing Christmas Carols with SGA's delivering of holiday goodies with Santa (aka Mr. Powell) and his elves on Friday afternoon.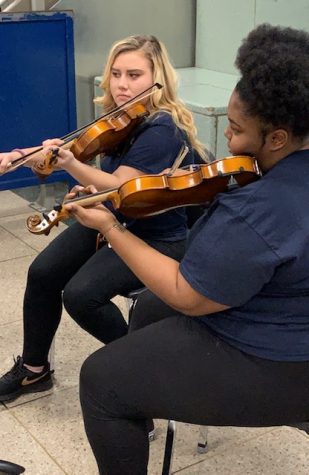 Kenwood Clay classes make and sell ornaments to later use the money to buy fancier glazes and tools for students to experiment with.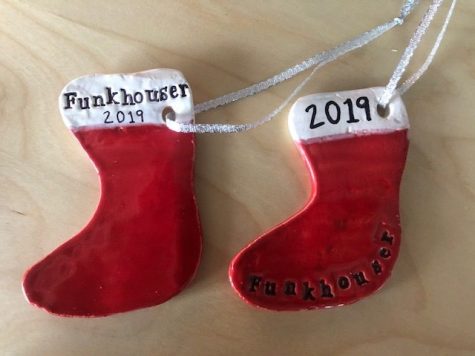 Kenwood's JROTC cadets sang holiday carols with elementary students at the Havre De Grace Holiday Parade.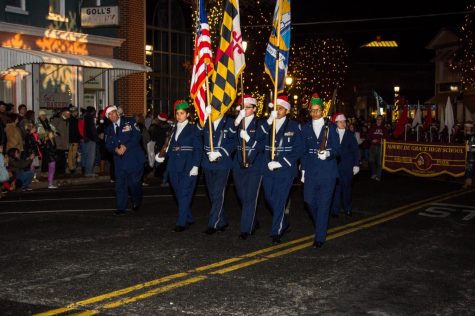 Kenwood's Child Development II students had a holiday party with the preschoolers and their parents. The preschool students sang "We Wish You a Merry Christmas", made crafts, and ate some Christmas goodies.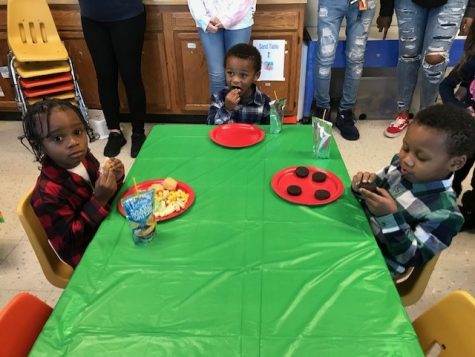 Throughout the whole month of December Kenwood's SGA sponsors December Acts of Kindness in which each day in December students are encouraged to participate in a new act of kindness. The last week before break SGA sponsors the well loved holiday spirit week in which students and teachers get to wear their favorite holiday attire.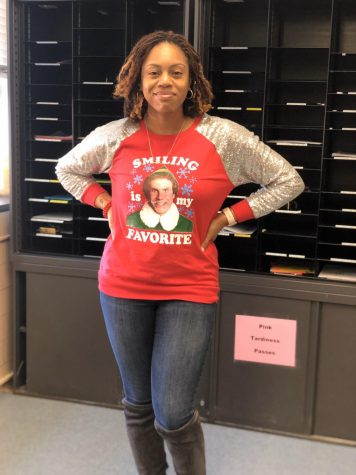 IB and SSA Holiday Sponsored Events 
Both of Kenwood's magnet programs sponsor holiday events. The IB students organize a holiday luncheon each year. Eleven IB Alumni are attending lunch on December 19.  Current IB students  get to socialize with the alumni and do a Q&A with them and is a great opportunity for current IB students to learn of the successes of past IB students.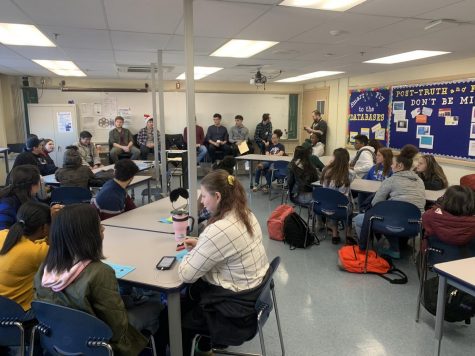 Kenwood's Sports Science Academy sponsors a Holiday basketball tournament. The SSA-11 class spends first quarter learning about sport management careers, manger qualities, levels of management etc. and the holiday tournament is a student planned, organized, and run tournament for the SSA 9th and 10th grade students. They held an evaluation, draft, and ran practices.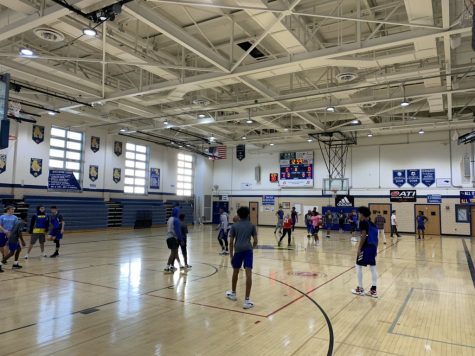 It is a well loved festive time around the halls of Kenwood during the holidays. Kenwood hopes everyone has a safe and enjoyable holiday break and we'll see you in 2020!