BCPS Mind over Matter Year Long Campaign Facing the Problem of Bullying and Mental Health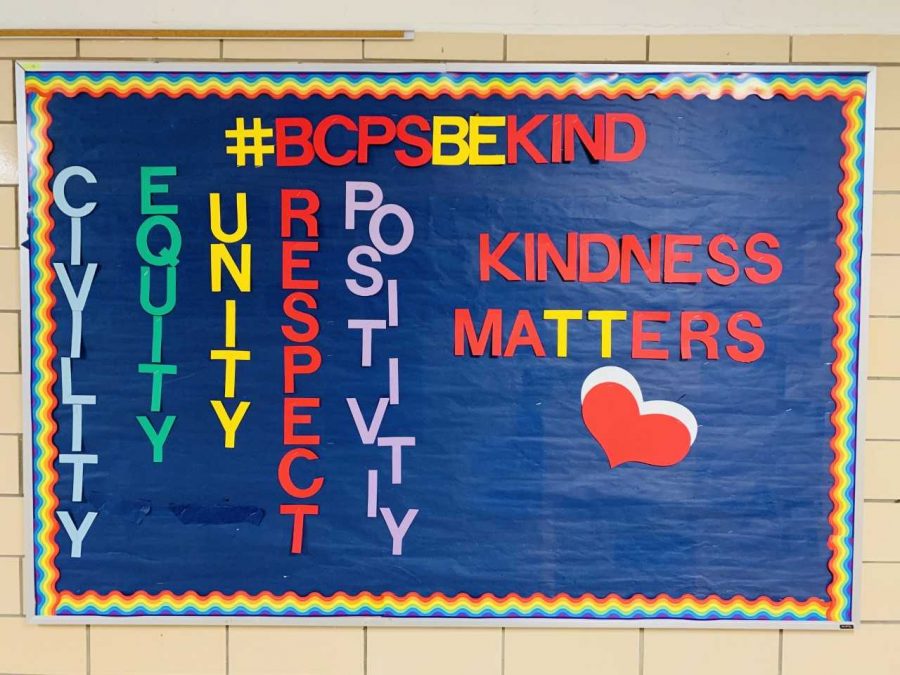 Mathew Brittain, Junior
December 3, 2019
There's one problem that has always seemed to plague schools, and that problem is bullying. No matter how hard schools try to spread awareness about it, or try to prevent it from happening, it just never seems to go away. Whether any of us like it or not, bullying is going to likely always be a problem, both now and even later in life. And while there's not much of a way to stop bullying completely, there are a few ways anyone can take action to combat the issue of bullying.
What is Bullying these Days?
Some argue over what even constitutes as bullying these days.  Bullying is when someone intentionally tries to pick on, intimidate, and in some cases even harm someone. According to  Stop Bullying Government site on Facts About Bullying there are four different types of bullying: physical, verbal, social, and cyber.
* Physical bullying is harming someone with violence. This can range from action such as hitting, kicking, or pushing them, and even sometimes damaging one's personal property.
* Verbal bullying is making harmful remarks to someone. It can range from insults, remarks about their identity, (whether it be race, sexuality, or gender), taunts, and threats against them.
* Social bullying involves consistently gossiping about someone to ruin their reputation. This can involve spreading rumors or lies, damaging their relationships, and going as far as to embarrass them in a large public area.
* Cyber bullying is very similar to both social and verbal bullying, as it can include making threats and harassing individuals, or damaging relationships and connections they have. The only difference being is that it's now online. Nowadays, Cyber is one of most common methods of bullying.
How can students stop bullying?
Students often wonder what can be done to fight bullying. It is not a helpless situation by any means but one we often feel powerless in the moment. But don't forget these suggestions to help fight bullying.
1. The best thing to do is to try and prevent bullying from happening is to report it to a faculty member, such as one of your teacher's or your school counselor. They'll know what actions to take against the bully and will face the consequences for their actions.
2. If you try to just ignore the bully, they'll likely keep it up until they get a reaction out of you. Ignoring does no good.
3.If you try fight the bully, it'll only do more harm than good. More than likely you'll both get in trouble, and the bullying will likely continue afterwards. Maybe even worse than before.
4. However, even with all of these in mind, you should also remember to stand up for yourself! Let them know you don't appreciate being picked on. Let them know you won't be pushed around so easily. Be vocal about it. You should also try your best to stand up for others as well, as some people may not actually be able to defend themselves against a bully.
What actions are schools taking to fight bullying?
The most recent statistics on bullying provided by Stop Bullying Government site on Facts on Bullying are from 2017. Statistics show that by 2017, 20% of students through ages 12-18 experienced some form of bullying, while in another study it shows 30% of young people admitted to bullying others themselves, and finally 70.6% say they've witnessed bullying happening in their schools. It's also been shown that bullying is much more common among younger students, as the mean percentage comes to 38% for 11-year old's, 36% for 13-year old's, and 27% for 15-year olds.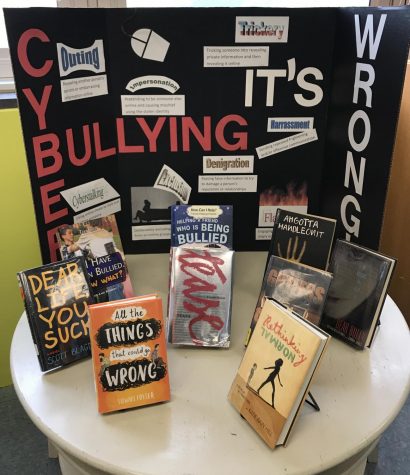 These statistics are alarming  for any school system, and BCPS wanted to take action to attempt to decrease the bullying that could occur in their schools as bullying in recent years have been strongly linked to mental health struggles for the bully and the victim and increase in suicides as a result of bullying. The  Stop Bullying Government site on Facts on Bullying stated, "Research indicates that persistent bullying can lead to or worsen feelings of isolation, rejection, exclusion, and despair, as well as depression and anxiety, which can contribute to suicidal behavior."
This school year BCPS started what's called the Mind over Matter Campaign. This new ongoing campaign is to spread awareness about bullying, as well as mental health. Each month there's a different focus to help spread awareness, accompanied by a matching hashtag. It's proven to be effective so far, as students have started becoming more curious about it. Schools are also making sure to spread the message to the students and faculty even more by advertising on the announcements, through emails, as well as Twitter.
For Bullying Prevention week October 21-25 BCPS encouraged all students and staff to focus on kindness as a way to move towards bullying prevention by wearing colors that represented actions that people should take to stand against bullying.

For instance, the month of December's theme is coping skills which Kenwood School Counselor Mr. Grubka shares, "engage students, staff, and the school community in considering the use of mindfulness strategies to alleviate stress" which we can all benefit from in the month of the December which comes with a variety of stressful triggers. BCPS students and staff are encouraged to post positive coping skills to Twitter with the hashtags #BCPSbekind and #MindfulnessMatters.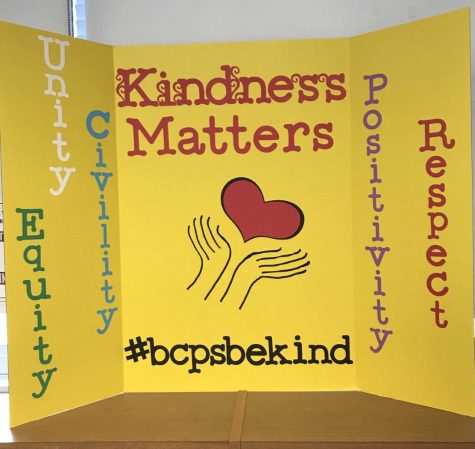 Kenwood's Counseling staff led by Mr. Grubka, along with Kenwood's library media specialist Ms. Magnuson and SGA organization, has done a fantastic job decorating bulletin boards throughout the school each month to support the monthly themes of with Listening Matters in September with an emphasis on Suicide Prevention, Kindness Matters with an emphasis on Bullying Prevention, Words Matter with an emphasis on Deleting Negativity from our lives, and Mindfulness Matters this month with a focus on coping skills. Expressing gratitude and setting daily intentions this month for mindfulness are both two positive BCPS suggestions for students and staff to cope with stress.
At the end of the day, bullying and mental health are still a very serious issue that continues to need awareness. While it's unlikely bullying will cease to be an issue anytime soon, we should all still do our best to be aware and speak up in positivity to combat both. Kindness and positivity can defeat both.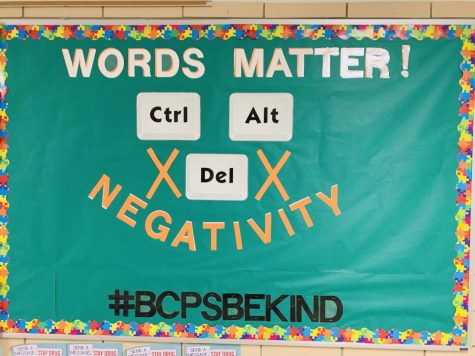 Sources:
Facts about Bullying. Stopbullying.gov. U.S. Department of Health and Human Services. 2019. Web. 25 November 2019.