Kenwood High School Varsity Cheerleading Finished 2nd in Baltimore County and 12th in State
This season has been nothing short of a challenge, but this team has overcome every obstacle placed in our path.
They had four freshmen, two sophomores, nine juniors, and only three seniors. With coming off of a great performance at their very first competition at Harvest Fest they were going full steam ahead into their next competition. They were getting better and better every competition.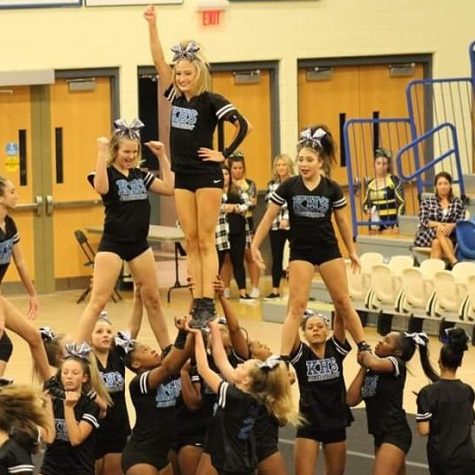 They competed at two other competitions and did fairly well. At the County Championship competition they scored 118.5, placing second and were ready to take on semi-states on Saturday, November 2.
Senior Nia Hawkes has been cheering for thirteen years and has found this to be an amazing season to end her cheerleading career with. "This has been the most fascinating season of my high school experience thus far. We have overcome many obstacles with hard work, team work, and dedication. We not only built a bond together but, we developed a sisterhood. We struggled with losing teammates, limited practice space, and uniforms issues at first. YET we overcame thanks to our amazing Coaches Naomi and Littlejohn. I'm looking forward to see how amazing we do this winter season. I'm honored to say I am ending my last year of 13 years cheering, as a ladybug cheerleader for Kenwood High School."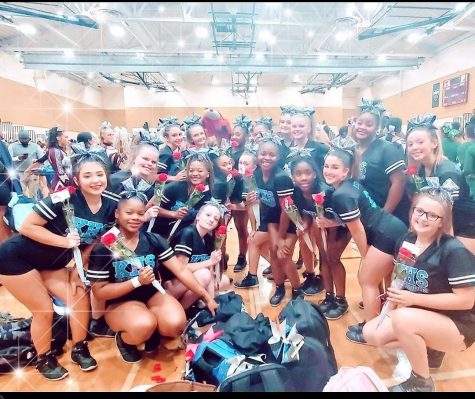 At semi-states the team hit a near flawless routine landing them a 7th in place on the east side. They closed off their amazing season placing 12th place in the 3A/4A division for all of Maryland out of a total of 64 teams in this division across the state ending their fall competition in 2nd in Baltimore County and 12th in the state of Maryland.