Kenwood Football Rises to the Top 25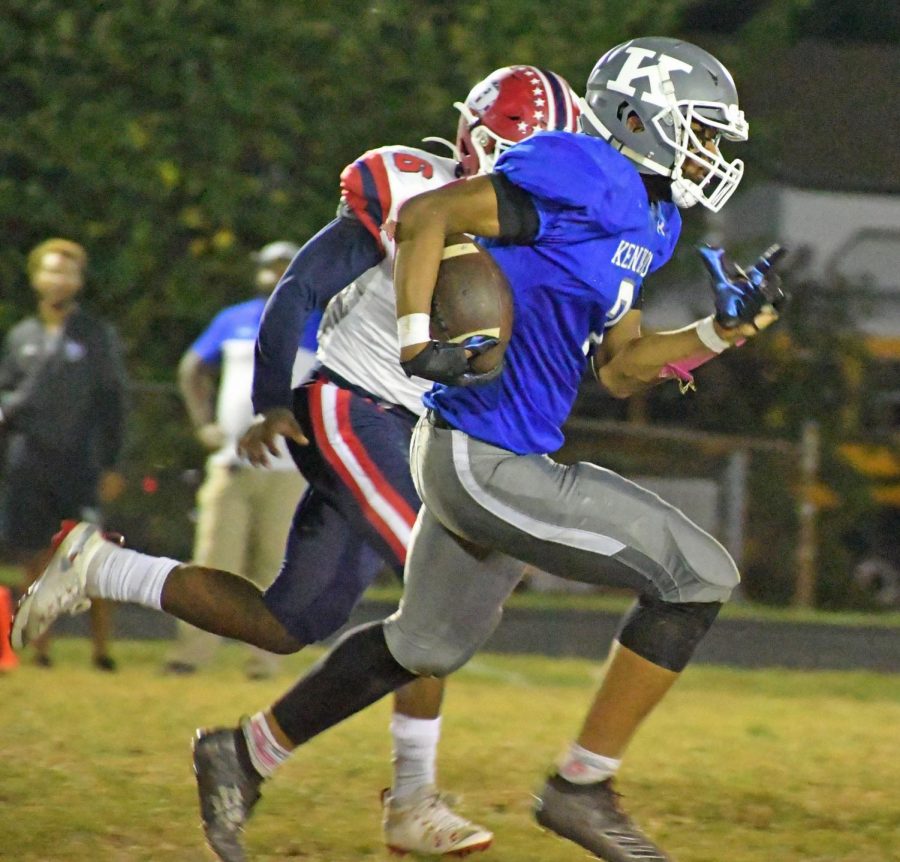 Linda Neewary, Sophomore
October 1, 2019
Kenwood football team is not planning on being taken down easily. With persistence, practice, and determination there is positivity in the air that the Kenwood Bluebirds are going to rack up some wins and make a run for the Maryland State Playoffs for the first time in 27 years. From the beginning of the season Kenwood has been off to a great start, winning their first two games, losing a close one 31-28 against Harford Tech, but then coming back to defeat Patapsco 48-12 on Friday Sept 27. These first four games put Kenwood football in the top 25 for the Baltimore Metro, which is a great accomplish for our Kenwood Bluebirds.
Coach Krumholtz plays a big role on leading the team to the position they're in today. "The goal for the 2019 football season is to advance to the Maryland State Playoffs," stated Coach Krumholtz. For this to be the reality he put his team to work, practicing since the beginning of summer, scheduling tough schools to make sure they are challenged before conference play begins. "Discipline and execution" are what he puts forth to his team so they can have a good game every game. "As long as we use our 5-basic plays, execute them and run them to perfection we feel that we can compete with anybody."
Coach Krumholtz has high expectations and faith in his team, expecting success from them in the long run. He motivates his team by keeping their end goal in their mind to keep them 'fired up." The Baltimore Metro Top 25 ranking is a good thing, but not something he's focused on. For Coach Krumholtz his focus is "taking Kenwood back to the play offs."
The Kenwood Bluebird football players feel the season is starting off well and there will be more wins to come this season. The team practices hard, putting their heart into it. Kenwood football team captain, wide receiver and kicker, Marki's Nickens feels confident in his team and the season. Nickens confidently stated, "This is our state champion team. The effort in this team is already showing." His daily motivation is the thought of winning. He has been playing football since a toddler and is continuing to perfect his craft . The football team is like a family.  As Nickens would say, "It's like a brotherhood." The team chemistry is strong as they have a great deal of love for each other. Nickens plans on playing football in college and has high hopes that his team will go to the state championship this year.
Ashton Dunigan is one of the Bluebird football players, and his role on the field is corner and wide receiver. The season is starting off great for Dunigan, and he says, "It will only get better from here." They have been practicing and working hard. The team has a positive energy and it all comes out on the field." Dunigan added, "If we do what we got to do and practice, then we should come out with wins."
Football games and Friday Night Lights are a big part of the high school experience, whether you're a player or in the stands. It gives students a sense of community and belonging to root for their home team and the Bluebird student body has been out, supporting and cheering on their team. Students who watch the games feel anxious and are at the edge of their seat. Student Desiree Jones shares, "If they're about to make a touchdown, we get all tense and go hoarse from screaming for a touchdown." The students have high hopes that the Kenwood Bluebirds win most of their games and make it to the playoffs.
This is not a season you want to miss watching. Come out and catch the next home game Homecoming night Friday night, October 11 at 6 pm.
About the Contributor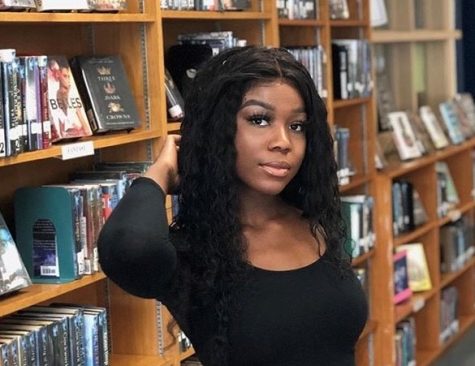 Linda Neewary,
Linda is a junior and this is her second year writing for The Eye of the Bluebird. She plans to continue building her writing portfolio with the Bluebird...