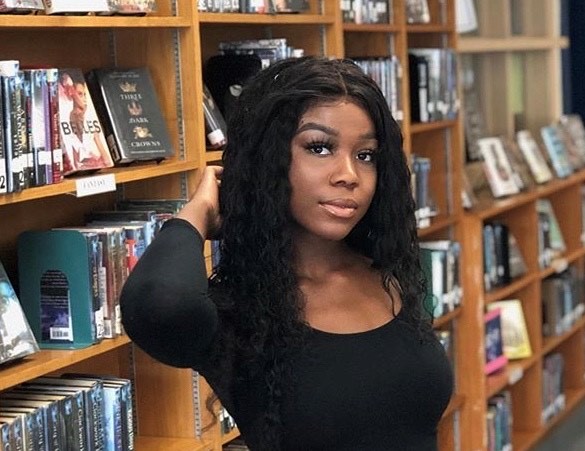 Linda is a junior and this is her second year writing for 
The Eye of the Bluebird. 
She plans to continue building her writing portfolio with the Bluebird staff for her junior and senior year. She is an AVID scholar and part of the Kenwood girls basketball team.  She was part of the
Maryland Writing Project
her sophomore year has a creative writing story published with Young
Writers' Survival Sagas: Mission Contamination
anthology.
Linda Neewary
Dec 20, 2020

Kenwood High Staff Delves Into Equity Training to Bring Equitable Instruction to their Students

(Story)

Nov 16, 2020

New Ways of Working During a Global Pandemic

(Story)

Feb 17, 2020

Kenwood's New Wrestling Mat Sparks a Dominating Season on the Mats

(Story)

Feb 04, 2020

BCPS Implements New School Shooting Protocol A.L.I.C.E

(Story)

Jan 16, 2020

Kenwood Basketball Beats Chesapeake with a Buzzer Shot

(Story)

Jan 13, 2020

Minority Women in Politics Paving a New Path for Young Girls

(Story)

Oct 01, 2019

Kenwood Football Rises to the Top 25

(Story)