Black History Month Feature Essay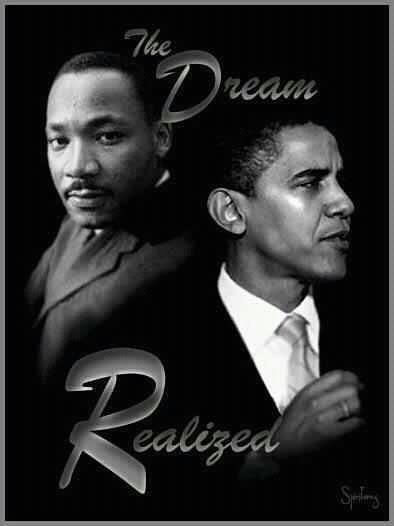 Loveth Ajayi, Junior
February 20, 2019
Filed under Features
Hang on for a minute...we're trying to find some more stories you might like.
Michelle Obama had the honor of being the first African American First Lady of the United States of America.  In her rise to the White House in one of her speeches, Michelle Obama stated, "You should never view your challenges as a disadvantage. Instead, it's important for you to understand that your experience facing and overcoming adversity is actually one of your biggest advantages." There is a saying that "experience is the best teacher," so one should never view their difficulties faced as obstacles that can hinder their success to achieve in life. It is good for one to learn from one's previous mistakes in order not to repeat the same mistakes. Martin Luther King and Barack Obama are two prominent figures that demonstrate the fact that experience facing and overcoming adversity is the biggest advantage they can ever have to fulfill dreams in life.
The most important thing to be concerned about is if one can conquer the challenges that comes along the way and not thinking that it is limiting their chances to achieve in all their endeavors. I think Michelle Obama is actually placing a great emphasis on the fact that overcoming difficulties in life brings a greater chance of opportunity to one's desired end.
In his "I Have a Dream" speech, a great American Civil Rights activist named Martin Luther King  made it known that he still had a dream no matter the challenges he might face. He was someone who had a strong belief in the American Dream despite the racial discrimination he faced in American society. In addition, he put great emphasis on the fact that the dream can be entirely fulfilled if inequality and injustice are overcome  individually and in the nation.
The leaders ruling a great nation like America will definitely have had a lot of experience to prevail over some challenges before reaching their position of power they are occupying. Attaining such a position is nothing without being ready to overcome the challenges that come along the way. A good example of a politician that is relevant to the aforementioned idea is President Barack Obama since he was the first African American in the United States to be elected to the presidency. He never allowed being an African American person to discourage his political ambition and was ready to face the challenges that might come his way.
The United States which is referred to as the best country in the whole world has faced difficulties in terms of war and conflict over the years before being recognized all over the world. It was not just in a day that the United States attained the position it finds itself in today. The leaders of this great nation, like Martin Luther King and Barack Obama, have worked tirelessly to ensure that the nation is developed in all areas.
Based on the personal stories of individual and political success from Martin Luther King, Jr. and President Barack Obama, we must conclude that one's experience facing and overcoming adversity are the biggest advantage a person can ever have because they are equipped to overcome the future challenges they may face for themselves and others. The facts work together to build a case that everybody has the challenges they must overcome in respective of all their endeavors. Michelle Obama's words emphasize that experience and adversity work hand in hand in finding success.