Kenwood High Hosts Blood Drive to Save Future Lives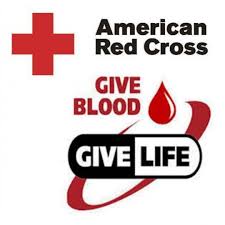 Taylor Brown, Senior
February 5, 2019
Hang on for a minute...we're trying to find some more stories you might like.
What is a Blood-Drive? A blood-drive is a charitable event in which a person can donate their blood in order to use later for patients. There is often a shortage of blood and platelets for all the patients in need across the country so these blood drives help fill that need.
Kenwood High's National Honor Society, sponsored by Ms. McNulty, held their second annual blood-drive with the American Red Cross on January 24. It took place during the school day so students and teachers of Kenwood could participate during their normally scheduled time in school. Students and staff visited the bus Red Cross parked in front of the school to donate their blood.
In order to donate blood students need to be at least sixteen years old with parent permission and weigh at least 110 lbs. You must also be in good health and feeling well at the time of donation. You also have to wait a minimum of 56 days between blood donations ("Information for Student Donors").
Our goal was twenty-one donors for twenty-one pints of blood and we had twenty three donors! Eight teachers and fifteen students for a total of twenty three Kenwood participants donated blood. Each donation can save up to three lives. Putting that into perspective KHS could potentially save sixty-nine lives!
Katelyn Taylor says she would definitely be donating again, "I participated because I know there are so many people in need who need blood transfusions and it happened to my sister so I know how important it is." You never know when someone you care about could need blood so keeping the blood bank full is vital to savings lives!
Thank you again to all the students and teachers who donated. Donors received snacks and Red Cross t shirts after donating to thank them for their time. The Red Cross is always looking for blood and platelet donors. You can learn more about opportunities to donate and save lives at RedCrossBlood.org.
Source:
"Information for Student Donors". The American National Red Cross Blood Services. American Red Cross. 2019. Web. 2 February 2019.