How Old Is Too Old to Trick or Treat?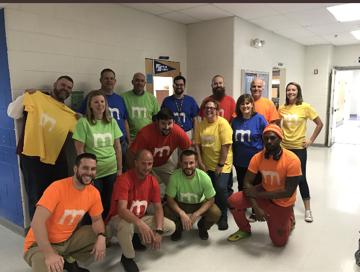 Luvia Thomas, Junior
October 23, 2018
Hang on for a minute...we're trying to find some more stories you might like.
Are you like me and enjoy the spooky, jack-o-lantern filled, cinnamon-esque atmosphere that is Halloween?
With Halloween comes the age-old tradition of dressing up in spooky costumes or as favorite characters to go trick or treating. However, the question still stands, what age is too old to trick or treat?
According to USA Today one town in Virginia is threatening to fine teenagers for trick or treating! The main reason for this boiled down to people believing that trick or treating should strictly be for young children. Teenagers were not seen as childish enough to enjoy this festive holiday tradition.
Several KHS students and teachers disagree with this theory. "The cut off for trick or treating should be 18, but dressing up is for any age," said junior Julie Ortiz said.
Though some students would still like to dress up, some felt they were judged harshly for still taking part in this childhood tradition. Junior Heather Maynor said, "I quit going because I felt too old and some people gave me a hard time about still trick or treating."
Thankfully, KHS students do not live in Virginia and are not banned from trick or treating this Halloween season.
English teacher Mrs. Angela Glenn said, "Teenagers should go out and enjoy this childhood tradition as long as they can because it'll be over all too soon."
Enjoy your childhood a little bit longer, KHS, and be safe this Halloween season. KHS staff members never think you're too old to dress up for Halloween, and some even take advantage of any opportunity themselves to dress as their favorite candy.
Source: McClellan, Jennifer. "Why banning 13-year-olds from Trick-or-Treating on Halloween is Ridiculous." USA TODAY. 10 October 2018. Web. 15 October 2018.
About the Contributors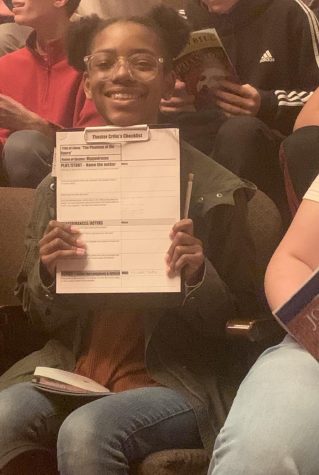 Luvia Thomas,
Luvia is a senior at Kenwood High School. This is her second year working on the school newspaper. She is also a part of the Kenwood Drama Club. Luvia...