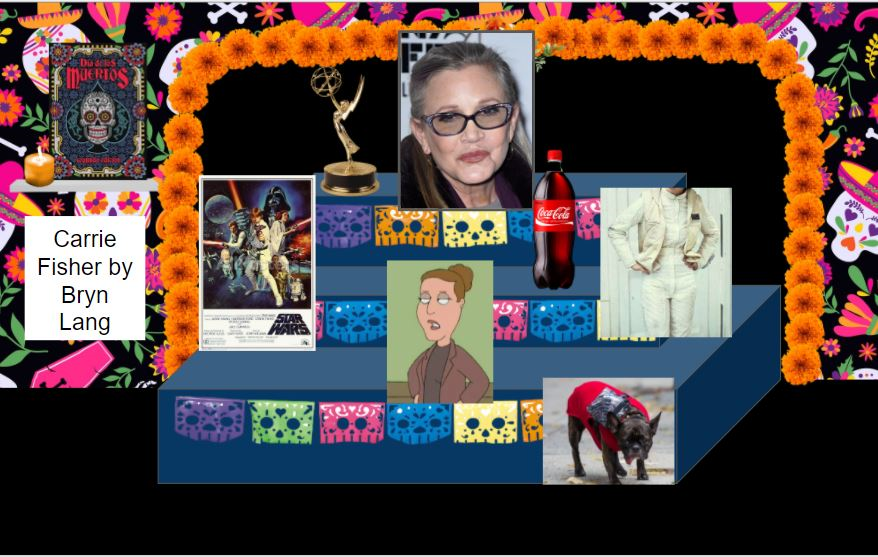 Hispanic History Month is from September 15 to October 15 and although created by Christopher Columbus it was actually approved by Lyndon Johnson and it's a month to celebrate the independence of five Latin American countries even if seven countries pay tribute to it (Latin Times )
Some may think of Día de Los Muertos or maybe about the singing and dancing when they think of Hispanic History Month but there's much more to it than that. Kenwood senior Sulyvan P shares, "Hispanic History month celebrates the history, cultures, and traditions of those who can trace their roots to Spain, Mexico, and the other Spanish speaking countries of Central America, South America and the Caribbean."
It begs to question of whether anyone can celebrate this month even if they aren't Hispanic? Here at KHS students of multiple ethnicities participated in celebrating Hispanic History Month. Sulyvan adds, "I believe more should be a part of this tradition because it is cool to be a part of celebrating our history and culture."
Kenwood Spanish National Honor Society and Music department participated in recognizing and celebrating Hispanic History Month with its students. Kenwood music classes with Mr. Ladd researched and presented Latina music artists. The Spanish Honor Society created images for different Spanish speaking countries and hosted a virtual cooking meeting for the end of Hispanic History Month on October 14. Kenwood Spanish Honor Society Advisor Ms. Forman shares, "Spanish Honor Society worked on a few projects to celebrate culture during Hispanic Heritage Month. It is important to celebrate other cultures and to embrace differences so that we can learn from each other." A student shared an ofrenda which is a Day of the Dead celebration of life with items on the ofrenda representing the life of a person.
Kenwood Hispanic students appreciate that their culture is celebrated and recognized in school. "As a Hispanic myself our history should be spread so people can understand our importance and origin" shared senior Valentino G. Taking time to recognize and celebrate different cultures gives students a sense of pride in both their culture and school community. "I feel happy that we recognize Hispanic appreciation month," added Erika T.
Sources:
"When Is Hispanic Heritage Month 2019? Meaning, How To Celebrate Special Month-Long Event" Latin Times. Latin Times, LLC. 30 August 2019. Web. Accessed 23 Oct 2020.