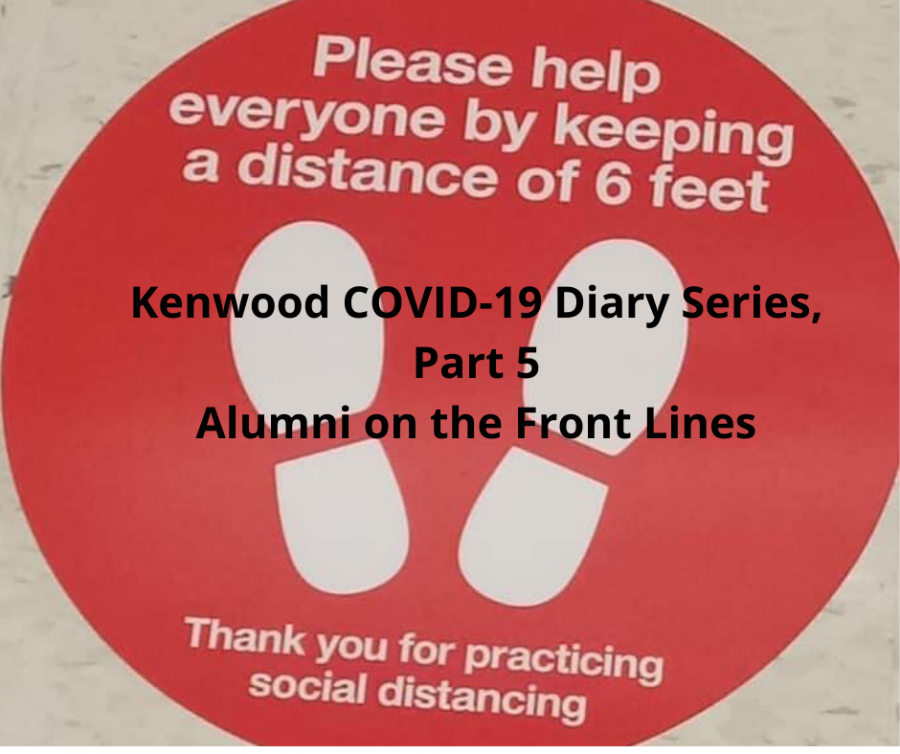 My College Career Research and Development classes have spent the better part of this school year thinking about and planning for life after high school. Students have done a number of self-awareness surveys to discover careers that align with their interests and personalities. They've researched different career pathways that require various levels of education. They weighed pros and cons of career and lifestyle choices in order to begin to formulate plans for the future. I have aspiring nurses, mechanics, salespeople, designers, teachers, cosmetologists, radiography technicians, carpenters, truck drivers, and obstetricians. Their dreams are diverse and within reach. They seem steadfast in their commitment to their futures. Obstacles are irrelevant. Having a front row seat to their self-discovery is the greatest part of my job.
But suddenly life and school got very different, very quickly. As I made plans to move my classroom online, I wondered how I would facilitate the continuation of the important plans that my students were making. Suddenly, terms like "essential employee" or "front line worker" were a part of our everyday vernacular and dinner table conversations. I've taught my kids that the workforce is ever-changing and responsive to current events, and sometimes professionals in the workforce have to shift gears to keep up. Without the opportunity to bring in guest speakers to speak on the subject, I wanted them to see people they could relate to navigating this new normal.
Thankfully, I have a pretty extensive network of Kenwood Alumni who I remain in contact with through social media. One Facebook post inviting input led to a very full inbox. I decided to use my Twitter feed to share the stories of Kenwood Alumni who are serving as essential personnel. My goal was for my students to be able to see their own futures through the eyes of a different generation of Bluebirds. In the coming weeks, I plan to use the narratives offered to me from these members of the workforce to guide some lessons and online discussions. The stories of our graduates highlight the important roles that are filled by Bluebird Alumni.
Antonia Jankowiak, Class of 2010, serves as an Emergency Medicine Physician. She is witnessing the human side of this pandemic. While emergency medicine is never predictable, nothing could have prepared her for what she now deals with every day. She's noticed that the way patients and the public view healthcare systems and emergency medicine has changed.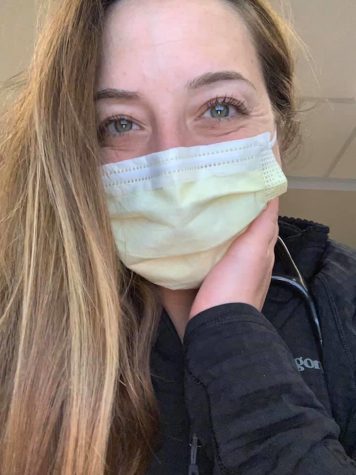 Shawn Regulski and Dalante Jones both graduated Kenwood in 2009. They both serve as police officers now. While they've always known that a career in law enforcement came with risks, today's reality once seemed unimaginable. Both men are parents to young children and are more conscious of the risk that every shift brings. They both mentioned the pride they carry with them in representing Kenwood as they move forward in their careers.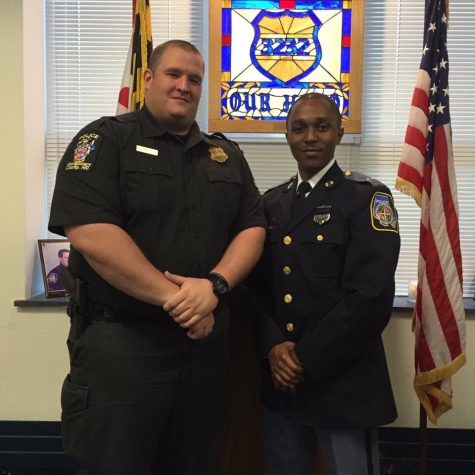 Wendy King-Stallings is a Kenwood graduate (2002) and the parent of a member of the Class of 2021. She serves as a Fire Lieutenant with the Baltimore County Fire Department. She also volunteers with the Bowleys Quarters Volunteer Fire Department. This pandemic has affected her job tremendously, as now even first responders have concerns about the availability of Personal Protective Equipment (PPE) and the practice of social distancing when responding to calls. Despite the risks, she's confident that every citizen can place their faith in knowing that no call will go unanswered.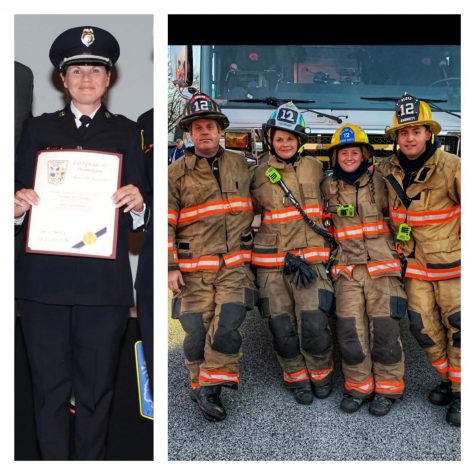 Valerie Simpson, class of 1997, is serving in two essential roles. She works as a Probation Officer and as a Realtor. As a Probation Officer, she must find ways to maintain contact with her clients and make sure that all proper protocols are addressed. As a realtor she finds that rules and expectations keep changing. People still need to find places to live; people still need to sell their homes. She finds herself relying on technology more to offer virtual tours or complete necessary closing procedures electronically.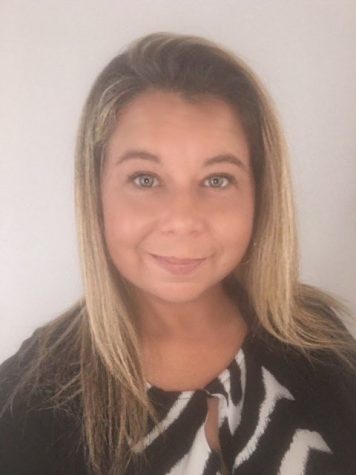 If ever you'd need to access 911 services, you may find yourself speaking with Mary Weinreich-Ritchie, class of 2000. It is important to know that if an emergency arises, citizens can rely on the Emergency Communications Professionals to see that all calls are answered. She says that that her workplace has changed because employees must be physically present in their office, but must also recognize the importance of social distancing. The new normal of functioning outside of our homes extends to even the most essential of workplaces, but the safety of citizens remains the same.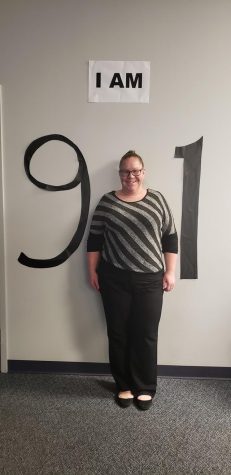 James Taylor, class of 2015, is a CDL Driver. He seemed to stress that he feels that the importance of his profession is being highlighted in these times. His job includes delivering food and supplies to restaurants so that those businesses may continue to operate and serve the public in a modified way. James, and other transportation professionals, are key players in our supply chain and play an integral role in keeping an important sector of our economy moving.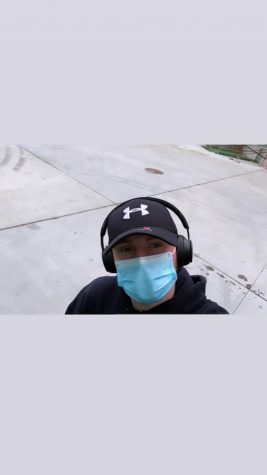 Cheyenne Savini, class of 2017, is a Target Team Member. As people seek to keep up a stock of necessities, Cheyenne recognizes that her role as a retail employee is very important. She's surprised at how busy her store is, despite the stay-at-home guidelines. Cheyenne made special note of the importance of working to keep shelves full and maintain a clean and sanitized environment. She seemed to take a special consideration in recognizing that a vulnerable portion of our population relies on her and her colleagues to offer a safe place to purchase the things that they need, including food and medicine.
More alumni responded and my intention is to keep highlighting their efforts on twitter. What I love most about my job is that it is grounded in reality. Our School to Career Programs offer students the ability to explore and be exposed to the many opportunities that await them on the other side of graduation. I hope that these narratives offer my students a first-hand perspective on the opportunities that await them in the workforce.
What has surprised me most is how many Kenwood Alumni sought out my contact information once I put out a request for information. There seems to be a few truths that prove true no matter which alumni I am in contact with: They are eager to share their stories. They want to offer their help, experience, and guidance to current Kenwood students. They are incredibly proud of the high school from which they graduated, and they take immense pride in being Bluebirds. Maybe, the current situation has opened doors to many different learning opportunities when we're able to get back to school.
Kenwood staff is grateful and appreciative of our alumni and families work on the front lines. Be sure to check out their video here.