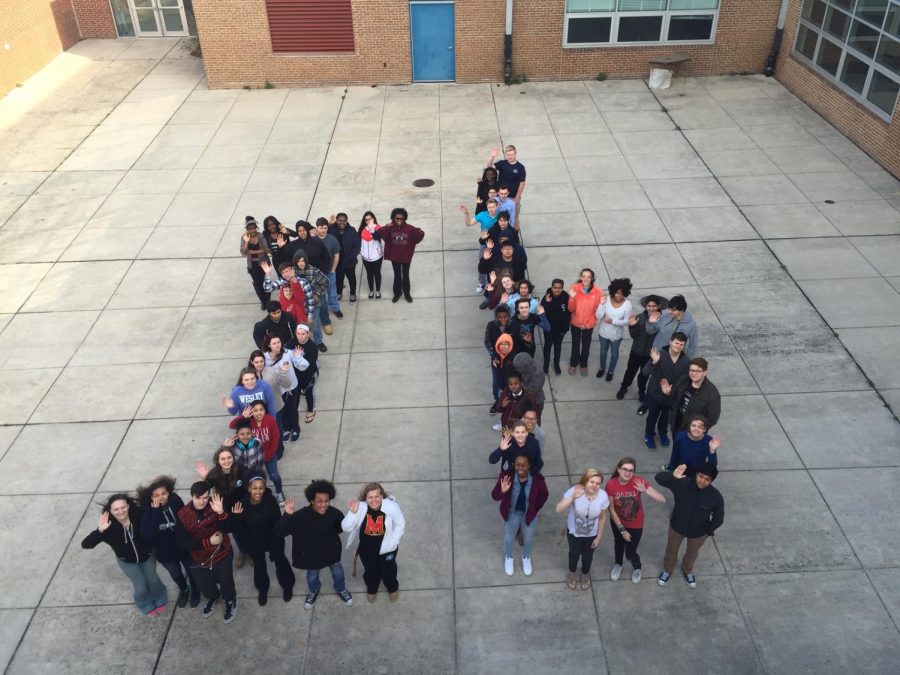 Tara Spinelli
Magnet programs are one of the many things in high school that help students navigate their way throughout life after they graduate by offering a specialized curriculum. International Baccalaureate (IB) is one of the many choices students can pick from across Baltimore County Public Schools. But unlike many of the other straightforward programs, the International Baccalaureate program is one of most globally competitive. Kenwood High is one of only soon-to-be two high schools in Baltimore County to offer this unique magnet program.
International Baccalaureate, or IB for short, is a magnet program whose purpose is to prepare students for college and expand their thinking on a global level. Students gain experiences to be globally prepared by participating in activities that require a lot of critical thinking. Instead of just answering the "what," IB students are prepared through Kenwood's IB Program to answer the "how" and the "why." Since IB is an international program, it also offers students the opportunities to connect with other students around the globe.
Kenwood's IB courses encourage independent research and thinking. Often students choose their own research topics to investigate to allow them to truly take ownership of their own education. The IB CAS (Creativity, Activity, and Service) project allows students to have a positive impact on their community. IB students also take a course called Theory of Knowledge that is unique to the IB program. It centers around the questions "What do we know? And how do we know it?"
Year after year, Kenwood graduates come back sharing how prepared they were for college thanks to their participation in the IB program. They are enjoying the college experience even more because they developed the skills to study and complete school work during their time in Kenwood's IB Program. Around the holidays every year Kenwood IB alumni return for a luncheon to share how their IB experience is helping them after Kenwood. Several alumni shared their experience.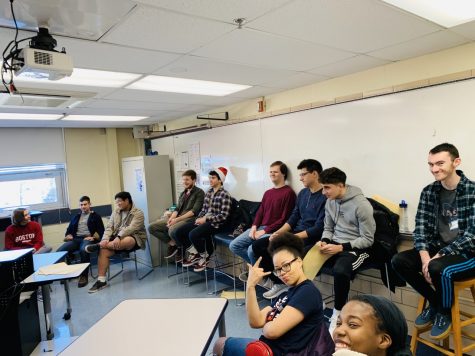 Erica Torres
Erica Torres will be graduating in 2023 from Notre Dame of Maryland University was a Kenwood 2019 graduate of the IB program. She is majoring in Mathematics and Minoring in Physics. She is in her second semester, has a working job at a retirement home, and is living in her own apartment. She shares, "The IB program here at Kenwood has pushed me to get here. It taught me to  stay focused and set goals of where I want to be. The program challenged me academically and pushed me out of my comfort zone to prepare me for the reality of college."
Kelsy Coston
Kelsy Coston plans on graduating the year 2022 from Howard University. She's majoring in mechanical engineering and was a part of the IB program here at Kenwood High School 2017- 2018. "The IB program helped me build a good foundation for my future. I'm starting internships and maintaining a strong GPA in college. The IB program helped me not procrastinate and to retain information that I'm taught," she stated.
Brianna Adams
Brianna Adams is in the class of 2022 at Howard University. She's majoring in biology and a minoring in Chemistry. She is a mentor in a biology lab and is a part of the American Sign Language Club. From the IB program, "I learned how to work efficiently quicker which made college so much easier for me." She also believes that if you keep your goals in mind and to not give up then you'll be set.
Haley Haines
Haley is a 2019 graduate from Kenwood High School. Haines now goes to Wellesley College in Boston for Biology on the Pre-med track. In her free time, she helps with the college radio, volunteers at The Boston Children's Hospital, and does research at Harvard Medical School. Haley reminds us all that, "70% of the process to success is believing in yourself."
DAVID STEINHAUSER
As 2019 graduate from the IB Program at Kenwood High School, David Steinhauser currently goes to University of Maryland, College Park for Criminology. He is in a general education program and a living, learning program. He reminds students, "Attendance is very helpful in understanding the material!"
Brittany Richardson
Brittany Richardson is a 2018 Kenwood IB graduate. She feels Kenwood's IB Program prepared her well for college and future veterinary goals. "IB taught me what to expect college course loads to be like. IB taught me a better understanding of complex topics, and most importantly, helped me develop a love for learning. Despite the sleepless nights and emotional breakdowns, the IB program is one of the reasons I am succeeding in college," she shared.