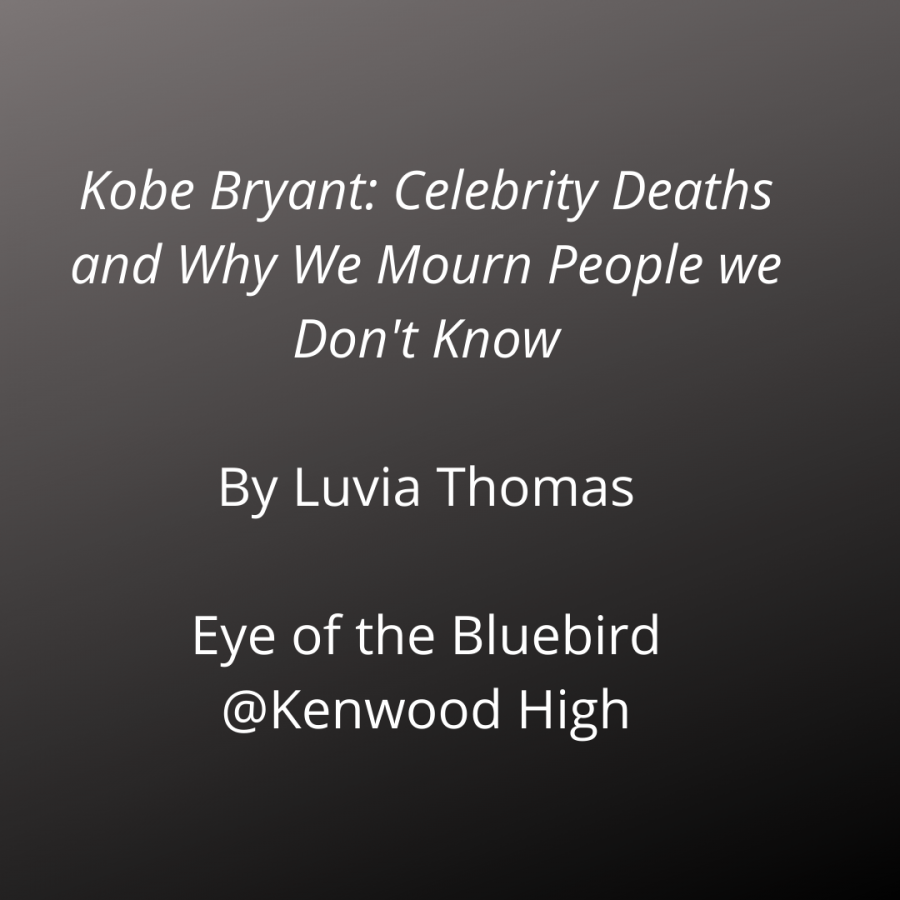 Around 10:00 AM on the 26th of January, Kobe Bryant, an NBA star for the Los Angeles Lakers, died in a horrific helicopter crash alongside his 13-year-old daughter, Gianna Bryant, along with seven other people on their helicopter, on a Calabasas hillside (Madani).
The loss of this iconic athlete shook the hearts of many throughout the day as authorities discovered more information about the incident. No matter if someone personally knew him or not, the world stood still at the loss of him and his daughter. But why?
For many, Kobe was a symbol of someone who started as an underdog. Freshly joining the Lakers when he was only seventeen, being considered as the runt of the team, he grew to become one of the most renowned players in the NBA. His vicious playing strategy and drive to do better pushed him to the top, winning five championship rings in the process (Madani). His determination inspired many across the world proving that you can always succeed as long as you push yourself.
Not only was he an icon on the court and to those who saw themselves as underdogs, but he was also a devoted father to his daughters and gave representation to black fathers in the media. Not seeing many in mass media or even in daily life, Kobe showed the world and little boys what a black father could be.
Even with a busy schedule, people could still see him spend time with his daughters, even coaching his daughter's Gianna's youth girls' basketball team. She wanted to be just like him. In interviews, he would talk about how people would tell him he needs to have a boy to continue his legacy in basketball, but he knew his daughter Gianna was more than capable. The world was just starting to see her as a prodigy in the making.
Their deaths remind those of us that don't even personally know the Kobe family that anyone can be gone in an instant, and what little time we truly have to build our own legacy. What hit people even harder is the fact that Gianna passed as well. "I think the thing that really got to me with Kobe's death was his devoted role as a parent. He was obviously a very involved father who loved his daughters and I can't imagine the horror he must have went through in those final moments knowing he couldn't save his daughter," shared Mrs. Glenn.
Gianna had so much life to live and things to achieve in her life, but her life was cut short, as well as her father's in that fatal accident. It's hard to imagine what their last moments were like knowing that there was nothing else he could do to help his child. In the end, he is still with his daughter, but unfortunately left his other three daughters and his wife behind.
In the end, Kobe and his daughter Gianna will forever be engraved in the hearts of many. Their dedication in doing what they love with the game of basketball, and being a symbol of the loving father/daughter relationship will always inspire people to strive for greatness in their passions and in their love for family.
Sources:
Madani, Doha and Tim Stelloh. "NBA Legend Kobe Bryant Dead in LA area Helicopter Crash" NBC News. NBC Universal. 26 January 2020. Web. 6 February 2020.