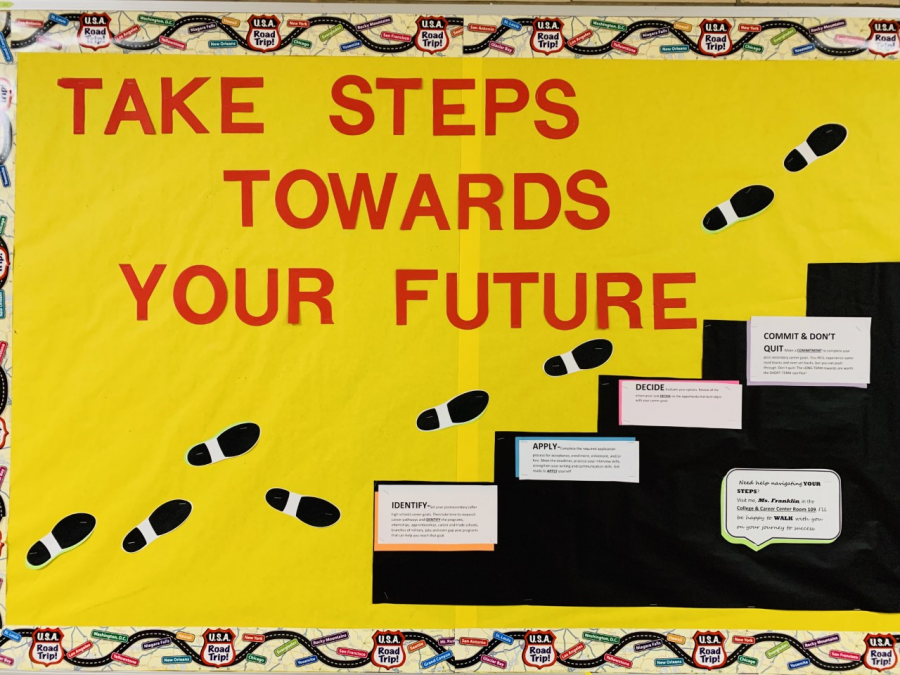 Mr. Josh Grubka
There's often the question of what's next after high school. Some of us start thinking about that at the very beginning of our high school careers and others of us not until the end our seniors year, but either way Kenwood High hosts an Annual College Fair, college visits day during school hours from a variety of college, trade schools, and branches of the military, and are fortunate to have a College and Career Counselor, Mrs. Franklin, to meet with to help plan for that "what's next" chapter of life.
The Annual College Fair, was hosted on October 22 this year, and included close to 50 colleges, trade schools, and military organizations. The College Fair is beneficial to all students, not just seniors, and is often attended not only by Kenwood students and families but by other local schools.
On top of the Annual College Fair, so far this year Kenwood has hosted 23 college visits this fall from September- November. During the college visits college recruiters come to our Kenwood campus to meet with students that are possibly interested in attending after high school. This is nice as students don't have to leave our campus or worrying about coming back later to learn about their interested colleges.
College fairs and visits are not just important for seniors, but they are also important for underclassman. They get a better insight on the colleges before their senior year so that way they have time to think and decide things. Mr. Grubka shares, "I think for the seniors that are trying to finalize their last-minute decision on which schools to apply to they find the College Fair beneficial. But the majority of the students that benefit from the College Fair and visits are the freshman, sophomores, and juniors who are formalizing and exploring where they see themselves after high school."
There are many colleges that come to Kenwood and talk to the students and even advise students to plan college visits to help make their final decisions. We have local colleges like Towson University and Stevenson University that are popular, but we also have colleges in Pennsylvania like Lincoln University where it's free to apply.
During the College Fair and visits students can meet with multiple college representatives and gather all the information about programs of study, tuition cost, distance from home, as well as if the campus is urban, rural, or somewhere in between. There are so many things to consider when picking a college for the next four years.
Kaliyah Harris, one of the seniors who attended the College Fair and a few college visits, found it very helpful to go to the fairs. She stated, "They are beneficial because you don't have to fill out paperwork right there and present your GPA right there, but you can learn more about different colleges without the pressure of worrying your grades aren't good enough."
Myasiah Bilola, another Kenwood senior, added, "I feel excited when thinking of all the college opportunities that are coming my way. Knowing my future is about to begin can be overwhelming; however; Kenwood's staff makes the process much easier." Kenwood just hired a new college counselor in December, Mrs. Ayanna Franklin. She is available at Kenwood in room 109 Tuesdays thru Thursdays from 8:30am-2:30pm.
Many seniors are excited for their futures to start, and underclassmen are looking forward to planning their after post secondary plans. The exposure to college visits, the annual College Fair, and the access to a College Counselor all plays into making planning for students' college futures easier.