Mock Interviews Give Students the Opportunity to Showcase their Strengths under Pressure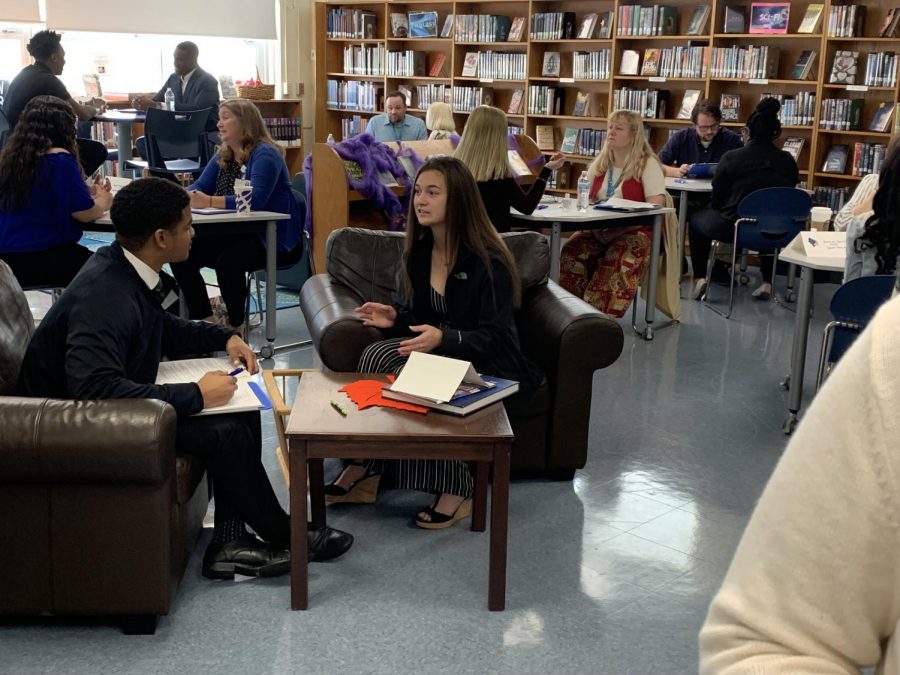 Alexia Crook, Senior
November 8, 2019
The annual tradition of senior mock interviews took place for Kenwood seniors on October 24 and 25. A wonderful, responsive network of professionals from the community volunteer their time to come in over the two days to interview students? This year several very successful alumni participated and used this opportunity to connect with one another to find additional ways to support our school.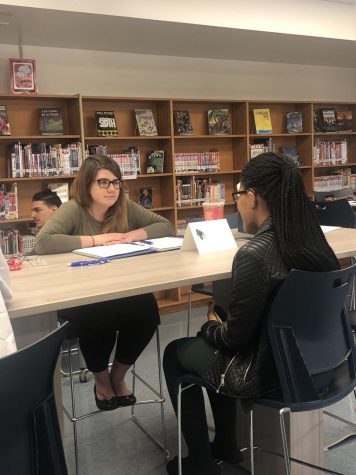 Mock interviews give all seniors an authentic valuable experience of what it's like going for a professional job. Students may feel nervous and like they don't want to do it, but it is so helpful for the future. It gives students a better mindset for the future so when they do have an interview, they're not blindsided with anything. They are prepared with what to expect.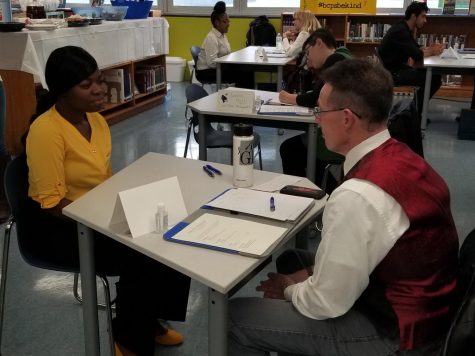 Mrs. Sheggrud, the Career Research and Development teacher, oversaw the whole set up for the interviews. Mrs. Sheggrud feels the mock interviews benefit students for future purposes. "All students enter the whole event with anxiety and nerves and are able to sit down with someone who takes a genuine interest in their progress. Students leave confident and accomplished and carry that for future interviews after high school."
Many seniors have said that they didn't understand the purpose of the interviews because they already had experience getting their first job. But even though some have experienced interviews other students haven't and the mock interviews helped them. Mrs. Sheggrud added, "It's an opportunity for our seniors to get experience in what is probably the first dose of reality after they graduate high school. Putting themselves out there in the workforce is an important step."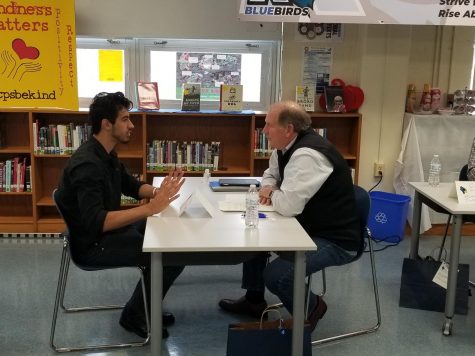 Though students may be hesitant about the process at first, once finished they found the interviews to be beneficial for their future and will hopefully look back on this interview as a reminder they will do great out in the real world.
Amber Fair said, "I was feeling nervous because I have never been to an interview before but after I got to know the interviewer it was less stressful and beneficial because it helped me understand what a college or even job interview will be like." How students perform under pressure during something important like the mock interviews are important too. Though Myasiah Bilola has experienced job interviews and has a job added, "This interview helped remind me that I can do well under pressure and that I am a very good speaker."
Now that seniors have experience with interviews, they should hopefully feel less stressed and more confident in themselves as they head into the real world in a few short months.
The tradition of mock interviews prepares students for future opportunities and shows them they can do anything they set their mind to.
About the Writer
Alexia Crook,
Alexia is a senior and this is her first year writing for The Eye of the Bluebird. She plans to attend CCBC in the Fall before transferring to Towson University...